December 2, 2021, Thursday
Eagles trade tight end Zach Ertz to the Cardinals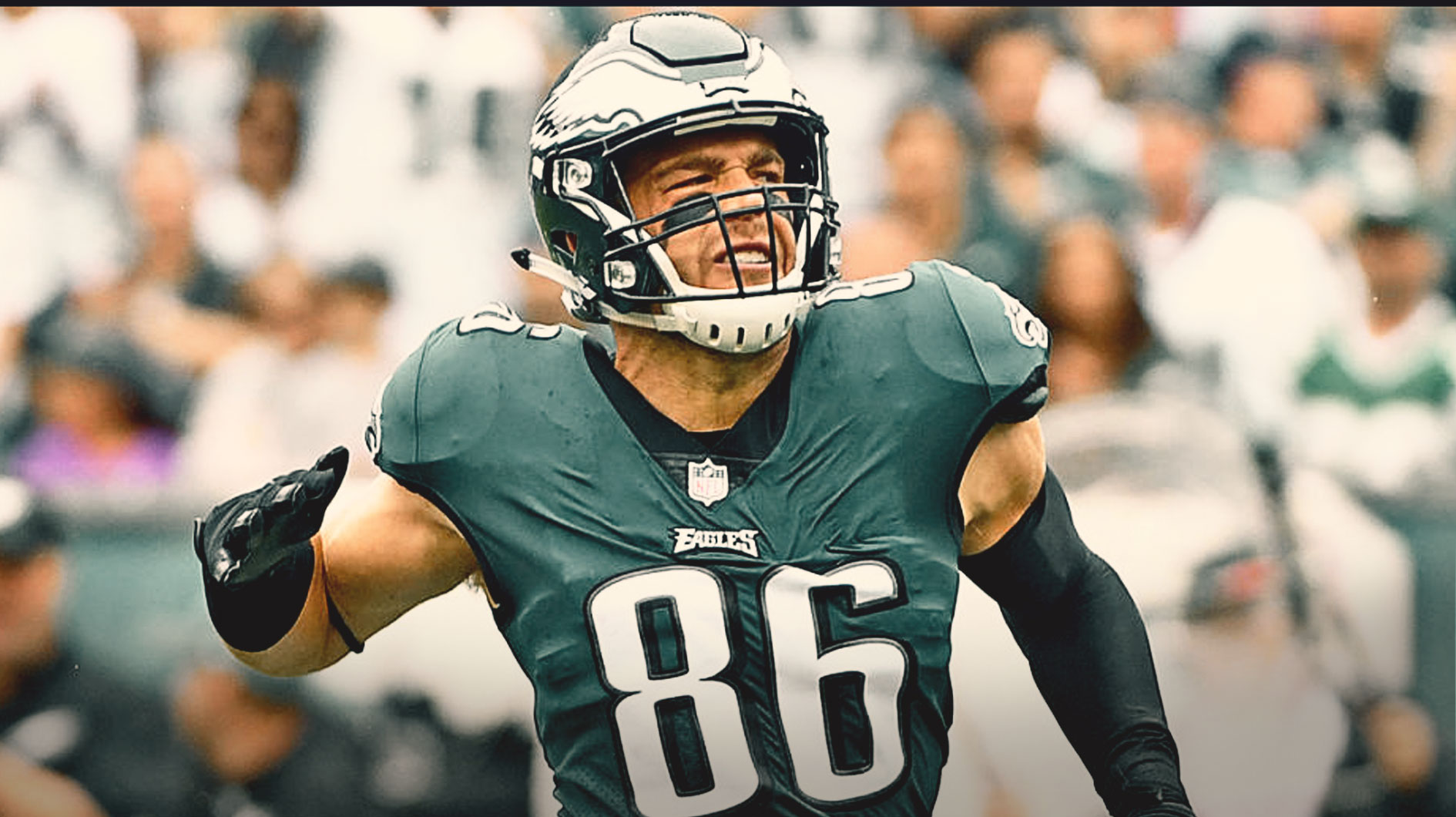 The Arizona Cardinals have a new tight end. On Friday, the Cardinals acquired Zach Ertz of Orange, California in a trade with the Philadelphia Eagles according to Rogers Sportsnet. In return, the Eagles received cornerback Tay Gowan of Covington, Georgia and a fifth round draft pick in the 2022 National Football League Draft.
In six games this season, Ertz has 18 catches for 189 yards and two touchdowns. His second touchdown of the season came on Thursday in a 28-22 Philadelphia loss to the Tampa Bay Buccaneers.
For those wondering if Ertz will play on Sunday when the Cardinals play the Cleveland Browns, the answer is no. The first game Ertz would be eligible is October 24 when the Cardinals play the Houston Texans according to Kevin Zimmerman of Arizona Sports 98.7 FM. 
Ertz has played the last nine seasons with the Eagles. He has had 579 catches for 6267 yards and 38 touchdowns. Ertz, who won a Super Bowl with Philadelphia in 2018, has 33 postseason catches for 360 yards and two touchdowns.
---
---
Gowan was selected in the sixth round, 223rd overall by the Cardinals in the 2021 NFL Draft. During his university career, he played for Miami University, the University of Central Florida, and Butler Community College based in Kansas. Gowan did not play the 2020 National Collegiate Athletic Association season due to concerns related to coronavirus.
The Cardinals have been one of the biggest stories of the 2021 National Football League season so far. They are the only undefeated team in the NFL at five wins and zero losses. A major reason why the Cardinals went out and acquired Ertz is because tight end Maxx Williams is on the injured reserve with a knee injury.
---
Fill In The Form Below To Receive Our NBA News Straight To Your Email For FREE!