November 29, 2023, Wednesday
Grizzlies guard Marcus Smart out three to five weeks with a foot problem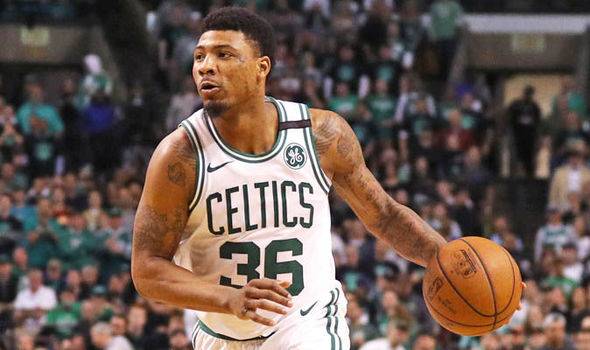 Marcus Smart has not been a member of the Memphis Grizzlies for long, and he is already dealing with an injury. On Friday, it was reported that Smart would be out with a foot injury for three to five weeks that he suffered in a 134-107 Grizzlies loss to the Los Angeles Lakers, according to the Associated Press.
Smart was part of a blockbuster deal involving the Boston Celtics and Washington Wizards on June 23. Heading into the year, he was supposed to be an integral part of the Grizzlies offense, and so far he has delivered. Smart is averaging 12.5 points per game, five assists per game, 2.5 rebounds per game, two steals per game, a field goal percentage of .429, three point percentage of .295, and a free throw percentage of .810.
However, the Grizzlies have not been effective on the court as a team. They have won only two of their first 11 games, are already out of the controversial midseason tournament, have had their star player Ja Morant suspended 25 games for holding a gun in a vehicle, are dealing with trying to win games without Steven Adams of Rotorua, New Zealand, who is out for the year with a knee injury, trying to play solid defense after losing Canadian Dillon Brooks to the Houston Rockets in free agency, and has a disgruntled coach in Taylor Jenkins, who was recently fined $25,000 for criticizing the referees following a 127-121 loss to the Utah Jazz on November 10. Quite frankly, nothing is going right whatsoever for the Grizzlies 11 games into the season.
---
Fill In The Form Below To Receive Our NBA News Straight To Your Email For FREE!