December 1, 2021, Wednesday
Jim Mackay to be the new caddy for Justin Thomas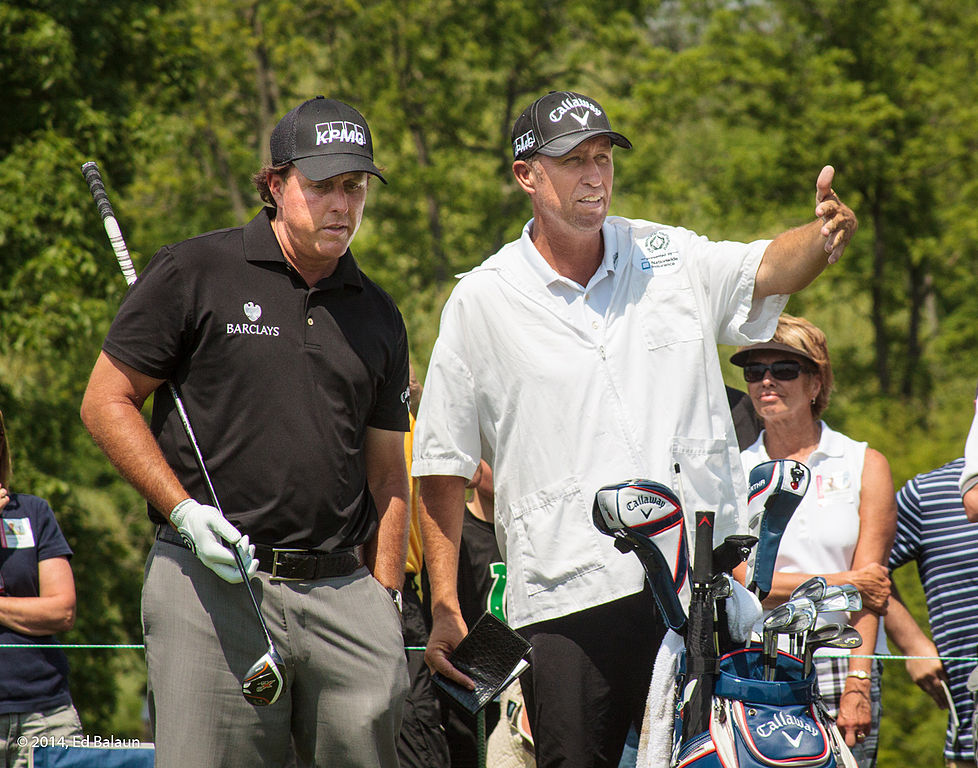 Jim Mackay, one of the most recognizable caddies in the world from his time with the great Phil Mickelson, is planning to return to be a caddie on the PGA Tour. On Thursday it was reported that Mackay (nicknamed Bones) will team up with 2017 PGA Championship winner Justin Thomas of Louisville, Kentucky according to Bob Harig of ESPN.
Mackay was the full-time caddie for Mickelson from 1992 to 2017. During that time Mickelson won five majors–the 2004, 2006 and 2010 Masters, the 2005 PGA Championship, and 2013 British Open. When Mickelson won the 2021 PGA Championship and became the oldest golfer in history to win a men's major title at age 50, he had his brother Tim as his caddie.
Over the last four years Mackay has been working regularly for Golf Channel as an analyst during their television coverage. He still plans to do some work for Golf Channel on a part-time basis. However you will probably see him only on air if Thomas has missed the cut or not entering a tournament.
---
---
Mackay is not the only caddie/coach that is also a television analyst for his respective sport. In tennis, ESPN uses Darren Cahill as an analyst when he is not coaching Simona Halep of Romania, the 2018 French Open champion, and 2019 Wimbledon champion. Halep is currently the 15th ranked player in the world.
Thomas meanwhile is the sixth-ranked player in the world in the official world golf rankings. This past year he won the Players Championship with Jimmy Johnson as his caddie. Ironically it was at the 2017 Players Championship where Mickelson and Mackay had a memorable heated disagreement over what club to use on the famous 17th hole at TPC Sawgrass. Mickelson wanted to use a pitching wedge, and Mackay wanted Mickelson to use a nine iron. Mickelson snapped at Mackay and said, "I understand what I need to do,"ended up using a different pitching wedge than he initially planned to use, and hit his tee shot into the water.
---
Fill In The Form Below To Receive Our Golf News Straight To Your Email For FREE!