September 27, 2023, Wednesday
FREE: Ascot Selections Day 3 of The Pinnacles – Winterbottom Stakes Day Saturday 26th November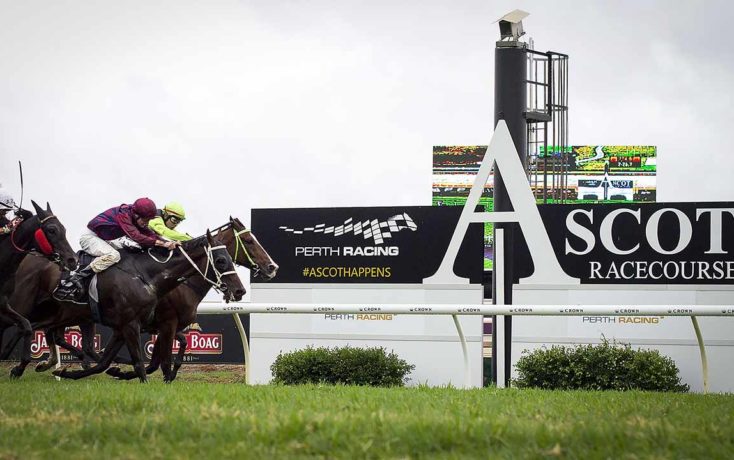 What a race we have in-store for us in the Winterbottom Stakes, quite clearly the best race of the carnival so far. Expecting a really fair pad, rail out 3m, bit of rain around Friday and going in with the mindset they can win from anywhere. Track Good 4, let's not waste anymore time and rip in.
---
Race 1 – 12:05PM AMELIA PARK HANDICAP (1200 METRES)
8. River Rubicon – 1. Titan Blinders – 4. Featherweight – 7. Revitup
River Rubicon
Like this race for River Rubicon as although it's strong with some really good horses going around in it, many of them (unlike himself) come in with a fair few lingering queries over their heads. Featherweight 35 days between runs and has had a setback, Titan Blinders (who I greatly respect here) is a month between runs and drops back 1400-1200m after a long campaign and Revitup will have to really burn early if she wants to find the fence with some genuine speed drawn underneath. Process of elimination, I've found River Rubicon on top and happy to side up this way. He's a really classy commodity who perhaps just didn't handle the cold, wet Albany winter when he raced fresh last prep and clearly needed the run. Maps really well here from 4, loved his recent trial where he just did what he had to do, just slightly under my marked price at the moment after a few heavy flucs this morning. $3.80 north and happy getting involved in the opener.
2 Units WIN @$3.80+ BSP
Titan Blinders
Hugely respecting Titan Blinders here and he keeps creeping out to a price around $6.50-$7.00 that I'm happy to chop out on. Although the queries are the month between runs and whether they might just be a bit sharp for him dropping back to 1200m at this stage of his prep, his last two in much better grade have been super, particularly his Eurythmic run where he was massive sitting on-speed absorbing a breakneck tempo. There he was only beaten Resortman (top-weight in a Railway), Massimo (subsequent Lee Steer winner) and beat home Comfort Me (2nd Railway Stakes). That's elite form dropping back into a handicap, proven weight carrier, looks your mapped horse, have to respect.
0.5 Units WIN
View TOPSPORT Racing Markets Here! View PLAYUP Racing Markets Here
---
Race 2 – 12:45PM CROWN METROPOL HANDICAP (1000 METRES)
7. Tadweer – 2. Bitofmerit – 11. Rumour Says – 12. Swim Through
Tadweer
All eyes will be on Bitofmerit resuming who really, should still be undefeated in his career to date had it not been for the genuine excuses he had last time we saw him. Although I have a great opinion of him as a progressive sprinter, this looks a very tricky little set-up fresh from the barrier and carrying the 59.5kgs first up. Will almost certainly be worse than midfield with horses both to his inside and outside in running and from there it could potentially get a little hairy, Lucy will need either plenty of luck or to really do some work to get him into clear galloping room approaching the corner. The speed being on should suit and they could string out a bit which could help his cause, but 2.50-2.60 looks rock bottom odds for me and will be taking him on at that quote.
$21 available early I thought was just the wrong price for Tadweer even with the map query from 9. This horses recent trial was outstanding just parked on the shoulder of a very sharp horse in On The Full who will be winning more races whenever it returns to the track. Last time we saw him at the races he was beaten a length Sniparoochy in a huge ratings race from a figures perspective and we've seen what Sniparoochy has gone on to achieve since resuming. He's still very lightly raced, untapped and although conceding there's every chance he may get caught 3 deep from the gate, is that the worst place to be over the Ascot 1000m? We saw Beads do it from there with a similar set-up last weekend, and in saying that I could also see horses like Ponyo/He's Gold/even Swim Through really kick up, one lands 3 deep and all of a sudden he's got a bit of cover. Needs a bit of luck yes, but I think he's a really nice horse and in time will prove to be a very nice sprinter here in WA.
1 Unit EACH WAY View PLAYUP Racing Markets Here
---
Race 3 – 1:25PM TABTOUCH REGIONAL CHAMPIONSHIP FINAL: THE ROAD TO ASCOT (1200 METRES)
1. Talk It Up – 2. Kohli – 7. Starauthoress – 11. Eliminate View PLAYUP Racing Markets Here
---
Error, group does not exist! Check your syntax! (ID: 9)
---
Race 4 – 2:05PM DRUMMOND GOLF HANDICAP (1400 METRES)
4. Brooklyn Pier – 3. Big Bada Boom – 11. The Velvet Queen – 5. Speed Dream
This race has changed complexion big time, with my on-top selection and unit play Creator being scratched today #flat.
Big Bada Boom if he steps on terms (always a big if) can hold the top now with that key scratching and he absolutely loves the back-up. Was on the wrong part of the track last week and had to do plenty of work early, thought given the circumstances he battled on okay late. Drops big weight, gets the goat in the saddle and can see him really lifting him late if he can settle on-speed. Double figures upwards and I'll be happy to have something on to follow up.
Brooklyn Pier lands in an ideal spot here (could even find himself one out, one back) and will ultimately prove hard to hold out, is he a bit of a nonny? Few lingering queries that perhaps he is a bit camera shy, didn't step all that great last start and could just as easily end up a bit further back in the ruck here as well. Hard to beat regardless, he's racing very well.
The Velvet Queen has the ability to win this first up but I am just unbelievably grey on that Belmont winter form. We've seen Zephyra come out, be very well tried in both runs and offer sweet FA. 3 back the fence, 1st up at 1400m against some very consistent, race-fit types, doubt we see her get out to an attractive enough price to have a bet. View TOPSPORT Racing Markets Here! View PLAYUP Racing Markets Here
---
Race 5 – 2:44PM TABTOUCH WESTSPEED PLATINUM SERIES FINAL (1400 METRES)
1. Olys Choice – 12. Cartanera – 11. Sweet Tea – 10. Dadirra
Another race I'm a little bit grey on.
Wouldn't surprise me to see Olys Choice bounce back in a big way. Thought after the strength of that fresh win he could be a freak but really, didn't fire a shot last start. Draws far better here in a race with far less tempo engaged on paper, spanked a horse like Dadirra fresh (who was a really nice winner last start) and meets her again here at set weights. Any sort of repeat/return to the strength of that 1st up performance, think he is your winner.
Cartanera, although wary the 1st up effort could have been your classic "stayer resuming sprinting well fresh", I thought was really good and over the odds at double figures. Just bottomed out a bit late after really looming and made her run there against the pattern of the day, but was fresh without a trial so with natural improvement should certainly have come on from that. Think 1400m as short as she wants, but she was a good winner 2nd up last campaign and drawn better here to sit a pair or two closer in running if she can begin on terms. Gets some considerable weight on the stablemate (8kgs to be exact) and 6kgs off a few other key dangers, she just gets in well enough for me here to be very competitive. Bit of a Brock Lewthwaite theme for me here in the Westspeed final.
Sweet Tea was again really solid last time out, although the track was heavy on-speed, the fence didn't seem to be the place to be all the same. Was definitely inferior ground compared to lanes 2-5, which gives the run more merit in my eyes. Will get a long way back but think the wider draw suits her better, Steve Parnham finds a back 3 wide moving line to take her into it, she will certainly be cutting them down late.
View TOPSPORT Racing Markets Here! View PLAYUP Racing Markets Here
---
Race 6 -3:25PM TABTOUCH-SIR ERNEST LEE-STEERE CLASSIC (1400 METRES)
2. Saintorio – 1. Man Crush – 7. Vampi At Play – 3. All The King's Men
Saintorio
The more I look at this race, the more I like it for him. He was super in the Guineas, wide and working early, thought Brad had a chance to get him in but they slammed the brakes on and he was left in no mans land. Found some cover very briefly when All The King's Men made a move but the race was well and truly on by then. Loomed like he might win once they cornered but finished on the heels of two absolute quality 3yos in Bustler and Amelia's Jewel. The key for me here is the likely dangers (All The King's Men and Vampi At Play) are going to be involved in this influx of horses engaged here all looking for that same midfield w/ cover spot not too far back in running, as a result I think it is very likely you see one of the two planted three deep throughout. From Barrier 4 (3 now after Diamond Command has come out), Brad can just ride positive, holds a spot stalking Man Crush the only natural leader in the race and isn't exactly coming out of a brutal run mile, although caught deep they really only muddled along and dashed home in the Guineas. Back to 1400m no issue and has raced very well off the 7 days previously, like that he had 3 weeks between runs leading into the Guineas so shouldn't be overly taxed regardless. Very confident if he is still sound he is winning here.
3 Units WIN
Man Crush will be hard to run down, actually marked him 2nd elect in my market. Leads unopposed unless they ride AIyza with some real aggression here which I think would only seek to play into the hands of a horse like Saintorio who gets the drop on the pair.
Vampi At Play has taken years off my life this prep and might take. afew more for good measdure if she wins here tomorrow. I feel she might be the most likely beneficiary of a 3 wide cart into it if she can find a back, All The King's Men is not a great beginner so may begin to well for her own good if she wanted to potentially try and tag him drawn alongside each other. Thought she looked cooked in the Champion Fillies so am surprised we see her again here but she has had no luck at all this prep and don't think as a result we have seen best of her, but this is a potentially sticky little set-up again here. View TOPSPORT Racing Markets Here! View PLAYUP Racing Markets Here
---
Error, group does not exist! Check your syntax! (ID: 19)
---
Race 7 – 4:05PM GLENROY CHAFF-A.J. SCAHILL CUP (2100 METRES)
14. Pure Devotion – 10. Come Right Back – 1. Marocchino – 13. Lady Chant
Pure Devotion
Pure Devotion is a genuine 1.80 pop is she not? She was the run of the race, arguably one of the runs of the day in the Luckygray. Drew widest, back last, on-pace bias, weaved her way through into 4th. She steps cleanly here and Pike lands in the first 5 or 6, speed influences Marocchino giving her 6.5kgs stepping out of a Railway stepping up 500m in trip and Black Shadow still well and truly building, I just can't make a case for how they hold her out? Marked her 1.80, Come Right Back clear 2nd pick but interesting that CJP isn't riding and Kyra gets another go, no disrespect to Kyra she's going super, but perhaps he is still building in Adam's eyes as well. Tried to see if I could talk myself into any others, but I just couldn't and I also can't see who the money (outside of her) might potentially come for? Think she starts with a 1 in front in red figures. Comfortably the best of the day on her way to a Perth Cup.
5 Units WIN
Race 8 – 4:45PM CROWN PERTH-WINTERBOTTOM STAKES (1200 METRES)
14. This'll Testya – 4. Elite Street – 2. Vilana – 13. Miss Conteki
Incredible race, littered with quality and currently at $6.00 the field, one where most are lacking any sort of conviction, which only makes for a greater spectacle. For various reasons, I'm going to take on the visitors (likely to my detriment) and stick with the local hopes.
This'll Testya was an incredible win in the Colonel Reeves. We harped on about Miss Conteki's late splits and how ridiculous they were yes on that biased surface, but this mare has run a very similar L200m after sitting much closer in running and absorbing that breakneck tempo mid-race. I suspect from the draw she'll get 3 deep cover here with the speed that will fire across from outside her and I can't find any reasons other than the eastern staters being out and out stars (and just simply too good for ours) to say she can't be winning here? Absolutely airborne.
I'm not giving up on the champ yet either Elite Street. Clearly needed the run fresh and thought he was still okay although disappointing on face value, he should take huge improvement from that effort and gets weight pulls on all his main rivals from that gallop at WFA. Love the draw, could even find the back of This'll Testya in that 3 deep train who you would suggest gives Brad a lovely tow into the race. (To be honest, any horse in that 3 wide line should give him a genuine cart up given the quality of horse flesh engaged). He's a champion, he's been here and done it before and although he's not getting any younger, I think he's got another in him and he's drawn to get every chance to in a race with incredible pressure. Backing Danny Morton to have him back to his top.
Vilana & Rothfire are all quality. Vilana I think will be better suited over 1400m of Gold Rush (where I think he could be a Dan Worrall) but the chatter of potential Stallion roster suggests they think he could be a freak. Rothfire's style of racing suits Ascot, on-speed, high cruising speed horse with change-up speed to boot, drawn to be right there throughout and Oli knows how to win one of these on a raider.
My advice, have a few specs on the horses you like, sit back and enjoy what is the best race you'll see all carnival.
Race 9 – 5:20PM FURPHY HANDICAP (1600 METRES)
4. Staralign – 5. Dom To Shoot – 11. Above The Peg – 2. Winning Partner
Really struggled here, think there are 5 genuine winning chances and found it tough to split the majority of them.
Winning Partner has to carry big-weight but has come up over my price. Queries on him being can he hold a position and utilise his gate and whether there is enough tempo here to suit him, his best races over his career have been in high pressure races run at very genuine clips. Carries weight, that is no issue. Loves it dry, think he will go very well if they don't crawl, has been scratched from a race since he arrived here however, setback?
Staralign was huge in Carbine Club. Should get across to the outside or slipstream of Cockney Crew easily here with the lack of speed engaged, expecting a much more positive ride after he bucked last week before the gates opened, resulting in him racing much further back than we are used to seeing. Just query whether he runs out a strong mile, just seems to bottom out late in his career runs over the trip, suspect he is better suited at 1400m and has a bit of weight to carry here too.
Cockney Crew walked them along last start but should get it as soft as butter again here.
Above The Peg just looks unders at $2.75 after being with him last week. This is much deeper, only just held on last week with the absolute PR throughout, should get a nice run again but SP'd $5.00 and $6 was available most of the way throughout betting last week in an easier race than this and now expected to take sub $3? Doubt he gets out to a backable quote.
Raffle to end the day.
---
Staking Plan
Race 1 River Rubicon 2 Units WIN @$3.80+ BSP/Titan Blinders 0.5 Units WIN
Race 2 Tadweer 1 Unit EACH WAY
Race 6 Saintorio 3 Units WIN
Race 7 Pure Devotion 5 Units WIN
10.5 Units locked in, potentially a 12.5 Unit day if River Rubicon eases back out a tad after some big flucs today. Good luck if following.