September 27, 2023, Wednesday
Former NFL wide receiver Mike Williams dies at age 36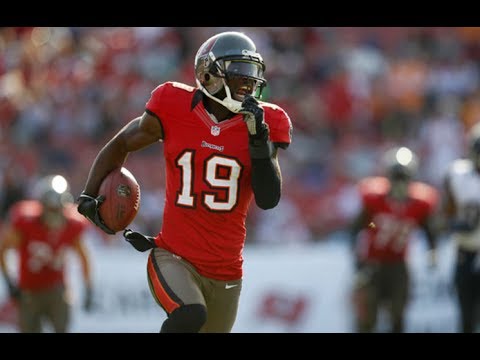 According to TMZ Sports on Tuesday, former National Football League wide receiver Mike Williams of Buffalo, New York died on Tuesday from a construction accident in Tampa, Florida at the age of 36. He played five seasons in the NFL with the Tampa Bay Buccaneers and the Buffalo Bills. Williams was with the Buccaneers from 2010 to 2013, and the Bills in 2014. He should not be confused with the current Los Angeles Chargers wide receiver Mike Williams of Holly Hill, South Carolina, who broke a bone in his back during the 2022 NFL regular season.
Some of the specifics of Mike Williams's death were reported by People Magazine's Sean Neumann. Williams was on life support after a steel beam fell on his head.
The late Mike Williams had 223 catches for 3089 receiving yards and 26 touchdowns. He had a career high 65 receptions in his first two NFL seasons with the Buccaneers in 2010 and 2011. Williams then had a career-high 11 touchdown catches in 2010, and a career-high 996 receiving yards in 2012.
Williams had one multi-touchdown game during his NFL career. That came in his rookie season on Boxing Day, 2010, when he had two touchdown catches in a 38-15 Buccaneers win over the Seattle Seahawks. Williams's first touchdown was for 20 yards and came with six minutes and 17 seconds left in the first half, and put Tampa Bay up 17-7 at the time. Williams's second touchdown was for seven yards and came with 1:28 left in the third quarter, and put Tampa Bay up 31-7.
At the college level, Williams played for Syracuse University. He was then the Buccaneers's fourth round pick, 101st overall, in the 2010 NFL Draft.
---
Fill In The Form Below To Receive Our NFL News Straight To Your Email For FREE!