November 29, 2023, Wednesday
Fifita free agency saga far from over after new clause activates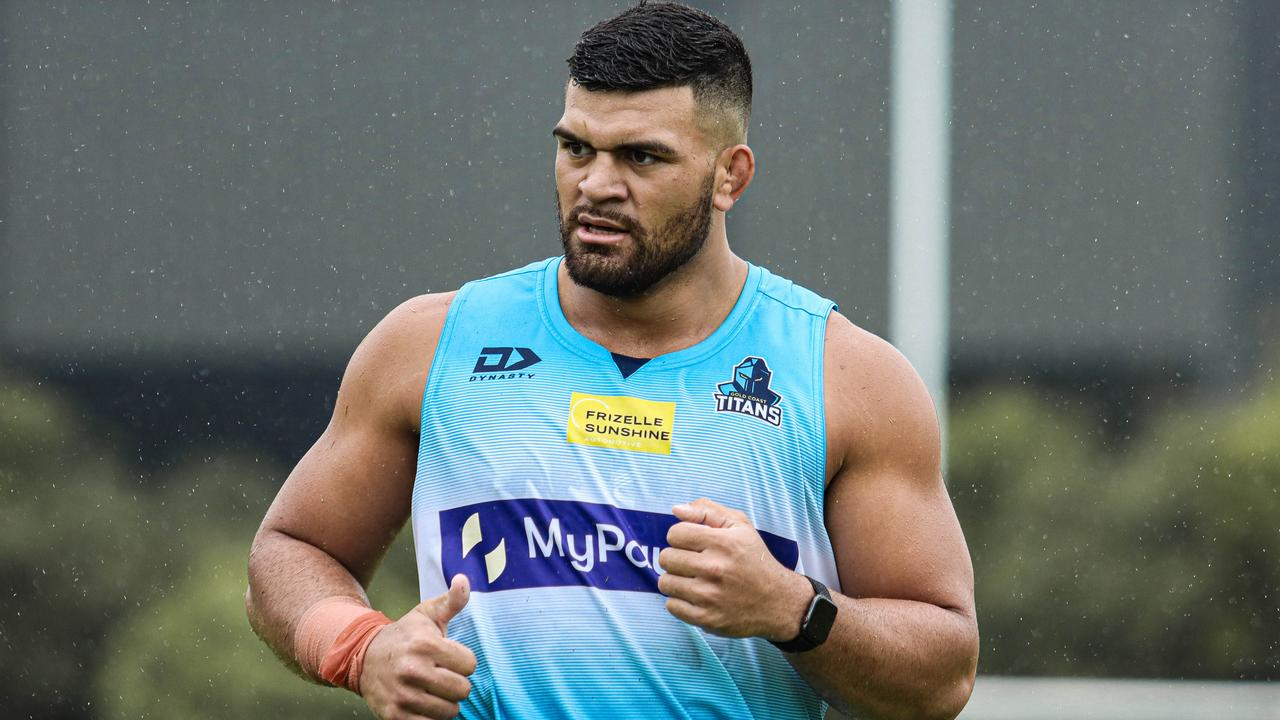 David Fifita is actually a free agent again (yeah, who's counting) and has been since November 1, despite signing a three-year extension just a few months ago, after a secret clause in his deal activated two weeks ago.
---
The back-rower, who many regard as the best in his position in the game, is now free to negotiate with clubs for the 2024 season onward, if he is interested in leaving the Gold Coast Titans.
Download Our FREE NRL App Here
The biggest tipping point, The Sporting Base has heard, is if Fifita likes how new coach Des Hasler runs the shop. The 23-year-old was inches from walking out the door after Justin Holbrook was sacked earlier this season, with several rushed meetings with Titans powerbrokers the only thing stopping him back then.
He's earning around $1 million a season right now and would likely not command much more.
While Fifita is absolutely one of the best backrowers when he's on, his explosive performances have been few and far between since signing with the Titans on one of the game's biggest deals.
The 2023 season saw him bounce back into form slightly and he played all three games for the Queensland Maroons as they won the State of Origin series 2-1, but many would agree there's plenty more for him to give in every game. Not many clubs would want to pay seven figures for the possibility, though some are interested.
Clubs going through rebuilds like the Canterbury Bulldogs and St George Illawarra Dragons have already pricked up their ears and taken notice regarding this new clause. Whether they actually submit formal bids remains to be seen, but they're certainly considering things.
The Wests Tigers have also admired Fifita from afar for some time now but whether they'd want to pay close to $1 million early in Benji Marshall's new project plans is the biggest sticking point there and will likely rule them out.
Download Our FREE NRL App Here
Tino Fa'asuamaleaui, who was recently signed through to 2033, does have a 'get out' clause in his contract too that will let him shop around with other clubs ahead of the 2026 NRL season.