September 27, 2023, Wednesday
Dallas Mavericks 2023-24 Predicted Finish, Key Acquisitions & Fantasy Stars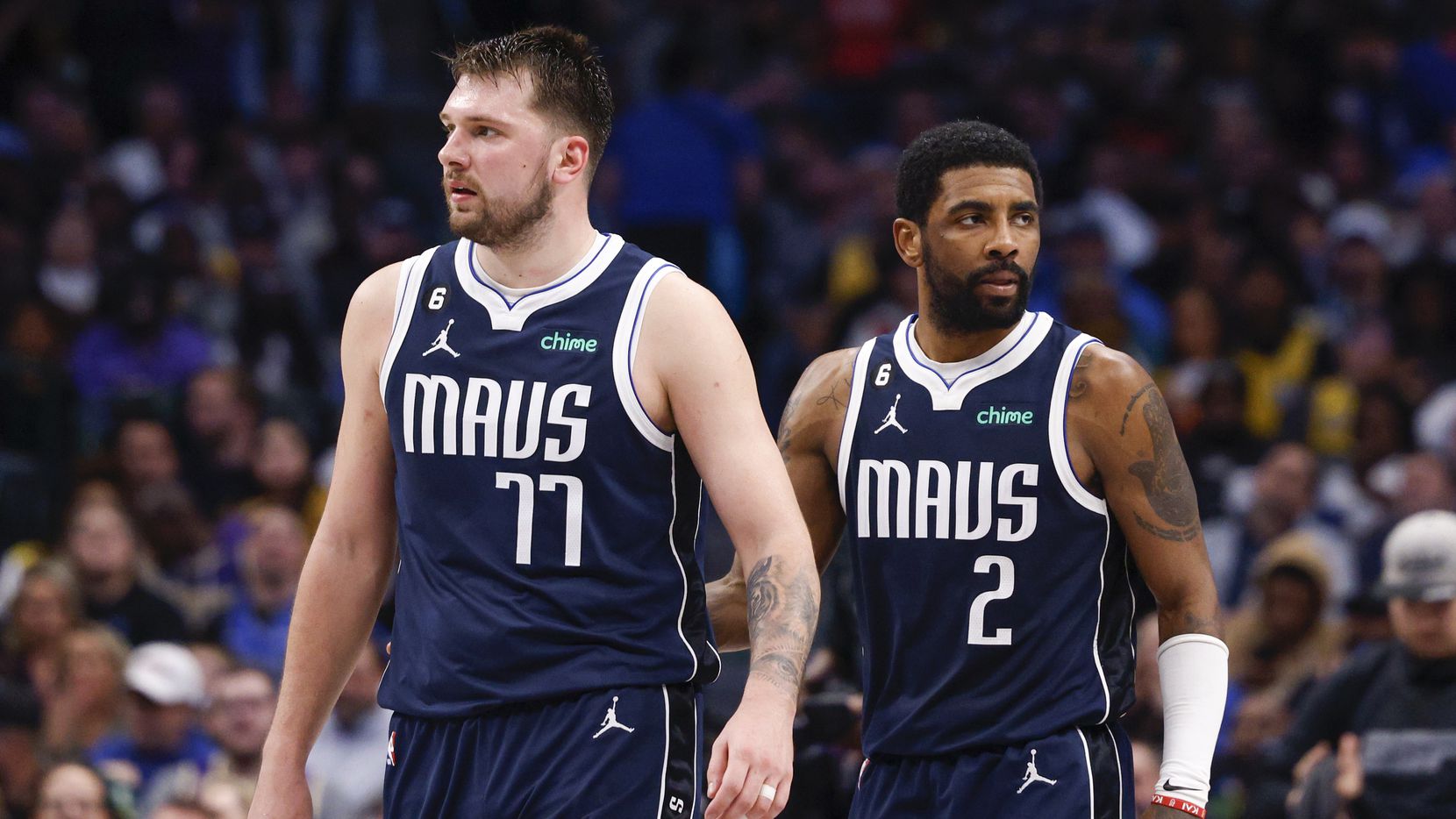 With the FIBA Basketball World Cup having concluded and training camps looming, our attention shifts to the 2023-24 NBA season. Our Western Conference previews start with a Dallas Mavericks squad coming off a bitterly disappointing season in which they finished with fifth-worst record in the conference. In these previews, we will take a look at each team's key acquisitions, fantasy stars, and predicted finish.
---
Key Acquisitions
Dallas took the offseason as an opportunity to re-tool following their poor end to a season in which they took a high-risk, high-reward swing at star guard Kyrie Irving at the trade deadline.
The now 31-year-old averaged 27.0 ppg, 5.0 rpg, and 6.0 apg on 63.4 TS% in his 20 starts with the Mavs but the team went just 8-12 as they crashed out of the postseason picture.
The Irving trade saw Dorian Finney-Smith and Spencer Dinwiddie depart the team along with draft capital whilst veterans Reggie Bullock – who started in 55 games for the Mavs last season – and Christian Wood were among the names to find new homes over the offseason.
In comes the likes of Grant Williams, Seth Curry, Derrick Jones Jr. and Richaun Holmes along with first-round rookies Dereck Lively II and Olivier-Maxence Prosper.
Williams – who links up with Dallas on a four-year, $53 million deal after securing a sign-and-trade from Boston – looms as their most key addition.
The 24-year-old likely slots into the starting four spot and offers Dallas solid perimeter shooting – 40.3% on 3.5 attempts over the past two seasons – and, perhaps more notably, a versatile defensive option.
Lively II – a former high school prodigy who spent a season at Duke – may also prove to be a valuable contributor for a Mavericks squad that has cried out for a reliable big to plug in alongside Luka Dončić.
---
Fantasy Stars
Dončić (2nd overall, 1st PG) and Irving (9th overall, 6th PG/4th SG) hold the keys to Dallas' playoffs hopes and are two names to keep an eye on in the fantasy world.
Entering his sixth season, Dončić has proven to be one of the world's most outstanding players and is fresh off a year in which he joined Michael Jordan as the only players in NBA history to average 32+ ppg, 8+ rpg, and 8+ apg for an entire season.
Irving's off-court antics, meanwhile, have kept the ultra-talented guard in the news cycle for the wrong reasons in recent years but the on-court product has been stellar for some time.
He has averaged 24+ ppg and 5+ apg in six of the past seven seasons and will look to right last season's wrongs in his first full season with the Mavs.
---
Projected Finish
Despite their talent, Dallas are a difficult squad to peg given their underwhelming end to last season and the continuing questions over the on-court synergy of the Dončić-Irving duo.
Since departing Cleveland at the end of the 2016-17 season, Irving has surpassed the 60-game mark on just one occasion and has played in sub-30 games in two of those seasons.
Availability – due to both injury and off-court drama – has proven a frustrating Achilles' heal for the eight-time All-Star.
Dallas had the league's seventh-worst defence a year ago and have not done a tonne to treat it, although, their offence – which finished with the league's sixth-best mark last season – has the potential to be undeniably lethal.
A play-in berth should be the floor for a team as talented as the Mavs but there is a non-zero chance that last season's uneasy vibes carry over to this season and spark another unravelling, particularly with head coach Jason Kidd's job security perhaps a little shaky.
---
Fill In The Form Below To Receive Our NBA News & Tips Via Email!