December 1, 2021, Wednesday
"Everything has clicked": Smith high on confidence ahead of first India showdown
Be warned India: any ideas of a quiet Steve Smith coming into the 2020/21 series this summer has quickly been dispelled, with the former Australian captain revealing he's "found a little something" ahead of their first ODI showdown this Friday.
---
There were whispers in the Australian ranks that Steve Smith may be a little off the boil heading into the Australian Summer, especially after the batting superstar coughed up a, in his own words, "disappointing" knock for the Rajasthan Royals in the latest IPL season.
Smith was kept to just 311 runs in 14 games across his 2020 campaign. He notched just three hauls over 50, and was forced to watch the postseason from the stands as the Royals finished in last.
The Aussie star, 31, hasn't been sitting on his hands, however. The former captain, notorious for his love of the game, has been visiting the nets every day in the build-up to Australia's summer games. The month of grinding has paid off; he believes he's "found my hands" at just the right time.
"I was pretty disappointed with my batting throughout the IPL. I wasn't consistent enough," Smith told the NCA Newswire on Tuesday afternoon.
"I started well and had a few innings here and there. I never really got into a really good rhythm.
"The last few days I have found something, that people close to me that know me well know, I have sort of found my hands the last few days which I am extremely excited about.
"It just hasn't been right until a couple of days ago, and everything has clicked in. It's taken me three-and-half, four months to do it.
"I look forward to going back to the nets, to reinforce it, and to getting started against India."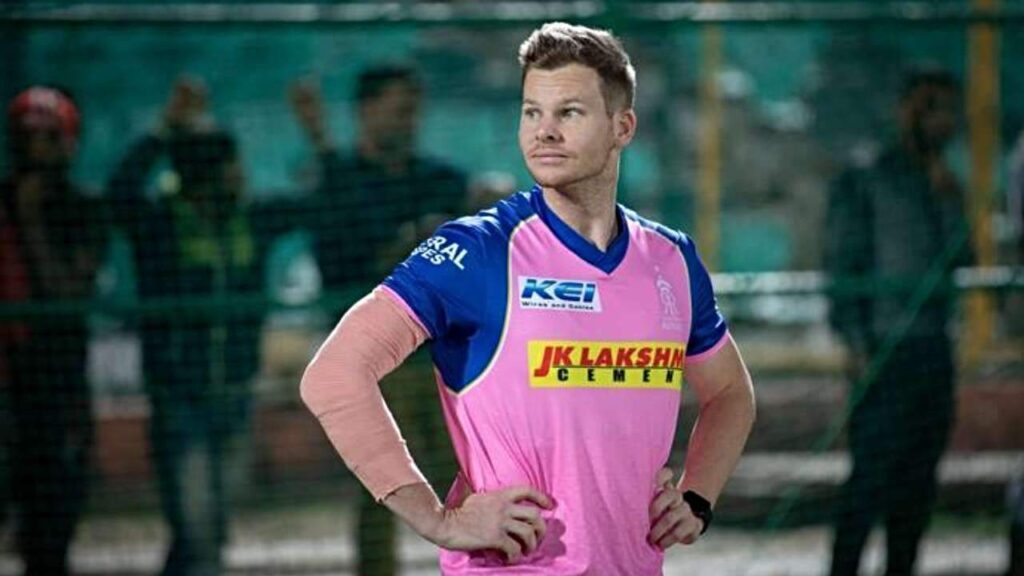 Smith had plenty of time post-IPL to figure out just what went wrong in 2020 too. One thing, the former Aussie skipper said, was his insistence on pushing himself out of his comfort zone. It was a mistake, he explained, to "trying to be too powerful."
"That's not quite my game," the Royals star admitted.
"There are players around the world who can hit sixes at will, and I am not one of those. For me it's about playing proper cricket shots, hitting the gaps, manipulating the field, and I probably went away from that and I know that's the best way I play."
So, heading into a summer of Indian clashes, Steve Smith aims to get back to his basic best. "Keeping my thoughts clear and hitting the ball in my areas… I think there is a need for players like that."
---
---
Now, on the eve of pulling on the Australian whites again, Smith admits he's just excited to get back to playing.
In fact, he's so eager he's been banging around his hotel room, shadow batting in preparation. It's earned him a few late-night text messages demanding he save the swings and taps for the nets, or the games themselves.
"I've done a bit of shadow batting, I copped a few messages last night to tell me to stop tapping the bat down," Smith said.
Read: Warner may miss large chunks of Australia's planned 2021 tours
"But because we have had a smaller group for a training session it's been good for batters like myself to be able to get the time I can in the nets and not have to worry about helping out either people.
"I've had some good bats the last few days.
"I haven't played a game for, it will be close to a month by the time we play our first game on Friday after being knocked out of the IPL early. I'm just really excited to play."
---
Fill In The Form Below To Receive Our Cricket News Straight To Your Email For FREE!