Could we not see Novak Djokovic until Monte Carlo?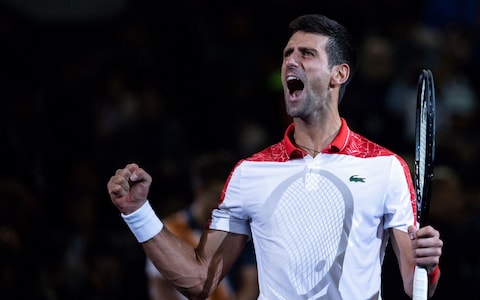 Over the last week we have heard a lot about Novak Djokovic. First, he won the 2023 Australian Open this past Sunday where he beat Stefanos Tsitsipas of Greece in the final, 6-3, 7-6, 7-6. In the process, he returned to number one in the world for the first time since June of 2022. Then Djokovic received news this week that he will be allowed to enter the United States after May. That will make him eligible for the Cincinnati Masters and the United States Open this year, but ineligible for Indian Wells and Miami, unless Djokovic decides to finally get vaccinated for coronavirus.
There is a strong possibility we may not see Djokovic for a while. That is because he is currently dealing with a hamstring injury according to Shahida Jacobs of Tennis365. The injury is specifically a hamstring tear that was approximately three centimetres or an inch according to the Associated Press. It is believed the injury occurred during Djokovic's 6-3, 6-4 win in the semifinals of Adelaide leading up to the 2023 Australian Open. Djokovic continued to play the Adelaide International 1 final, where he beat Sebastian Korda of the United States, 6-7, 7-6, 6-4. Then Djokovic won seven best-of-five singles matches in Melbourne en route to winning his 22nd grand slam of his career, which is tied with Rafael Nadal of Spain for the most ever.
---
---
When will we see Djokovic next if he cannot play in the United States in March and April? He normally competes in Dubai at the end of February, a tournament he has won five times. However, if his hamstring continues to give him trouble, don't be stunned the next time we see Djokovic will be in Monte Carlo to begin the clay court season. This is an event Djokovic has won twice. In 2013, he beat Nadal in the final, 6-2, 7-6. Then in 2015, Djokovic beat Czechia's Tomas Berdych in the final, 7-5, 4-6, 6-3.
---
Fill In The Form Below To Receive Our Tennis News Straight To Your Email For FREE!
---