November 29, 2023, Wednesday
Canada wins 2023 Billie Jean King Cup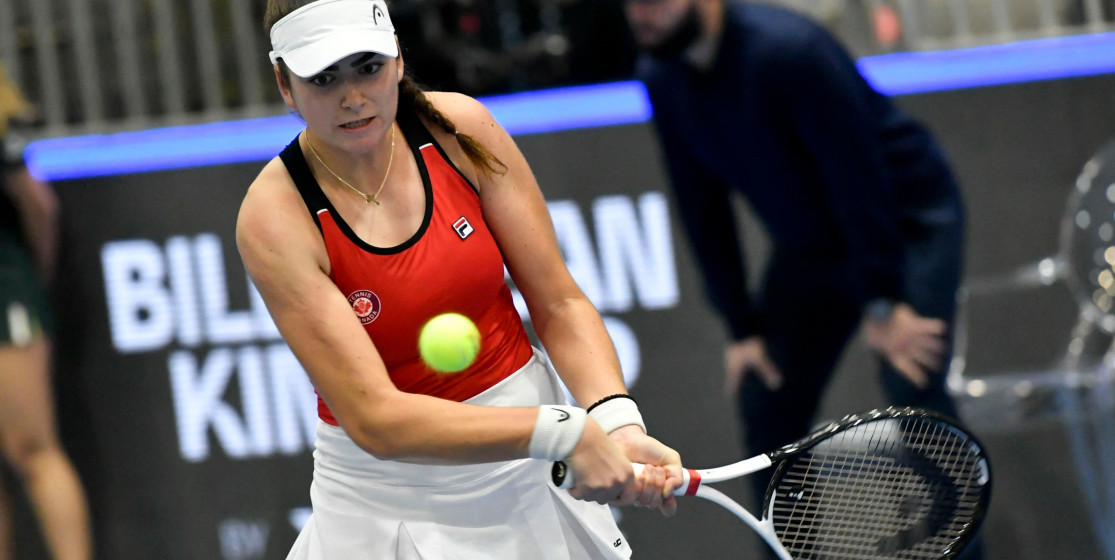 For the first time ever, Canada has won the 2023 Bille Jean King Cup. On Sunday from Seville, Spain, the Canadian team won both singles matches to win their very first world women's team tennis event.
Canada beat Italy two matches to none in the final. In the first match, 18-year-old phenom Marina Stakusic, who has a ranking of 258th in the world, defeated 2022 French Open semifinalist Martina Trevisan, 7-5, 6-3. Then Leylah Annie Fernandez of Montreal, Quebec, the 2021 United States Open finalist, defeated Jasmine Paolini 6-2, 6-3, rather easily.
The week was all about Stakusic, who came away with three stunning victories against opponents ranked significantly higher than her in the world rankings. Trevisan, for example, was ranked 42nd. Stakusic also beat Rebeka Masarova of Spain, the 65th ranked player in the world, 6-3, 6-1 on Wednesday, and Magdalena Frech of Poland, the 63rd ranked player in the world, 6-2, 6-3 on Thursday.
All of a sudden Canada has emerged as an elite tennis nation. It was just one year ago that Canada won the 2022 Davis Cup. Like the Canadian women, it was the first time ever that the Canadian men won the biggest team tennis prize in the world. The Canadian men who were the stars of the tournament were Felix Auger-Aliassime of Montreal, Quebec and Denis Shapovalov of Toronto, Ontario. Canada is now one of eight nations that have qualified for the 2023 Davis Cup in Malaga, Spain. They are joined by Canada, Australia, Finland, the Netherlands, Serbia, Czech Republic, Great Britain, and Italy. The event will take place November 21-26.
---
Fill In The Form Below To Receive Our Tennis News Straight To Your Email For FREE!