January 29, 2022, Saturday
Justis Huni dominates Paul Gallen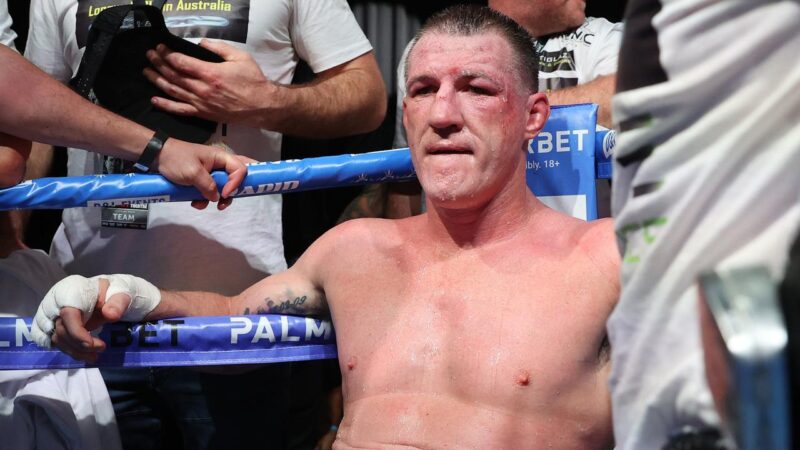 NRL legend Paul Gallen is as tough as they come. The fact that he had an illustrious career in rugby league and then went on to fight for the Australian heavyweight title is a testament to his athletic ability.
---
He met his match last night when he was knocked out in the 10th and final round at the ICC in Sydney.
Justis Huni his opponent, is a highly touted professional boxer, he has all the confidence a 22-year-old could have. Before fighting Gallen, he went 10 rounds with Christian Ndzie Tsoye on May 26.
Huni was also chosen for the Olympics starting at the end of July in Tokyo, but he was willing to risk it all over the past few months, and he stepped up to the challenge each time.
---
---
The Brisbane-based fighter caught Gallen on several occasions and if it were not for the sheer toughness of the NRL legend, he would have secured an early stoppage.
According to Gallen, Huni caught Gallen in the second round, breaking one of his ribs. While Gallen was difficult to knock down, the size advantage for Huni was evident, and the former Cronulla Shark found it difficult to get on the inside and do any type of damage. He was outclassed from start to finish.
In the final round, Huni found his opportunity to finish Gallen and he took advantage earning a vicious knockdown and ending the fight.
There was a comedic moment in the final round where it looked as if Gallen tackled Huni to the ground.
Gal was so gassed he fell into a TACKLE 🥵 #GallenHuni pic.twitter.com/Mv4No4ESbS

— Fox League (@FOXNRL) June 16, 2021
Huni turns his attention to the Olympics where he will be aiming for Gold.
---
Fill In The Form Below To Receive Our UFC Previews, Tips & News Straight To Your Email!