November 29, 2023, Wednesday
Australia to play in the third place match of the 2023 FIFA Women's World Cup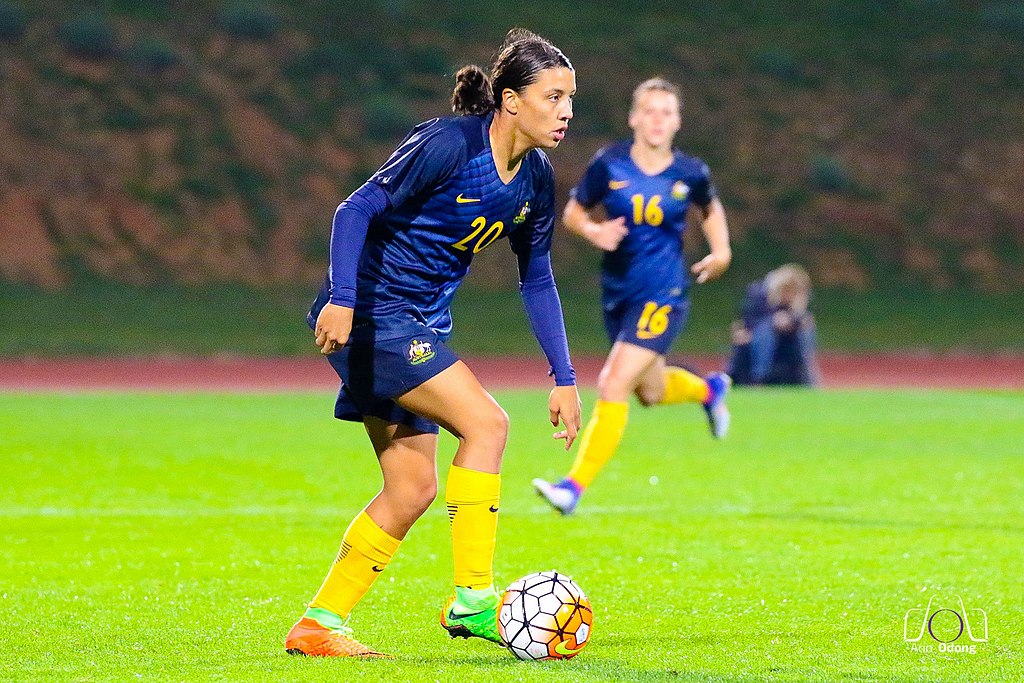 Team Australia is in the third place game of the 2023 FIFA Women's World Cup in Brisbane on Sunday. In the semifinals on Wednesday from Sydney, Australia lost 3-1 to England. The English goal scorers were Ella Toone, Lauren Hemp and Alessia Russo.
Australia's lone goal scorer on Wednesday was Sam Kerr of East Fremantle in the 63rd minute. For Kerr, it was her 64th international goal for the Matildas, but first goal that came in an Australian loss since the bronze medal game of the 2020 Olympic Games in Tokyo in 2021. On August 5, two years ago, Kerr tied the game at one in a 4-3 Australia loss to the United States. The fact that Australia actually reached the bronze medal game of the Olympic Games two years ago was significant. Now the Aussies find themselves in a bronze medal game again. This time in their home nation in an international tournament that only occurs once every four years.
Australia's Saturday opponent will be Sweden. The Swedes lost 2-1 to Spain in the other semifinal on Tuesday. In an intriguing contest, there was very little action for the first 80 minutes before three goals were scored in the final 10 minutes.
Sweden meanwhile should not be taken likely. They were the reigning Olympic silver medalists from the 2020 Olympic Games in Tokyo and had a perfect record of five wins and zero losses in the Women's World Cup tournament before their one goal loss to Spain in the semifinals.
The 2023 Women's World Cup Final also has significance. That is because we will have a first time champion as England or Spain has never won before.