September 27, 2023, Wednesday
AFL: How Is Your Team Is Looking?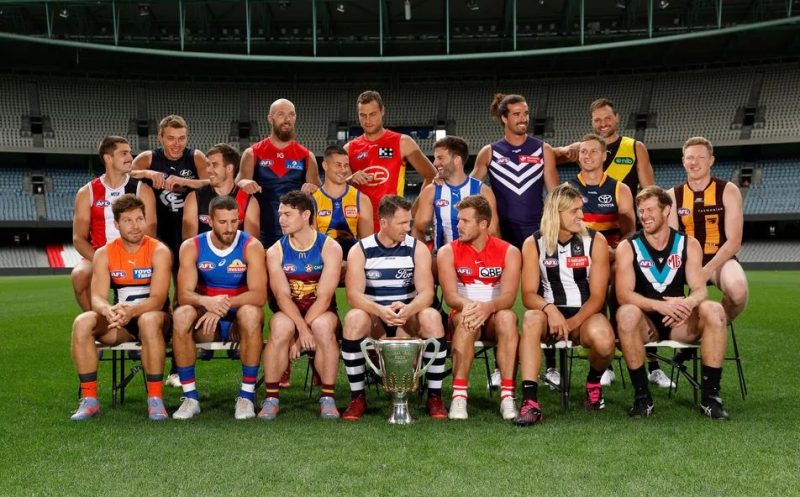 The 2023 AFL season is well and truly heating up with the chances of most teams looking clear but how is your team looking? Our analyst has broken down the chances of each team.
---
COLLINGWOOD ($3.25):
They were good last year but they have exceeded all expectations this season. They have only lost two matches. They are justifiably premiership favourites.
---
PORT ADELAIDE ($6.50):
They made it nine wins in a row with their demolition of the Hawk last Saturday. They are having a tremendous season and the likes of Butters and Rozee are only getting better. This could be their year. They look value.
---
MELBOURNE ($5.25):
They are going along nicely chalking up wins without playing at their best. Come the finals they will be hard to beat.
---
BRISBANE ($5.25):
They had a recent hiccup against Adelaide but they are hard to beat at home. They will make the top four with their potent forward line and then they will have the advantage of the Gabba.
---
ST KILDA ($61):
Under new coach Ross Lyon they are travelling well. Max King has returned and he looks like he's ready to peak. They aren't out of it. Probably over the odds.
---
ESSENDON ($34):
Brad Scott has them playing their best football for years. They've had a couple of tight wins which should prove to be a confidence booster for them. They have a nice draw and can make the eight. A premiership though looks a bridge too far. They are under the odds.
---
WESTERN BULLDOGS ($18):
Just when you think they could reprise 2016 they have put in a couple of disappointing efforts. There's a stack of talent headed by Tim English but their line-up looks to be unbalanced with too many talls. They also need to kick straighter.
---
GEELONG ($10):
They have had a torrid run with injuries but looks to be finding their mojo again. If they make the eight, no one will want to play them.
---
ADELAIDE ($26):
They look like super stars at home but not so on the road. Heaps of young talent but again a premiership looks a stretch. A finals win would be above expectations.
---
FREMANTLE ($26):
They ooze talent but made a terrible start to the season. They defeated Melbourne when they last played to make it four on end. They should make the eight. Over the odds.
---
GOLD COAST ($51):
For the first time the Gold Coast look like the second half of the season will be stronger than the first. They are a super talented team who will go close to making the eight.
---
SYDNEY ($41):
Form has been spasmodic this season. They have the team though to make a charge at the eight.
---
RICHMOND ($81):
Close finishes have been the bain of their existence in the past two seasons. They finally got over the line last round. Not beyond them to make the eight and if they did they could prove to be a real smoky. They are worth a spec bet.
---
CARLTON ($101):
As each week goes by the pressure seems to be mounting. They have won eight of their past 24 matches which tells you something.
---
GWS GIANTS ($201):
They are usually competitive but they won't be playing in the finals this season.
---
HAWTHORN ($501):
As is the case with a team full of youngsters they are plagued by inconsistency. They are showing enough to give the Hawks supporters encouragement for the future.
---
NORTH MELBOURNE ($501):
Horrific season on paper but over the last three weeks they have shown some great signs. Similar to Hawthorn but their youngsters look even better.
---
WEST COAST EAGLES ($501):
Many injuries but they are in a world of pain.