November 27, 2022, Sunday
Wimbledon Day 5: Our Expert Selections & Staking Plan 2/6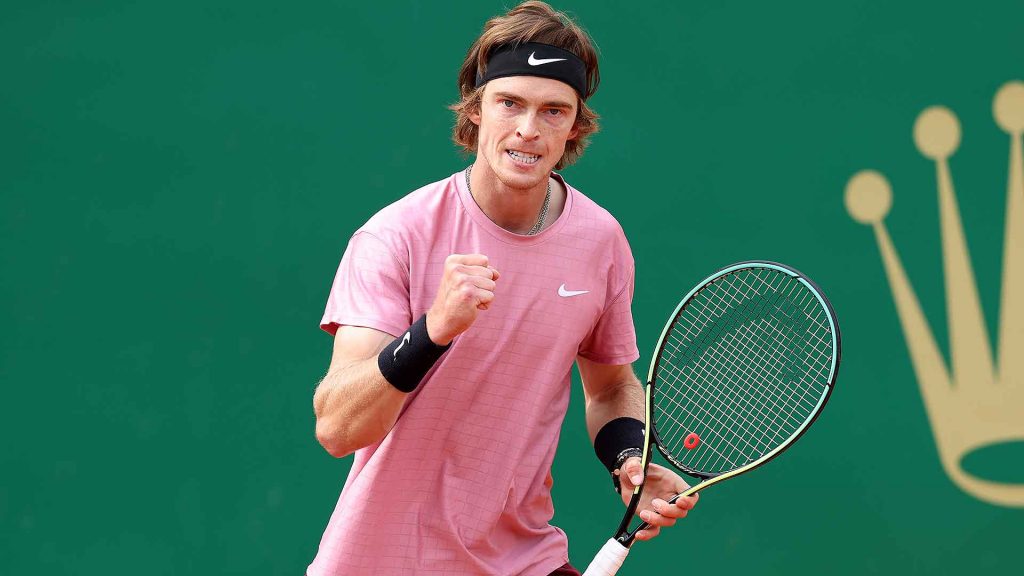 A rollercoaster day yesterday as we end up slightly down due to a fifth set choke. Nonetheless, we still sit in profits for the tournament, and there is heaps to like tonight.
---
Bets: 48
Wins: 19
Profit/Loss = +2.48 units
---
Fabio Fognini vs Andrey Rublev
I had Rublev circled pre-tournament as one to watch, and has looked clinical thus far, knocking off Delbonis and Harris while only dropping a set. These are no easy matchups and while he was heavily favoured in both, he has still impressed, only being broken three times across both games. He is out there looking like a man on a mission after failing miserably at the French Open, going down as a 1.11 favourite in R1.
Fabio Fognini is a player who I will never be able to place a bet on. He is known for his erratic behaviour and can look lost late in games, giving up hope. He has also looked relatively strong in his first two games, dropping only one set but being broken six times. His attitude is depicted by the fact that he dropped a set 6 – 0 in his last game when priced as a 1.33 favourite. Yes, he won the game, but it is never confident if you have a bet on a player who you know can just stop playing his best at any time.
Rublev will not give Fognini any second chances tonight and I expect him to demolish him. This game will get ugly and Rublev will be looking to spend the least amount of time on court as possible to be fully fresh for a potential R4 match against Diego Schwartzman. Instead of playing the total games under, I am playing Fognini games under because of the way he can throw sets 6-2, 6-1, or even 6-0. Rublev should also win in straight sets.
Suggested bets:
2u Fognini u15.5 games @ 1.85
1u Rublev -2.5 sets @ 2.06
---
Francis Tiafoe vs Karen Khachanov
What a week Tiafoe is having. He knocked off Tsitsipas in straight sets in R1, before beating the big Canadian Pospisil also in straight sets in R2, in a game he was priced at even money. Also, he was just named for team USA for the Olympics. There are no doubts that he is full of confidence now, having won 9 of his last 11 matches on the grass. He is also yet to lose a service game at Wimbledon which is crazy. Anyone who watches his games can see that his attitude on the court is unparalleled, and he is full of positivity no matter the score line. He is a joy to watch and looks unstoppable.
On the other side of the court, is the most inconsistent player on tour, Khachanov. I have tried to avoid getting involved with Karen, but this matchup is too irresistible. I already opposed him in R1 and was proven wrong, but he easily could have lost that game with McDonald only converting three out of 17 break point chances. He looked great in R2 but as I mentioned, he is an inconsistent player and can go from looking like Federer to World No 500 in a matter of games. Despite these two meeting in R3 in 2018 and Karen winning 3-2 (coming back from two sets down), I must take Tiafoe here purely based off his form coming into the game and his mindset on and off the court.
Suggested bets:
2u Tiafoe @ 1.66
1u Tiafoe -1.5 sets @ 2.10
1u Tiafoe -2.5 sets @ 3.75
---
---
Dominik Koepfer vs Roberto Bautista-Agut
Roberto has looked shaky in his last two games at Wimbledon despite being a former semi-finalist here. He was down a break in the fourth set with Millman in R1 which ended up going to a tiebreaker, and he was also taken to deuce in his first service game of the deciding set against Kecmanovic in R2. While he won both games, the point is that he should have won both in straight sets, however, now finds himself in a position where he has almost spent 7 hours on court through three days. The shaky form was also evident in the lead up to the tournament, as he lost in straight sets to Sam Querrey at Mallorca and went out in R2 as a 1.08 favourite at the French Open.
Koepfer looked flawless in R1, destroying the big serving American Opelka who is known to cause damage on this surface, and got the job done in R2, winning a closely contested contest in five sets against Kwon. He is a capable player who is having a good year by his standards, and he will be going into this matchup with full confidence that he can grind out a win. I think the total games set at 37.5 is far too low given that Koepfer to win a set is 1.44. I will also be playing some RBA late in case he finds himself in a position that he often does and manages to get out of it.
Suggested bets:
1u RBA / Koepfer o37.5 total games @ 1.83
0.25u RBA 3-2 @ 7.50
---
Daniel Evans vs Sebastian Korda
Korda is going to have a sensational career and is only going to get better from here, but I think his Wimbledon main draw debut ends here. He got a great win over ADM in R1, and I was very close to playing him as an underdog. He backed that up with a straight set win in R2, with what looks to be an easy game against the World No 156, Hoang. However, that game went for just under three hours and he faced seven break points. It was not as easy as it looked.
Evans is on fire in front of a home crowd, yet to drop a set and looks to be loving life. The draw is wide open for him, and he is presented with a great opportunity to make a deep run for the first time at a major at home, and there are no doubts that he is aware of that. I think this game goes close, but my model has Evans priced at value as I firmly believe he should be the favourite as a player with more expertise, more experience and overall a better attitude. He is having a career best tour and I expect that to continue tonight.
Suggested bets:
---
Novak Djokovic vs Denis Kudla
Going to keep this one short as I could write thousands of words about the talent of Djokovic and how dominant he is. Likewise, as I have mentioned twice already (and backed him twice), Kudla is a grass court specialist. He has now won 11 of his last 13 and is building confidence and looking strong. Does he lose this game? Absolutely. But if the teenage Jack Draper can take a set off Novak, so can Kudla. Novak has looked vulnerable in the past year, and while he does always come out on top, he can fade out mid game sometimes (Draper, Fritz, Musetti). The total game line here is way too low, Kudla probably just needs to force a tiebreak and it should cover with ease. Over 27.5 is set at 1.93 and Kudla o9.5 games is set at 2.03 so I will be playing that instead. Cheeky bet on him to win a set as well just in case.
Suggested bets:
2u Kudla o9.5 total games @ 2.03
0.25u Kudla o0.5 sets @ 3.75
---
---
---
Extras
These are not official plays, but a few more bets I was close to playing:
Murray @ 3.85
Murray 3-2 @ 9.25
Record on extra bets (untracked):
---
Fill In The Form Below To Receive Our Tennis Tips Straight To Your Email For FREE!