Rafael Nadal becomes fourth men's tennis player ever to record 500 hardcourt wins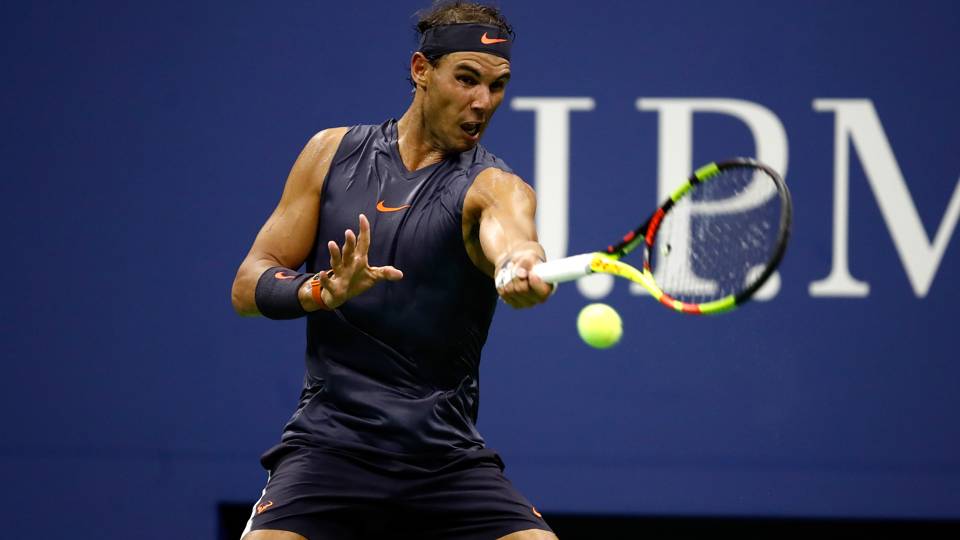 When one first thinks of Rafael Nadal of Spain, you instantly think of his remarkable precision on clay. He has won 97% of his matches at the French Open in his career, including an amazing 13 titles at Roland Garros. There is a reason why there is a steel statue of Nadal in France, while he is still active.
However, Nadal has not just been miraculous on the European dirt in his career. He has also been very strong on hard courts. On Friday in Melbourne in the semifinals of the 2022 Australian Open, Nadal won his 500th career match on hard court in his career. He joins Roger Federer (783 wins),  Novak Djokovic (634 wins), and Andre Agassi (592 wins) as the only four athletes in tennis history to accomplish the feat.
---
---
In Friday's win, Nadal beat Matteo Berrettini of Italy in four sets, 6-3, 6-2, 3-6, 6-3. There is no doubt Nadal has regained his top form after testing positive for coronavirus a month ago. The key statistic in the match came down to unforced errors. Nadal only had 19, while Berrettini had 39.
Nadal, the number six seed, will now face the number one seed, Daniil Medvedev of Russia. This will be the second time that Medvedev will have played Nadal in a grand slam final. The first time came in 2019 in the U.S. Open, which Nadal won 7-5, 6-3, 5-7, 4-6, 6-4. Medvedev beat Stefanos Tsitsipas of Greece in the other semifinal of the 2022 Australian Open, 7-6, 4-6, 6-4, 6-1.
Nadal will also be looking for his second Australian Open title. The first came in 2009, when he beat Federer, 7-5, 3-6, 7-6, 3-6, 6-2. Nadal has also won four U.S. Open titles on hard court.
---
 Fill In The Form Below To Receive Our Tennis News Straight To Your Email For FREE!