Novak Djokovic reaches 2021 French Open final by beating Rafael Nadal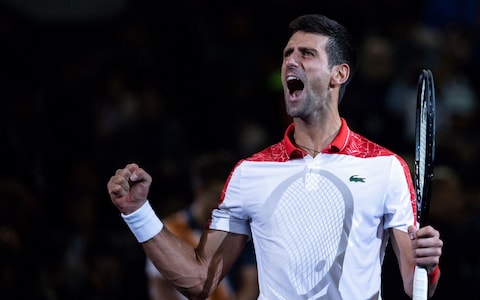 The French Open men's final for 2021 is now determined. On Friday, Novak Djokovic of Belgrade, Serbia, the tournament's number one seed, defeated the third seed, Rafael Nadal of Manacor, Spain, 3-6, 6-3, 7-6, 6-2.
Almost always the number one seed is the favourite to win a match. However, not in this case. Nadal has an unbelievable career record at the French Open, where he is 105-3. Interestingly, this was Nadal's second career loss at the French Open to Djokovic, as he was also beaten by him in the quarterfinals of the 2015 French Open, 7-5, 6-3, 6-1. Nadal was also beaten by Robin Soderling of Sweden, 6-2, 6-7, 6-4, 7-6 in the fourth round in 2009.
Friday was the first time in Nadal's career at the French Open that he won the first set and lost the match. The major reason why Nadal lost came down to unforced errors. Nadal had 55, while Djokovic only had 37.
The Djokovic win over Nadal was also a bit of a surprise due to the fact Nadal dominated Djokovic at the 2020 French Open in the fall, 6-0, 6-2, 7-5. It was Nadal's 13th French Open title, and the win came in only two hours and 41 minutes. On Friday, Djokovic beat Nadal in four hours and 22 minutes.
Djokovic will now face the fifth seed, Stefanos Tsitsipas of Greece in the men's final on Sunday. Tsitsipas meanwhile had a marathon match himself, as he beat Alexander Zverev of Germany, the sixth seed, 6-3, 6-3, 4-6, 4-6, 6-3, in a match that went one more set than the Djokovic/Nadal thriller.
---
---
Head-to-head, Djokovic has a record of five wins and two losses all-time against Tsitsipas. Djokovic won the last meeting, and only meeting in 2021. That came in the quarterfinals of the Italian Open, where Djokovic won 4-6, 7-5, 7-5. Djokovic meanwhile beat Tsitsipas in the semifinals of the 2020 French Open, 6-3, 6-2, 5-7, 4-6, 6-1. This was the only time that Tsitsipas and Djokovic have played against each other at a major.
Remember, the year that Djokovic beat Nadal at the French Open in 2015, he did not win the title. That year Stanislas Wawrinka of Switzerland was victorious, as he beat Djokovic in the final, 4-6, 6-4, 6-3, 6-4.
---
Fill In The Form Below To Receive Our Tennis News Straight To Your Email For FREE!