January 29, 2022, Saturday
Demon Time: Injury-free De Minaur promises "biggest year yet" will start in Melbourne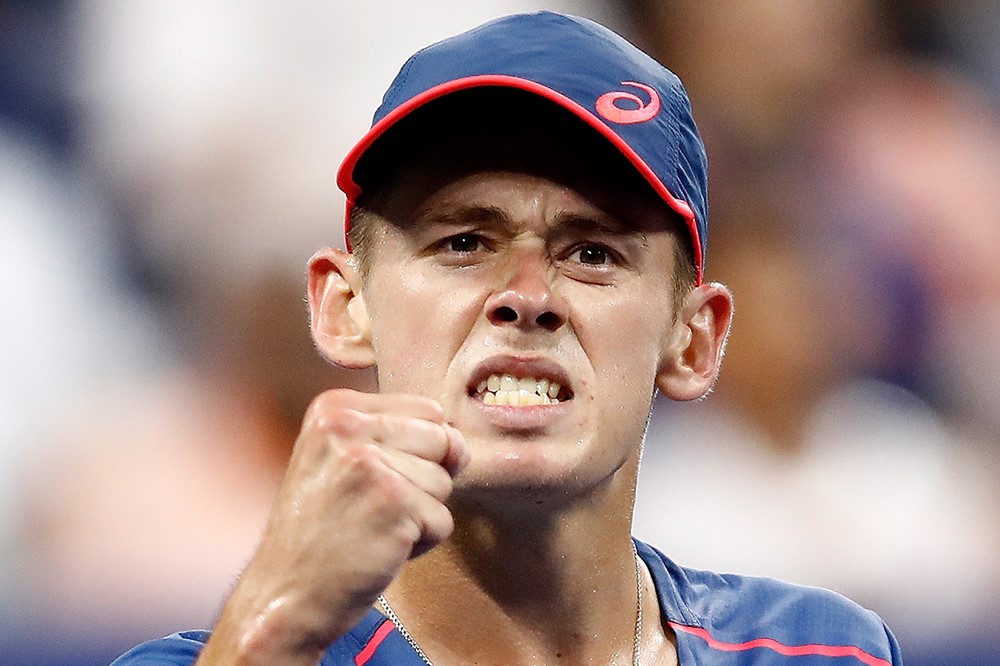 Alex de Minaur has high hopes for the 2022 season, with the 22-year-old Aussie star looking to deliver his "biggest year yet" as he kicks off his fifth year on the tour, starting with his home slam in Melbourne later this month.
---
Tour be warned — the Demon is coming, and he's already firing on all cylinders.
De Minaur won Aussie hearts as he exploded onto the tennis scene in 2018 and 2019, with his third-round exit to the game's Spanish maestro Rafael Nadal solidifying him as a true future threat, especially when it came just days after he lifted the Sydney trophy.
The 22-year-old has battled with injury ever since, however, succumbing to a groin injury post-2019-battle in Australia and then being denied a chance to turn out at his home Grand Slam altogether due to a cruel abdominal strain. A right ankle injury then plagued the start of his 2021 season, which was eventually bombed entirely by COVID-19.
This year, though, De Minaur has a pledge — this is the season he really puts his name on the map, especially considering he's feeling the best he has physically since back on the junior campaign trail pre-2017.
"I'm back," he promised, "and I'm in the best shape of my life.
"I worked really hard to be here, and I'm ready to have a big year. This sport, competing, it's not about how many times you get knocked down, it's about how many times you get knocked down and get back up again. I've had an amazing pre-season and I've been hitting the ball really well.
"It's great to be able to go out there and perform. So I'm really going to cherish that, carry that onto the court every time I step out there, and be ready for every challenge that gets thrown at me."
---
---
The Australian Open draw has yet to be released, but De Minaur will find himself outside a seeded place due to his no.34 ranking. Last time he played in the competition he entered as the 21st-ranked player.
Seeded or not, however, the Demon boasts a big boon: home-court advantage.
"[Being here], it's everything. I think it's no secret these courts [in Australia] bring out the best in me," the 22-year-old said of playing in Sydney and Melbourne. "There's no place like playing at home, in front of a packed crowd. It's amazing. It's what you work hard for."
Read: Samantha Stosur to goodbye singles tennis in Melbourne
The Australian Open is penned in to begin on January 17. De Minaur is currently competing for Australia in the ATP Cup before he jets off to Melbourne Park to begin his singles campaign for the year.
---
Fill In The Form To Get Our Tennis News Straight To Your Email For FREE!