Ashleigh Barty announces stunning retirement at age 25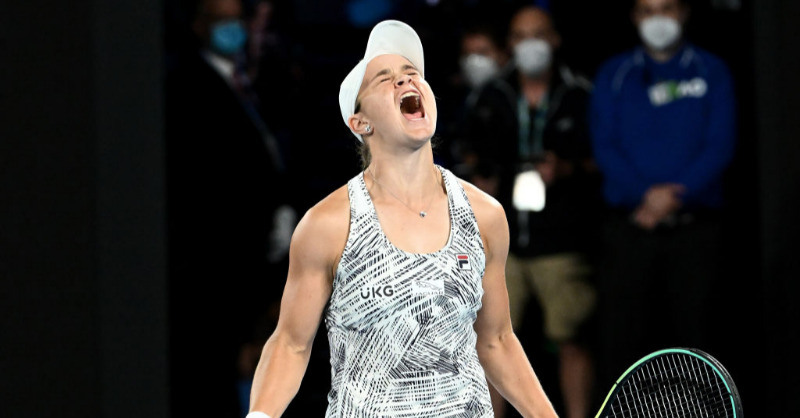 World number one, reigning Australian Open champion and Wimbledon champion, and former French Open champion Ashleigh Barty of Australia has retired at the age of 25. In a shocking announcement, Barty in a social media post stated "I'm so happy and I'm so ready" according to Thomson Reuters.
It should be noted that professional sports athletes retire all of the time for a variety of reasons at all ages. However rarely do we see a player retire when he or she is ranked number one in their respective professional sport, in the prime of their career, and was just coming off the biggest victory of their career.
What we saw from Barty at the 2022 Australian Open was a player at the top of her game. She clobbered the majority of the field en route to the final, where she beat Danielle Collins of the United States, 6-3, 7-6. The native of Ipswich also won the 2019 French Open, where she beat Marketa Vondrousova of the Czech Republic in the final, 6-1, 6-2, and the 2021 Wimbledon title, where she beat another Czech player in the final in Karolina Pliskova, 6-3, 6-7, 6-3.
---
---
In all Barty won 15 times on the WTA Tour, and had a career record of 305 wins and 102 losses. That is a winning percentage of 74.9%. Yesterday, we discussed former Indianapolis Colts quarterback Andrew Luck briefly in a report about the Colts acquiring Matt Ryan of the Atlanta Falcons. One could make the argument that Luck was the last high-profile professional sports athlete to retire in the prime of his career, which he did so at age 29 in 2019.
It will be interesting to find further reasoning behind Barty's retirement. Is she planning on a return to cricket, or is there a personal reasoning behind the decision? Could she follow her fiancee, Gary Kissick, in the sport of golf? Time will tell, but the news of Barty's retirement announcement has clearly shocked the tennis world.
---
Fill In The Form Below To Receive Our NFL News Straight To Your Email For FREE!