November 27, 2021, Saturday
Alexander Zverev became the second German to win ATP Finals on multiple occasions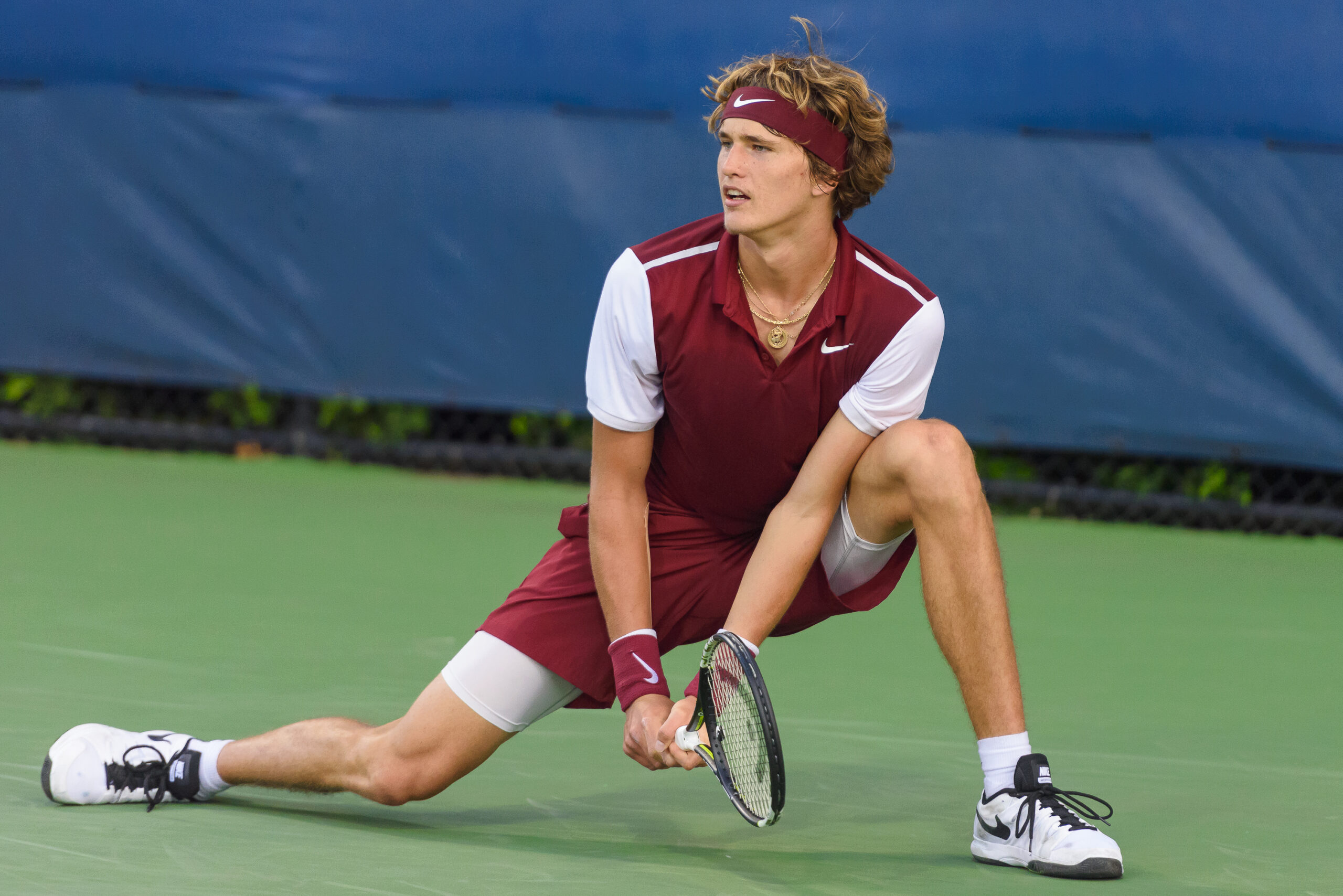 Olympic Gold medalist Alexander Zverev of Hamburg, Germany does not have a men's singles title on his resume so far, but continues to be one of the best players on the planet. In 2021, he has won an Olympic gold medal, the Mexican Open, Madrid Open, Cincinnati Masters, and Vienna Open, in addition to winning the 2021 ATP Finals on Sunday from Turin, Italy.
On Sunday, Zverev defeated Daniil Medvedev of Russia, the reigning United States Open champion, 6-4, 6-4 in the final of the ATP Finals. It was second time Zverev took the title. In 2018, Zcverev defeated Novak Djokovic of Serbia 6-4, 6-3, from the O2 Arena in London, England.
---
---
This past week in Turin, Zverev finished in second in the Red Group with a record of two wins and one loss. Zverev beat Matteo Berrettini of Italy, 7-6, 1-0, and Hubert Hurkacz of Poland, 6-2, 6-4, and lost 6-3, 6-7, 7-6 to Medvedev. In the semifinals, Zverev beat Djokovic 7-6, 4-6, 6-3.
With the victory over Medvedev, Zverev became the second German to win the ATP Finals on multiple occasions. Boris Becker of Leimen, Germany, the six-time Grand Slam champion, won the ATP Finals thrice in his career. In 1988, Becker beat Ivan Lendl of Czechoslovakia 5-7, 7-6, 3-6, 6-2, 7-6 (ATP Finals was called the Nabisco Masters) in the final from New York City, New York. In 1992, Becker beat American Jim Courier in the 1992 ATP Tour World Championship Final from Frankfurt, Germany, 6-4, 6-3, 7-5. In 1995, Becker beat another American in Michael Chang in the 1995 ATP Tour World Championship final from Frankfurt, 7-6, 6-0, 7-6.
The only other German to won the ATP Tour Finals was Michael Stich of Elmshorn, who won the 1993 ATP Tour World Championship final from Frankfurt. Stich beat Pete Sampras of the United States, 7-6, 2-6, 7-6, 6-2.
---
Fill In The Form Below To Receive Our Tennis News Straight To Your Email For FREE!