Trent Barrett Hits Back At Manly Board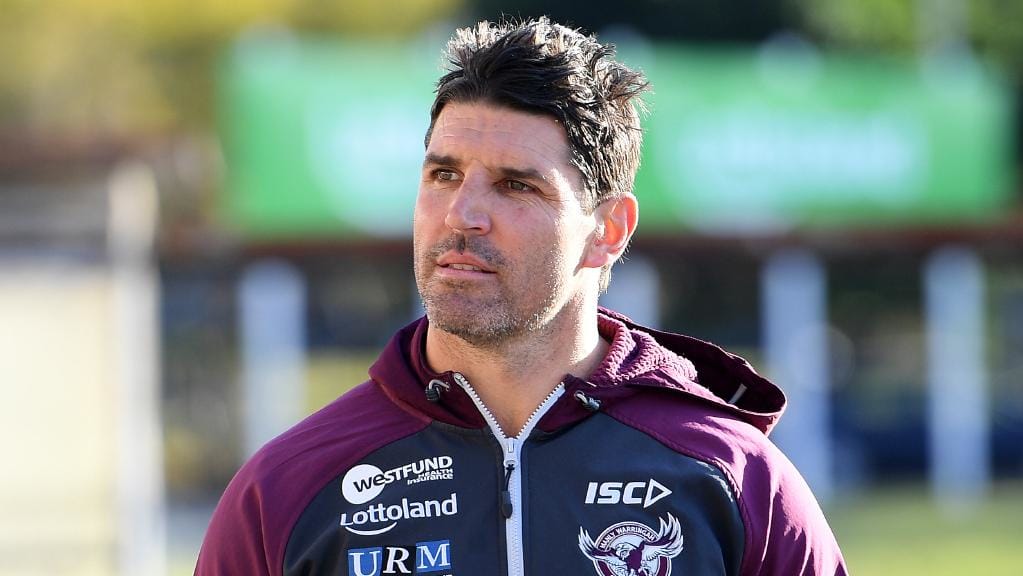 Outgoing Manly Sea Eagles coach Trent Barrett has responded back in force outlining what the club is actually like behind closed doors.
Barrett and Manly have had a season to forget. They won't be playing finals football and there is a personal rift between Barrett and Chairman Scott Penn as well as Chief Executive Lyall Gorman.
"We have a team with a club struggling to keep pace with the professional needs of players to allow them to compete at the highest level," Barrett said. "I have complained on and off ever since I got there. 
The Telegraph listed the reported issues that Barrett had to face. It is not a matter of my opinion whatsoever but Manly are not the team they were five years ago. Something needs to change and I know what it is, I think the public does too.

 Barrett had to bring in his own backyard furniture for the team's common room;


 He had to bring a desk from home to use in his office;

 Barrett, his wife and four kids had to clean the team's gym on the night before he started work;

 He had to hire chairs for the locker room;

 Players at times had to change in the back of their cars and still have no lockers;

 Management instability, with three chief executives in three years;

 Three general managers of football in three years;

 No recruitment manager for 12 months and a lengthy period without a welfare manager.
These issues are sure to create more controversy and is sure to have fans demanding answers.
What do you think about the situation? Let us know in the comments below.