February 23, 2020, Sunday
Rabbitohs Are Willing To Pay Sam Burgess $3.6M To Retire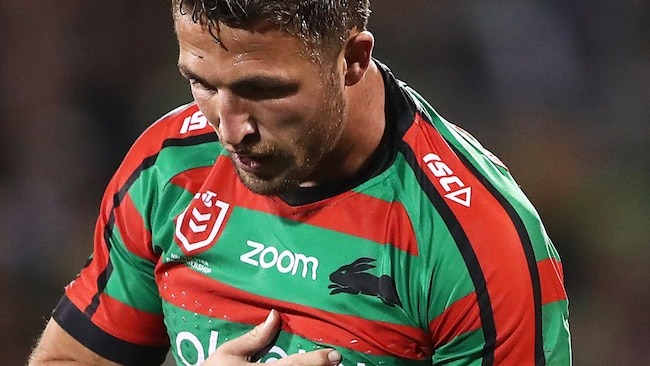 South Sydney are reportedly prepared to pay $3.6M to Sam Burgess if he is forced to retire due to a shoulder injury.
---
Burgess is understood to be struggling with the pain in his shoulder, with a post-surgery infection having "eaten away and destroyed" his shoulder, and the injury is thought to be "too severe for a normal player" to go on with.
Brother Tom Burgess confirmed that everything is being kept a secret stating that even he did not know much about the status of his brother's troublesome joint.
"To be honest I don't know a lot about it because I've not seen any scans and I've not spoken to any doctors. That's something that's personal for Sam," Burgess said.
"He knows himself the best and the doctors and medical staff know a hell of a lot than me.
"He's always been tough and he's brave so I suppose he'll make a decision (based on) what's best for him and his family."
---
---
Burgess apparently has only 25 per cent bone in one of his shoulders.
If the issue can't be fixed or is too painful to play with, the star English forward may be forced to retire from the game with three years remaining on his deal.
On a contract reportedly worth $1.2 million per season, the club would be paying out that deal despite the player being off their books officially, according to Channel 9 and The Daily Telegraph.
South Sydney will have to wait for the NRL to decide whether they will count the money towards their salary cap.
The rules state, if a player medically retires from the game, their club must apply to the governing body for salary cap dispensation.
South Sydney successfully applied to have Greg Inglis' large salary scrapped from their cap after he retired earlier this year.
But there was some controversy around that decision, given Inglis had battled injury in recent seasons.
For a player to be medically retired that must be able to prove the injury is new, and not an existing one.
---