November 27, 2022, Sunday
Top five storylines from Week 10 of the 2022 NFL season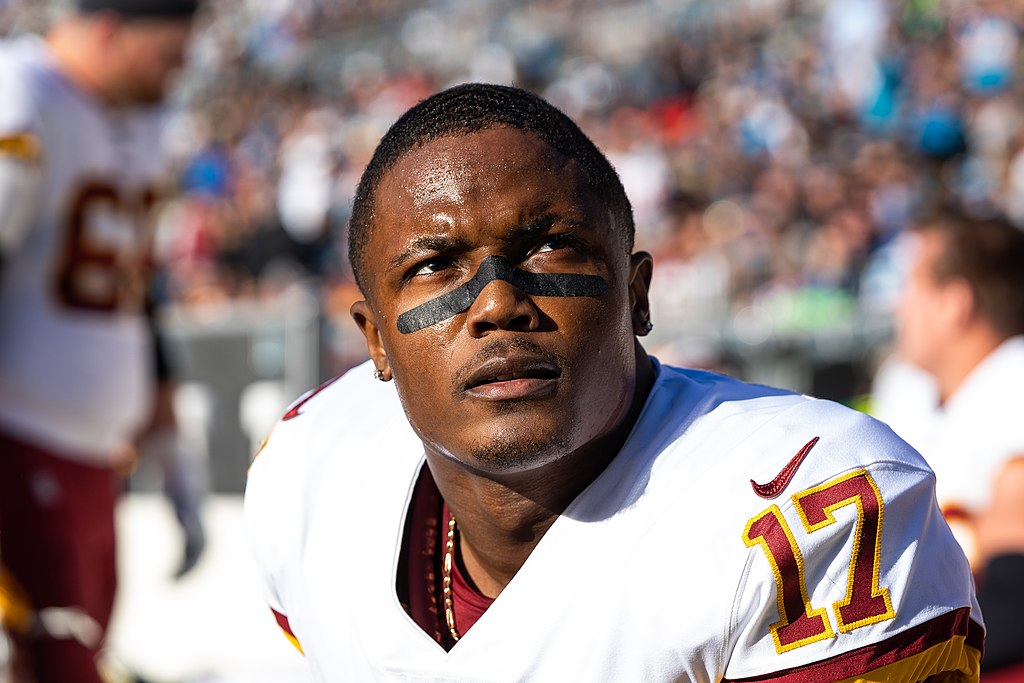 Week 10 is now in the books in the 2022 National Football League. Here are the top five storylines.
---
5) Jeff Saturday wins his NFL coaching debut.
The Indianapolis Colts management and ownership team have been analyzed significantly over the last week for hiring former Colts offensive lineman Jeff Saturday as their head coach. Well, in his interim head coaching debut, Saturday guided the Colts to a 25-20 win over the Las Vegas Raiders. Jonathan Taylor had a spectacular day on the ground for Indy, as he had 22 carries for 147 yards and a touchdown. Indianapolis improves to 4-5-1.
---
4) Tom Brady wins in his fourth country.
On Sunday, Tom Brady completed 22 of 29 passes for 258 yards and two touchdowns, as the Tampa Bay Buccaneers defeated the Seattle Seahawks 21-16 in Germany. As a result, Brady won a game in his fourth separate country. In addition to the United States and Germany, he has won in Great Britain and Mexico.
---
3) Packers pull off an impressive comeback.
The Dallas Cowboys had a 28-14 lead over the Green Bay Packers on Sunday. For the first time in Cowboys history, they blew a 14-point lead after three quarters. Prior to Sunday, they were 195-0 all-time. In the fourth quarter, Aaron Rodgers threw two touchdown passes to rookie wide receiver Christian Watson and then Mason Crosby had a game-winning 28-yard field goal in overtime, as the Packers beat the Cowboys 31-28.
---
2) Vikings win an exciting contest.
You could make the argument that the Minnesota Vikings won the game of the year on Sunday. With less than a minute left, it appeared the Buffalo Bills beat the Vikings 27-23 as their defense had a goal line stand with under a minute left. However, on the subsequent play, Bills quarterback Josh Allen fumbled the football in the end zone, giving linebacker Eric Kendricks of Clovis, California, a fumble recovery for a touchdown, and the Vikings a 30-27 lead. Buffalo then tied the game at 30 on a Tyler Bass field goal. Then in overtime, the Vikings went up 33-30 on a field goal by Greg Joseph before Vikings cornerback Patrick Peterson caught his second interception of the game to give Minnesota the W. With the win, the Vikings are 8-1, and the Bills are 6-3.
---

---
1) Philadelphia Eagles finally lose.
For the first time this season, the Philadelphia Eagles lost. On Monday night, the Washington Commanders defeated the Eagles 32-21 despite being an 11-point underdog. Commanders wide receiver Terry McLaurin of Indianapolis, Indiana had eight catches for 128 yards. The Commanders were one of seven underdogs to win in week 10. They were joined by the Carolina Panthers, Indianapolis Colts, Detroit Lions, Arizona Cardinals, Minnesota Vikings, and the Green Bay Packers.
---
Fill In The Form Below To Receive Our NFL News Straight To Your Email For FREE!