January 29, 2022, Saturday
Top five rookies from Week 12 of the 2021 NFL regular season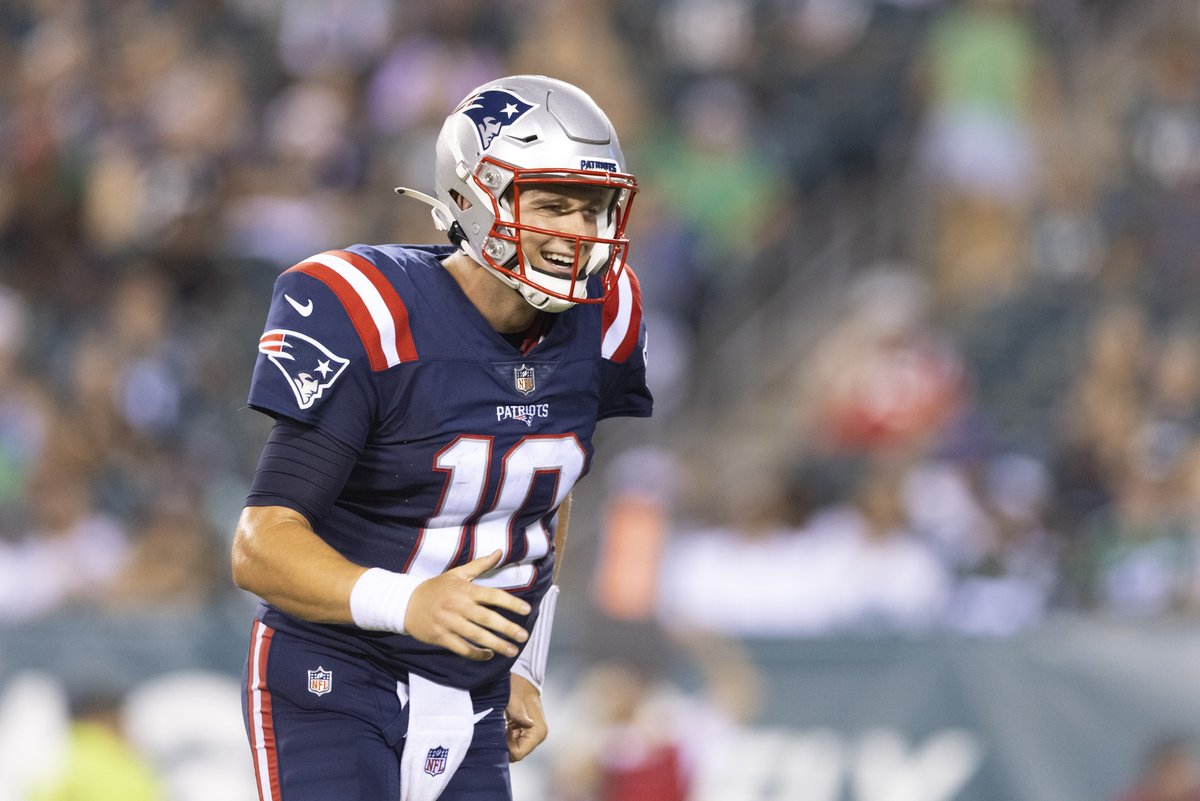 The hottest team in the National Football League at the moment also has the league's best rookie. Let's take a look at the five best rookies from winning teams in Week 12 of the 2021 NFL regular season.
---
5) Zach Wilson–New York Jets
Based on how bad the Houston Texans are, there is no doubt this was a winnable game for the equally bad New York Jets. New York delivered with a 21-14 win for their third win of the year. Zach Wilson of Draper, Utah, the Jets's second overall pick out of BYU was respectable, as he completed 14 of 24 passes for 145 yards and a rushing touchdown.
---
4) Javonte Williams–Denver Broncos
The Broncos second round pick out of North Carolina continues to produce week in and week out. On  Sunday, Williams had a career-high had 57 receiving yards to go along with 54 rushing yards. He also had two touchdowns (one rushing touchdown and one receiving touchdown) as Denver upset the Los Angeles Chargers 28-13. Both the Broncos and Chargers are now at 6-5 in the very competitive AFC West.
---
---
3) Jaylen Waddle–Miami Dolphins
Don't look now but the Miami Dolphins are red hot as they are winners of four straight games. On Sunday, the Dolphins star rookie, Jaylen Waddle, Miami's sixth overall pick out of Alabama, had a standout game. He had a career-high 137 yards receiving and a touchdown in a 33-10 Dolphins win over the Carolina Panthers.
---
2) Eli Mitchell–San Francisco 49ers
The San Francisco 49ers must be thrilled with what they have been getting out of Elijah Mitchell, their rookie running back in 2021. Their sixth round pick, 194th overall, had 27 rushes for 133 yards and a touchdown, along with 35 receiving yards in a 34-26 49ers win over the Minnesota Vikings. What made Mitchell's performance more impressive is that he was playing with a broken finger.
---
1) Mac Jones–New England Patriots
Put up your hand if you thought Trevor Lawrence would be the best rookie quarterback this season. I was one of them and boy was I wrong. The answer has been New England Patriots quarterback Mac Jones out of Alabama, and it has not even been remotely close. On Sunday, Jones led the Patriots to their sixth straight win in a 36-13 victory over the Tennessee Titans. Jones completed 23 of 32 passes for 310 yards and two touchdowns, along with 11 more rushing yards. After beating the Titans, Jones became the second rookie quarterback in NFL history to lead his team to three straight wins by 20 points or more. The first was Russell Wilson of the Seattle Seahawks in 2012. During the Patriots streak, New England hammered Cleveland 45-7 on November 14 and Atlanta 25-0 on November 18.
---
Fill In The Form Below To Receive Our NFL News Straight To Your Email For FREE!