September 22, 2021, Wednesday
Top five rookies from Week 1 of 2021 NFL season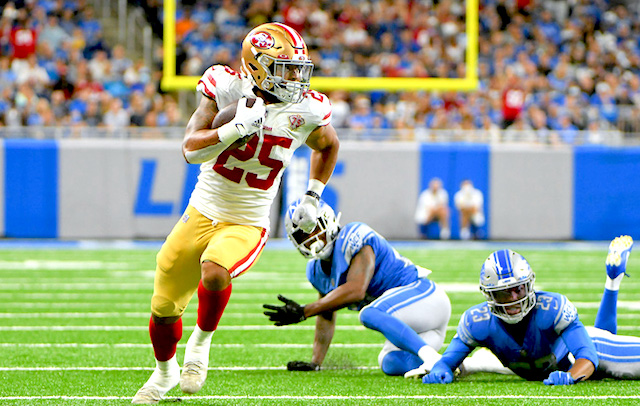 The first week of the 2021 National Football League season is now in the books. Here were the top five offensive rookie performers on winning teams from the first week of the season.
5) Kenneth Gainwell–Philadelphia Eagles–The Eagles' fifth-round pick out of Memphis had nine carries for 37 yards and one touchdown, along with two catches for six yards in his NFL debut. It appears Gainwell will get his fair share of carries this season in backing up Miles Sanders at the running back position for the Eagles. Gainwell was the only player to score in the third quarter, as he had an eight-yard run into the end zone in a 32-6 Philadelphia clobbering over the Atlanta Falcons.
4) Jaylen Waddle–Miami Dolphins–The Dolphins' first-round pick, sixth overall, out of Alabama, was an instrumental part of the Dolphins offense on Sunday in their 17-16 win over the New England Patriots. Waddle had four catches for 61 yards and a touchdown, and generated strong chemistry throughout the game with quarterback Tua Tagovailoa.
---
---
3) DeVonta Smith–Philadelphia Eagles–Gainwell was not the only Eagles rookie who found the end zone on Sunday. Wide receiver DeVonta Smith, the reigning Heisman Trophy winner, had six catches for 71 yards and a touchdown to give Philadelphia its first points in 2021.
2) Ja'Marr Chase–Cincinnati Bengals–The fifth overall pick of the 2021 NFL Draft out of LSU had five catches for 101 yards and one touchdown as the Bengals beat the Minnesota Vikings 27-24 in overtime. Chase and Tee Higgins seem to be separating themselves from the Bengals receiving corps after the first week of the season.
1)Elijah Mitchell–San Francisco 49ers–When Raheem Mostert left on Sunday with a knee injury, it was Elijah Mitchell, and not Trey Sermon who was in the San Francisco 49ers' backfield. That was a bit of a surprise, because Sermon was supposed to be the number two back, but was announced inactive prior to their game against the Detroit Lions, a 41-33 San Francisco win. On this day, Mitchell delivered, as he had 19 carries for 104 yards and one touchdown. The fact that Mitchell is now the 49ers running back is also surprising when you consider the fact Mitchell was the 49ers' sixth-round pick, 194th overall, out of Louisiana-Lafayette in the 2021 NFL Draft, while Sermon was the 49ers' third-round pick out of Ohio State in the 2021 NFL Draft.
---
Fill In The Form Below To Receive Our NFL News Straight To Your Email For FREE!