September 22, 2021, Wednesday
Top five headlines from Week 1 of 2021 NFL season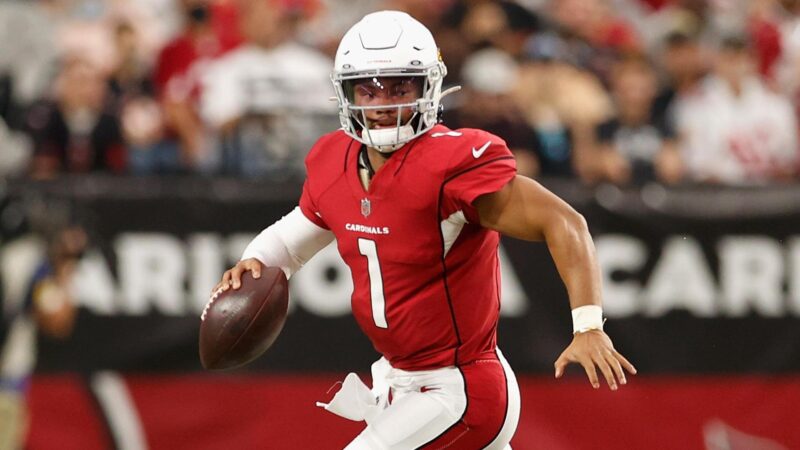 The first week of the 2021 NFL season is now in the books. Here are five headlines.
---
5) Three key injuries.
The first week of the NFL season saw three notable injuries. San Francisco 49ers running back Raheem Mostert is out eight weeks with a knee injury, Washington quarterback Ryan Fitzpatrick is out with a hip injury, and Denver Broncos wide receiver Jerry Jeudy is out four to six weeks with a high ankle sprain.
---
4) Bengals and Raiders win in overtime.
One-eighth of the NFL games this weekend went into extra time. On Sunday, the Bengals beat the Minnesota Vikings 27-24, and on Monday night, the Las Vegas Raiders beat the Baltimore Ravens 33-27. Cincinnati had a game-winning 33-yard field goal from Evan McPherson, while the Raiders had a 31-yard game-winning touchdown pass from Derek Carr to Zay Jones.
---
3) Tua Tagovailoa beats Mac Jones in the all-Alabama matchup.
In a battle of two Crimson Tide quarterbacks, Tagovailoa and the Dolphins beat Jones and the Patriots 17-16. Jones was named the Patriots starter when the team released Cam Newton. This is Tagovailoa's team in Miami now after the Dolphins parted ways with Fitzpatrick.
---
---
2) Kyler Murray was sensational.
In an outstanding performance, Murray contributed to five Arizona Cardinals touchdowns in a 38-13 win over the Tennessee Titans. Murray completed 21 of 32 passes for 289 yards and four touchdowns, along with five rushes for 20 yards and a touchdown.
---
1) Five games featuring playoff teams from 2020.
There were five games on the schedule where both teams made the playoffs last year. Seattle beat Indianapolis 28-16, Pittsburgh beat Buffalo 23-16, Kansas City came back to beat Cleveland 33-29, New Orleans spanked Green Bay 38-3, and the Los Angeles Rams beat Chicago 34-14. In the five games, the most impressive performance came from Saints quarterback Jameis Winston, who had five touchdown passes.
---
Fill In The Form Below To Receive Our NFL News Straight To Your Email For FREE!