December 1, 2021, Wednesday
Texans and Titans both release running backs after a poor offensive battle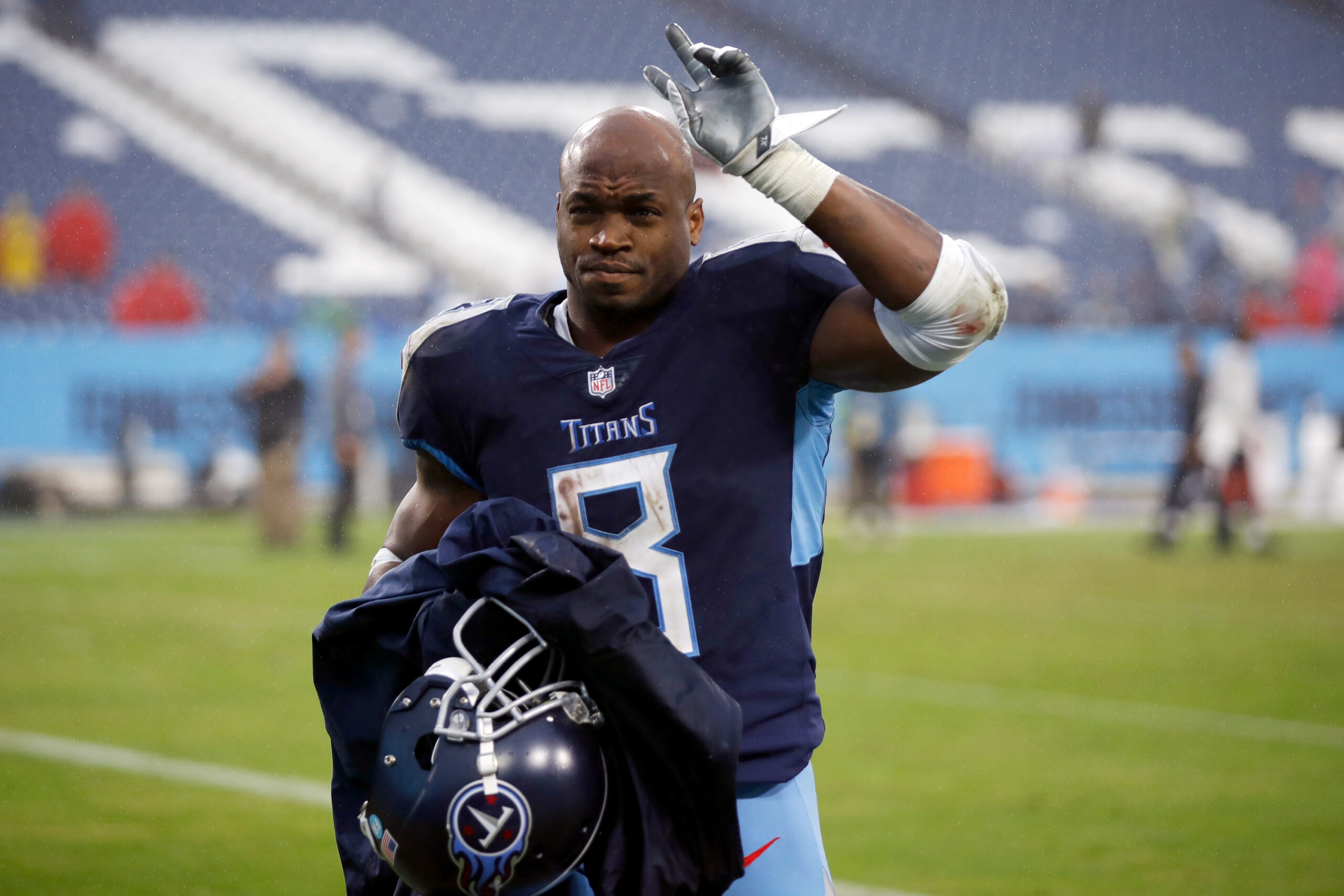 The Sunday game between the Tennessee Titans and Houston Texans could have been considered one of the worst games played from an offensive perspective in 2021. The Texans won 22-13, but only had 107 yards passing from Tyrod Taylor and 83 rushing yards as a team. Titans quarterback Ryan Tannehill meanwhile had four interceptions and their top running back, Adrian Peterson, only had 40 yards rushing against the fourth worst defense in the NFL.
On Tuesday, the Titans released Peterson according to Turron Davenport of ESPN, and the Texans released running back Phillip Lindsay according to Nick Shook of nfl.com. Peterson was only with the Titans for three games after being signed at the beginning of November. He was brought in after superstar Derrick Henry broke his foot in the Titans' 34-31 overtime win over the Indianapolis Colts.
In three games, Peterson had only 27 rushes for 82 yards with one touchdown, and averaged three yards per carry. The three yards per rush was a significant drop off to the 4.6 yards per carry he has averaged in 3219 rushes in his 15-year NFL career with the Minnesota Vikings, Arizona Cardinals, New Orleans Saints, Washington Football Team, Detroit Lions and Titans.
Lindsay meanwhile was originally signed by the Texans on March 20, 2021 according to Zack Kelberman of Sports Illustrated. In 50 rushes this season, Lindsay only has 130 yards. On Sunday, he never even got positive yardage as he had one carry for -3 yards. The Texans, who are at two wins and eight losses are expected to go with a combination of Rex Burkhead and David Johnson at running back to close out the year.
---
---
As for the Titans, expect them to go with Dontrell Hilliard and D'Onta Foreman until Henry and Jeremy McNichols return. McNichols is out with a concussion and is currently questionable for Sunday when the Titans face the New England Patriots. Ironically, Foreman began his NFL career with the Texans.
The loss to the Texans was the second embarrassing loss for the Titans (who are at eight wins and three losses) this season. On October 3, they lost 27-24 to the New York Jets in overtime.
---
Fill In The Form Below To Receive Our NFL News Straight To Your Email For FREE!