November 27, 2022, Sunday
Ravens defensive tackle Tony Siragusa passes away at age 55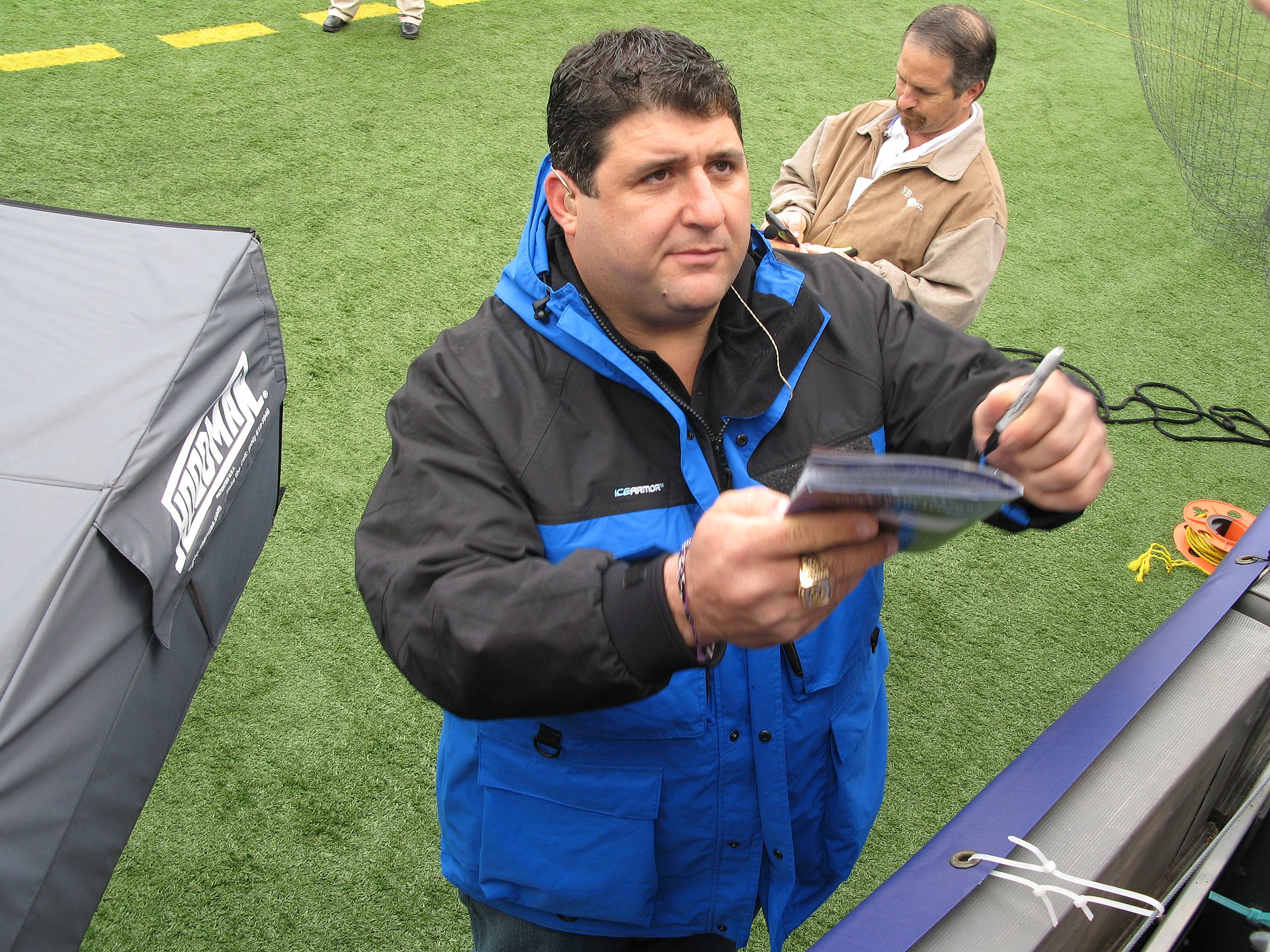 According to the Associated Press on Thursday, National Football League defensive tackle Tony Siragusa of Kenilworth, New Jersey passed away at the age of 55 on Wednesday. Siragusa played 12 seasons in the NFL with the Indianapolis Colts and Baltimore Ravens.
Siragusa was with the Colts from 1990 to 1996 and the Ravens from 1997 to 2001.  In 169 games and 148 starts, Siragusa had 564 combined tackles and 22 sacks, along with nine fumble recoveries for 12 yards. Many of the other defensive categories which are prominent today such as pass deflections, forced fumbles, tackles for a loss, and a breakdown of combined tackles (solo tackles and assisted tackles) were not recorded when Siragusa started to play in the NFL.
In the postseason, Siragusa had 21 combined tackles (15 solo tackles and six assisted tackles) in eight games. He was also part of the Ravens Super Bowl team that won the Super Bowl in 2001. The Ravens clobbered the New York Giants 34-7 at the Raymond James Stadium in Tampa, Florida.
---
---
During his prime, Siragusa was known as one of the most intimidating defensive players in professional football. He was 6'3″, and 340 pounds, and played nose tackle in addition to defensive tackle.
Nicknamed "Goose," Siragusa played alongside Ray Lewis on one of the best defensive teams to ever be assembled. When the Ravens won the Super Bowl over two decades ago, the reason why Baltimore won the championship was because of their defense. The Ravens' offense was not very good at all.
Prior to playing in the NFL, Siragusa played university football at the University of Pittsburgh. Afterwards, he was a regular sideline reporter for FOX.
---
Fill In The Form Below To Receive Our NFL News Straight To Your Email For FREE!