October 6, 2022, Thursday
Our Expert NFL Tips: Who Will Be Our Pick For The Superbowl, MVP & More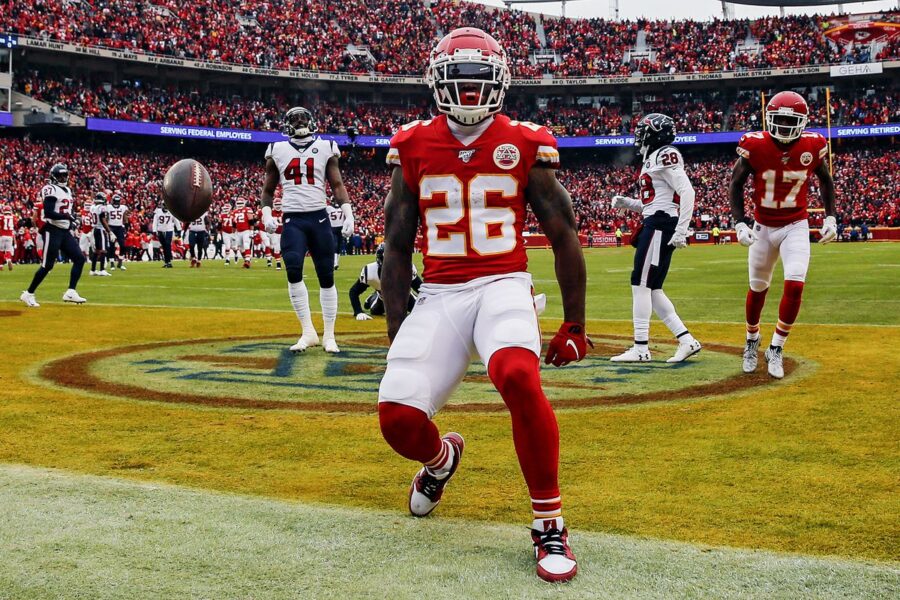 For a long time, it didn't seem like we would get an NFL season, or at least not on time, but on Thursday night the Chiefs and Texans kick off the 2020 season.
---
It is certainly going to be different. Limited or in most cases, no fans in the stadiums. No preseason games, shortened offseason programmes for teams and the obvious ongoing concerns that come along with everything going on in the world right now. 
But the NFL is back and for the next five months, we should get all the usual fast, hard hitting action that we are used to. I am going to give you some of my favourite picks for the season ahead from Super Bowl champions to winners of the individual awards such as MVP and hopefully, some good value picks. 
---
---
The Super Bowl
With the disrupted start to the season, there is going to be a lot of value in teams that have a lot of continuity and not too much turnover in key positions. Teams such as the Chiefs and 49ers who competed in last season's Super Bowl are relatively unchanged and certainly have a good chance of repeating, but the Baltimore Ravens are the pick for the Super Bowl this season.
Reigning MVP Lamar Jackson is another year older and in his third season in the NFL has every chance to improve as a passer, even if his running game may be hard to improve on. The team brings back his key targets such as Mark Andrews and Marquise Brown and have added J.K. Dobbins to the backfield alongside Mark Ingram. On the defensive side they have done nothing but add talent to fill out what was an already impressive defence. Calais Campbell, Derek Wolfe and rookie Patrick Queen will improve them upfront and make them a handful for any offensive line 
Baltimore have one of the best coaches in the league and with their incredible amount of talent they could be very hard to stop. They can match up well with any team. If it needs to be a shootout, the offence can do it. If it calls for the defence to step up then they can do it. If they need to hand the ball off and pound it in the running game then they can do it. They are currently favourites to win but at around 5/1, they still offer some good value. 
The Chiefs are second favourites and obviously offer the biggest threat in both the AFC and overall, but they still have some question marks on the defensive side, even if Patrick Mahomes and the offence could put up some historic numbers this season. 
In the NFC there are again just too many question marks over the likes of New Orleans, Tampa Bay and San Francisco. The Cowboys at 17/1 are intriguing though. WIth one of the easier schedules in the league and what looks to be a pretty clear run to a division title, they have every chance once it gets to January to go on a run. They have an electric offence they could certainly get hot. Although there has been a change at head coach, McCarthy looks set to leave Kellen Moore in charge of the offence that did so well in 2019 on all the advanced metrics. They may be worth a small bet if you are after some longer odds or a team from the NFC. 
---
---
MVP
The MVP can be a tough award to pick. It should be as simple as picking the best player but so often narrative comes into play. There has not been a back-to-back MVP in over a decade so Jackson repeating looks unlikely. Adrian Peterson was the only non-quarterback since 2006 to take home the award so looking past the passers is probably foolish. Tom Brady won in 2017 but four of the past five winners have gone to outsiders that have surprised. Cam Newton, Matt Ryan, Patrick Mahomes and Lamar Jackson all offered some nice value and there are a few candidates this year that can do similar. 
Mahomes is favourite for the award and is probably the safest bet to take it home for a second time, but this is certainly a market where you can find a bit more value and there are two players that really stand out with some bigger prices. 
---
Baker Mayfield
The Browns and Mayfield have every chance to bounce back from a disappointing season last time out. They have arguably the deepest offensive roster in the league with talent all over the field, as well as a much improved offensive line. The narrative argument would be strong for Mayfield if he was to go out and have a big season. The former number one pick finally fulfilling his promise would be a dream for those covering the league and that is important. And most of all, Mayfield has the talent to be an MVP. There is a reason Cleveland took him with the first pick in the 2018 draft and at a huge 40/1 he has all the makings of an MVP in 2020. 
---
Matthew Stafford
Another former number one overall pick, Stafford is a huge 50/1 for the award. While Mayfield is preferred, Stafford also has a lot of what we are looking for when trying to identify an MVP. If Detroit are going to make any noise this season then it is going to be down to the offence. With Golladay, Jones, Hockensen and a pair of very good running backs to throw to, Stafford has some excellent weapons. He has shown before he can put up huge numbers and he could do so once again. The award often goes to players from playoff teams, and this could be what lets the Lions quarterback down, but if he can lead Detroit to a playoff spot then don't be surprised to see his name among the favourites for the award at the end of the regular season. 
---
---
Offensive player of the year
Often the award that is given to the best offensive player that isn't a quarterback, this is an award that is a lot more open. Christian McCaffrey was perhaps unlucky not to receive this in 2019 but at 11/1 he is a very nice looking prospect for 2020. The Panthers offence should run through him once again and with Teddy Bridgewater at quarterback he should be in line to pick up at least as much work, if not more than in 2019. He converted that into 2392 total yards and 19 touchdowns and a repeat of that – something he is very capable of – would see him in line to be named offensive player of the year. The other contenders are Michael Thomas, Patrick Mahomes and Saquon Barkley but with the almost guaranteed workload McCaffrey will receive, he is great value. 
---
Defensive player of the year
Aaron Donald is once again favourite but it is two young pass rushers that really catch the eye here. Both part of fantastic defences, Nick Bosa of the 49ers and T.J. Watt of the Steelers have an excellent chance to put up the sort of numbers that are needed to win an award like this. Stephon Gilmore won a year ago but this often gets handed to players that rush the passer as the sack numbers stand out. Watt has 27.5 sacks in the past two seasons and could improve further in 2020. If he can take home the award he would follow in the footsteps of brother J.J. Watt who is a three time winner. Bosa, whose brother Joey is also a contender, was Defensive Rookie of the Year last season and could be set for another big jump in 2020. Of the two, Watt would be the preferred pick, but Bosa also offers excellent value. 
---
Rookies of the year
One the offensive side of the ball it is wide open. Joe Burrow is the rightful favourite and would be the pick. He has a very good offence to work with, but at such a short price it is a market I am avoiding.
On the defensive side there is one player that really stands out though. That is the Los Angeles Chargers linebacker Kenneth Murray. He was one of my favourite players in the draft and he couldn't have landed in a much better spot. They traded up to go up and get him and he should slide right into the starting role in what is an already superb defence. Murray is the sort of defender that is going to show up all over the field. Like when Darius Leonard won in 2018, Murray can put up eye catching tackle numbers while getting to the quarterback often. In that defence he will be given a bit of a free reign to get after the ball. 17.00 feels far too big for such a talented player in a very good defence. Back him to follow his new teammate Joey Bosa in taking home this award. 
---
---
Staking plan
---
Fill In The Form Below To Receive Our News & Tips For FREE!