September 22, 2020, Tuesday
Falcons sign Todd Gurley from the Rams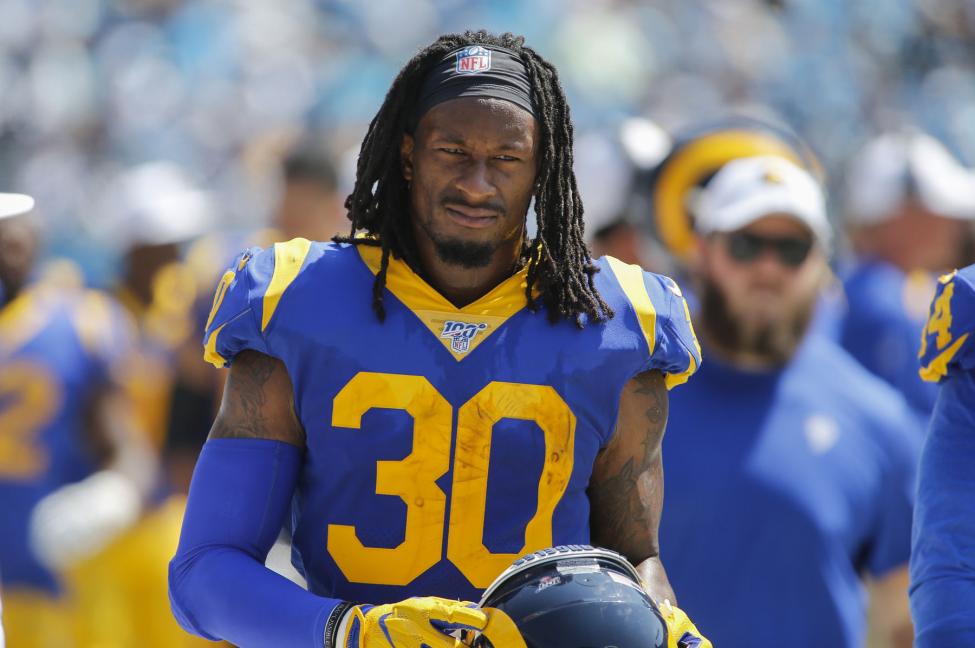 The Atlanta Falcons signed running back Todd Gurley to a one year contract worth $6 million on Friday according to Kevin Patra of nfl.com. Gurley had spent his first five National Football League seasons in the Rams organization. He was with the St. Louis Rams in 2015 and then the Los Angeles Rams from 2016 to 2019.
In 2019, Gurley played in 15 games. He had 223 rushes for 857 yards and 12 touchdowns. Gurley also had 31 catches or 207 yards and two touchdowns.
Gurley, who had issues with his knee and thigh in 2019, saw his overall statistics drop this past season. He had a career low in rushing yards, yards per reception (6.7) and receiving yards per game (13.8).
It was also clear that Gurley was no longer one of the elite running backs in the NFL. By week eight, Gurley only had 355 rushing yards. That placed him 29th in the NFL for that category. Only a year earlier, Gurley led the NFL with 800 rushing yards after the first eight games of the regular season.
The Falcons will be looking for Gurley to repeat his overall production in 2015, 2017 and 2018 when he went to the Pro Bowl on each occasion. In 2017, Gurley led the NFL in rushing touchdowns with 13 and in 2018, he led the NFL in rushing touchdowns with 17.
Do not be surprised if the Rams look to upgrade their running back position heading into 2020. At this time they have Malcolm Brown number one on their depth chart. Brown only has 769 career rushing yards with the Rams over five seasons, mostly in a backup role. In averaging 3.7 yards per carry, Brown seems better suited as a reserve.
Gurley meanwhile moves to number one on the Falcons depth chart at running back. Atlanta announced a week ago that they had released Devonta Freeman.
It should also be noted that the Rams are also paying Gurley this season. He will be making $5 million from Los Angeles, who needed to pay the veteran running back more income for a bonus he was still owed.