DeShaun Watson suspension extended from six to 11 games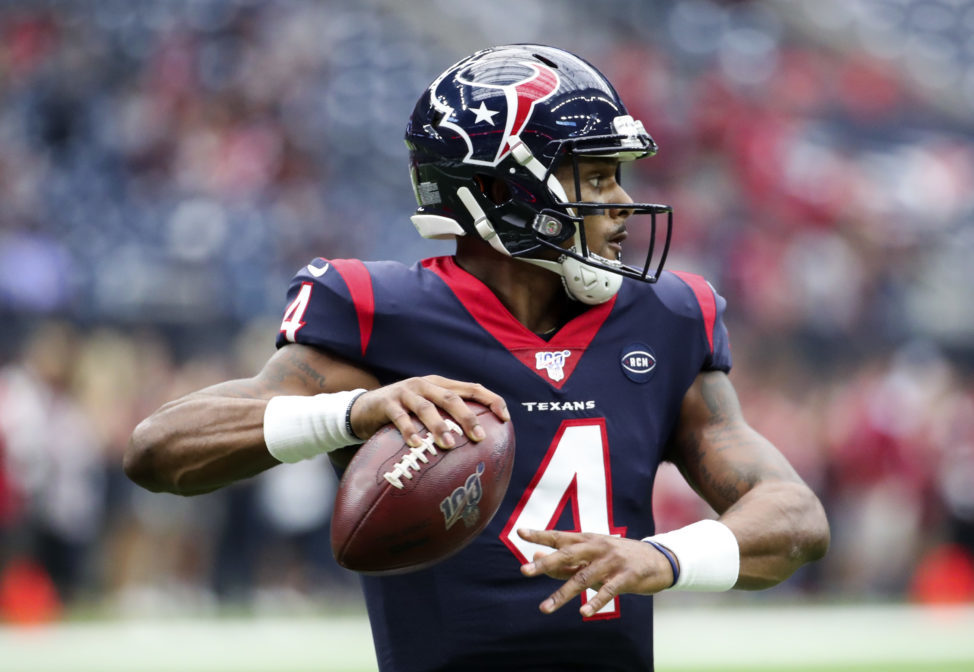 According to the Associated Press on Thursday, the Deshaun Watson suspension has been extended from six to 11 games. The new Cleveland Browns quarterback initially was to serve a six game suspension for allegations of sexually assaulting and harassing 24 women during massage therapy appointments in the Houston region in 2020 and 2021. In addition to the 11 game suspension, Watson was fined $5 million, of which the money will go to charity.
The National Football League appealed a six-game suspension that was initially handed out by disciplinary officer Sue Robinson. Watson was reportedly willing to sit out eight games after the NFL announced their appeal. The NFL meanwhile was initially hoping Robinson would hand out a one-year suspension at the very least.
---
---
Watson will be quarterbacking against the Texans, his old NFL team, on December 4 in his Browns regular season debut. While with the Texans over four seasons, Watson completed 1186 passes in 1748 attempts for 14 539 yards, 33 touchdowns and seven interceptions. On the ground, he has 307 rushes for 1677 yards and 17 touchdowns. Watson was selected to the Pro Bowl for three straight seasons from 2018 to 2020, Watson's 4283 passing yards led the NFL in 2020. In 2021, Watson was ruled out of every Texans game for a non-injury/personal matter.
In Watson's absence, Jacoby Brissett was signed by the Browns. Brissett has six seasons of National Football League experience with New England, Indianapolis and Miami. Last season with the Dolphins, Brissett completed 141 passes in 225 attempts with five touchdowns and four interceptions. He also had 19 rushes for 70 yards and another major score.
---
 Fill In The Form Below To Receive Our NFL News Straight To Your Email For FREE!