Six highest paid players in the NBA for 2019-20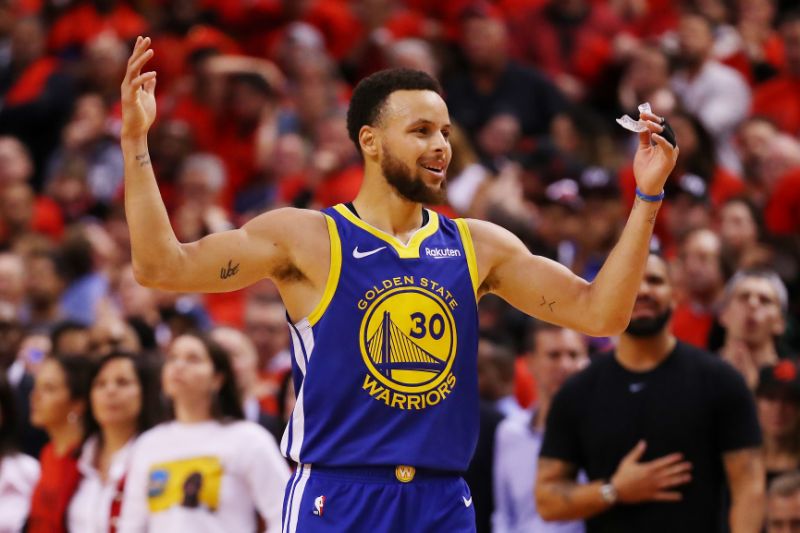 The National Basketball Association is in a period of hiatus because of coronavirus. However, the majority of professional basketball players in the NBA are not struggling financially. The minimum salary is $898, 310 according to Luke Adams of Hoops Rumors. Here are the six highest-paid players in the NBA this season.
4) John Wall–Washington Wizards–The point guard from Raleigh, North Carolina, only played 32 games for the Wizards in 2018-19 because of a left heel injury. The surgery did not go well as Wall had an infection from the incision. After that, Wall fell in his home and tore his Achilles tendon. Despite the injuries, Wall is getting paid extremely well. He is making $38,199,000 this season.
4) Kevin Durant–Brooklyn Nets–Just like Wall, Brooklyn Nets forward Kevin Durant is making $38,199,000 this season and has not played one minute of action on a NBA court in 2019-20. The native of Washington, D.C. also suffered an Achilles tendon injury. However Durant's ailment came during Game 5 of the 2019 NBA Finals while he was with the Golden State Warriors.
4) James Harden–Houston Rockets–Simply known as "The Beard", Harden has had a masterful season with the Rockets in 2019-20. The native of Los Angeles is averaging 34.4 points per game. Harden, who is also making $38,199,000 this season, has led the NBA in scoring in each of the last three seasons. The Rockets are currently tied for fifth place in the Western Conference. Both teams are at 40 wins and 24 losses.
2) Russell Westbrook–Houston Rockets–Many might think that Harden is the highest paid player on the Rockets. Wrong. Harden's teammate Russell Westbrook of Long Beach, California, actually makes $38,506,482. The nine-time all-star point guard is in his first season with the Rockets after 11 seasons with Oklahoma City. Westbrook is averaging 27.5 points per game, with eight rebounds per game and seven assists per game.
2) Chris Paul–Oklahoma City Thunder–At 35 years of age, Chris Paul of Winston-Salem, North Carolina continues to play basketball at a high level. In fact, he was traded for Westbrook in a blockbuster trade on July 16, 2019. Just like Westbrook, Paul is making $38,506,482. This season, Paul is averaging 20 points per game, 7.7 assists per game, and 5.6 rebounds per game. Oh, and he was also an all-star for a 10th time.
1) Stephen Curry–Golden State Warriors–There is no doubt this was not the year that Stephen Curry and the Golden State Warriors were expecting. On October 30, Curry broke his hand against the Phoenix Suns and would be out for the next four months. Curry just returned right before the coronavirus outbreak. Despite the Warriors having the worst record in the NBA (15 wins and 50 losses), Curry is earning the highest paid NBA player this season at $40,231,758.