Heat shooting guard Tyler Herro named 2022 NBA Sixth Man of the Year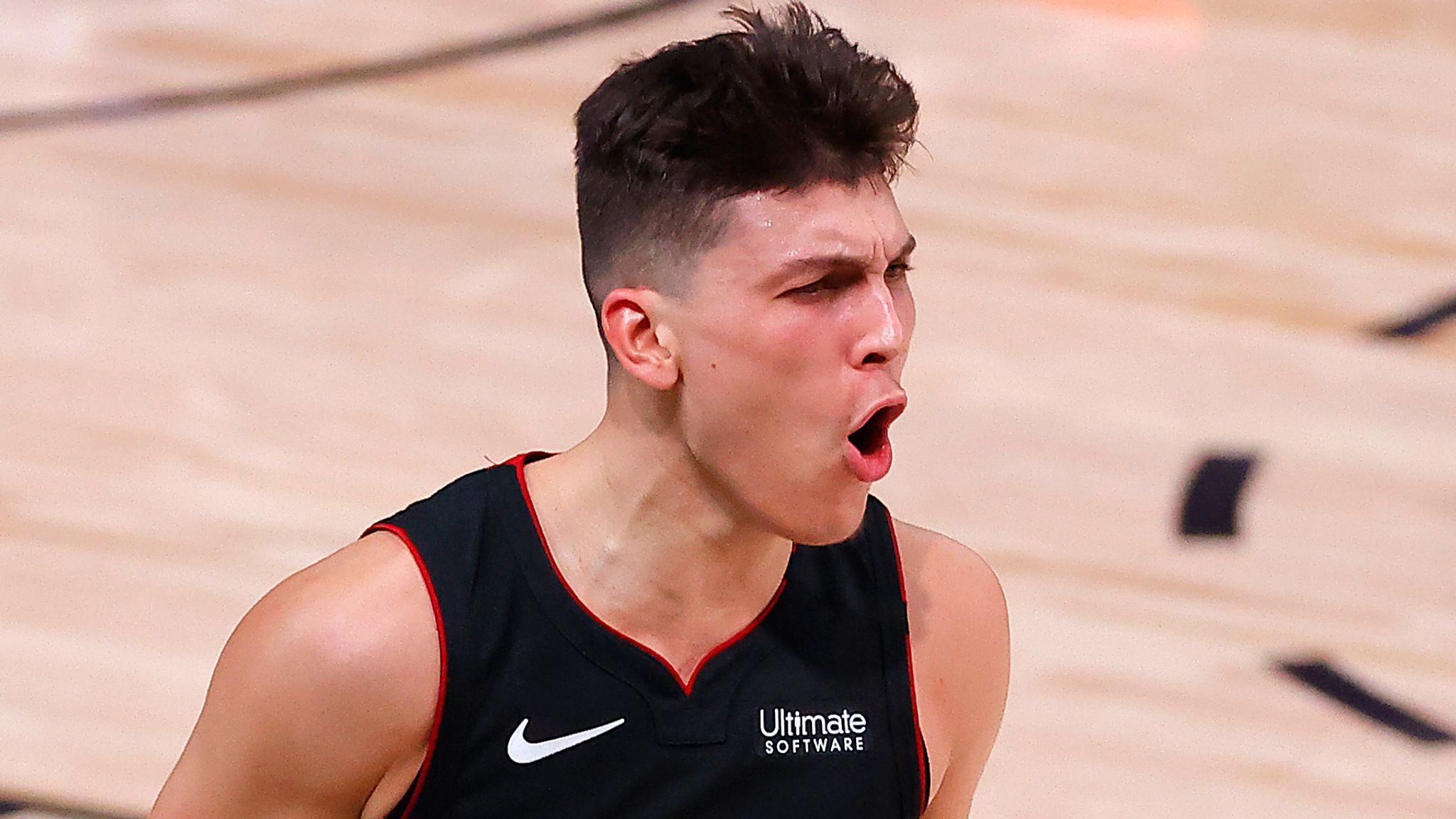 Tyler Herro of the Miami Heat has been named the 2021-22 National Basketball Association sixth man of the year winner according to Dave McMenamin of ESPN. In the voting, it was simply not even close as Herro received 96 of 100 first place votes.
Herro played 66 games for the Heat in 2021-22, and regularly came off the bench asa he only started 10 games. He averaged 20.7 points per game, five rebounds per game, four assists per game, a field goal percentage of .447, three-point percentage of .399, and a free-throw percentage of .868.
Herro's best game this season came on April 5 in a 144-115 Miami win over the Charlotte Hornets. Herro had a team-high 35 points. He made 11 of 18 field goals, six of 10 three-pointers, all seven free throws, six rebounds, three assists, and one steal in 33 minutes and 53 seconds of action. Herro was also excellent defensively in the contest as he was a +35. Interestingly even though Herro was coming off the bench in this game, he was second on the team in minutes, only behind Jimmy Butler at 35 minutes and 44 seconds.
---
---
Herro has also made an impact in the second round of the 2022 NBA playoffs too. In game one of the 2022 Eastern Conference semifinals on Monday, Herro had a team-high 25 points in a 106-92 Miami win.
The fact that there is even a NBA Sixth Man of the Year Award could be considered as questionable. Why should a player coming off the bench be rewarded over a player who is good enough to be a starter?
Herro is the fourth player to win a NBA award since the postseason began. Scottie Barnes of the Toronto Raptors won the NBA rookie of the year, Ja Morant of the Memphis Grizzlies was named the NBA most improved player, and Marcus Smart of the Boston Celtics was named the NBA best defensive player. 
---
Fill In The Form Below To Receive Our NBA News Straight To Your Email For FREE!