Grizzlies stay alive in NBA Playoffs with dominant win over the Warriors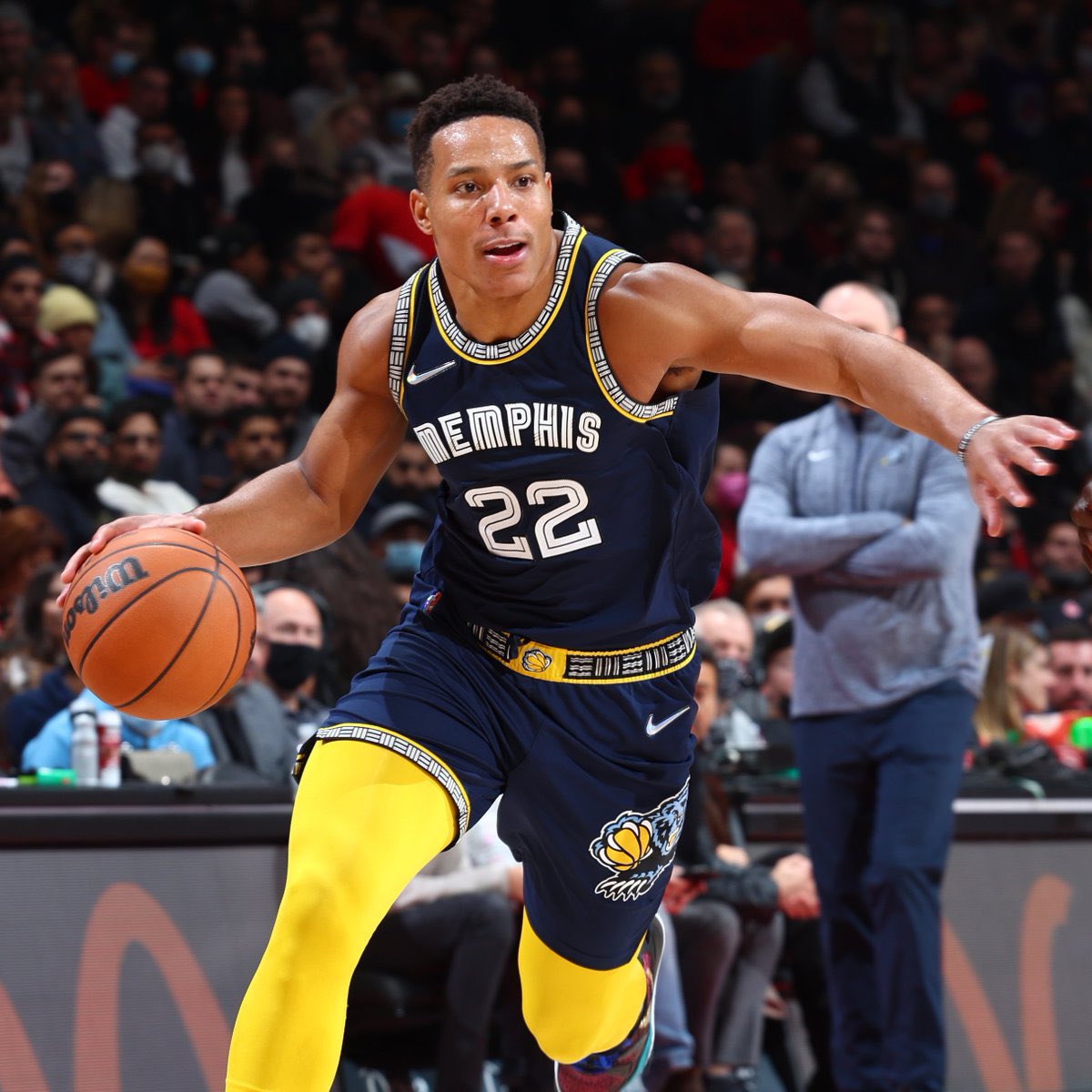 No Ja Morant. No problem. After nearly stunning the Golden State Warriors in game four of their Western Conference semifinal series before losing 101-98 on Monday, the Grizzlies came through with a dominant 134-95 win over the Warriors on Wednesday in game five of their best out of seven series. With the win, Memphis stayed alive in their series with the Warriors, but still trail three games to two.
Three Grizzlies led Memphis with 21 points each. They were guard Desmond Bane of Richmond, Indiana, power forward Jaren Jackson of Plainfield, New Jersey, and point guard Tyus Jones of Burnsville, Minnesota. Four more Grizzlies reached double digits in scoring. Canadians Dillon Brooks of Mississauga, Ontario and Brandon Clarke of Vancouver, British Columbia had 12 and 11 points respectively. Meanwhile, Ziaire Williams of Lancaster, California had 11 points, and De'Anthony Melton of North Hollywood, California had 10 points. Meanwhile, the Warriors' leader in rebounding was Steven Adams of Rotorua, New Zealand, who had 13 boards.
Memphis's depth was a major reason for their win. The Grizzlies' bench outscored the Warriors' bench 52-35.
---
---
We also saw terrible performances from four Warriors. Klay Thompson was a -45, Stephen Curry was a -37, Jordan Poole was a -34, and Draymond Green was a -32. Thompson's plus/minus of -45 tied for the worst plus/minus by any NBA player in last 25 years in the playoffs. As a team, Golden State made 22 turnovers, while Memphis only made nine.
Memphis once actually had a 55 point lead. Only the Denver Nuggets at 58 points, has had a larger lead in a single NBA playoff game according to ESPN. What was stunning in the Grizzlies's win, was just how dominant they were. Memphis had a 77-50 lead at the half, and extended their lead to 119-67 after three quarters. Their 77 points in the first half were the most they have ever scored in one half in their postseason history. Game six is Friday.
---
Fill In The Form Below To Receive Our NBA News Straight To Your Email For FREE!