Dallas Mavericks stay alive in the 2022 NBA Playoffs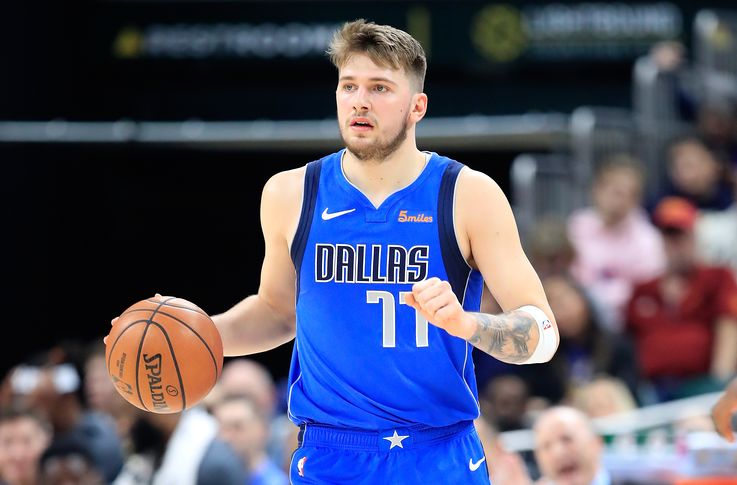 The Dallas Mavericks remained alive in the National Basketball Association playoffs on Thursday. The Mavericks beat the Phoenix Suns 113-86 in game six of their Western Conference semifinal series to tie their series at three games apiece. Luka Doncic of Ljubljana, Slovenia led the Dallas attack with a double-double as he notched 33 points and 11 rebounds.
Doncic was one of four Mavericks to reach double digits in points in game six. Reggie Bullock had 19 points. Jalen Brunson had 18 points, and while coming off the bench, Spencer Dinwiddie had 15 points.
The Mavericks beat the number one seed in the NBA playoffs in every quarter of game six. Dallas outscored Phoenix 28-25 in the first quarter, 32-20 in the second quarter, 34-27 in the third quarter, and 19-14 in the fourth quarter. The fact that the Suns only had 14 fourth quarter points when they averaged 114.8 points per game was extremely stunning.
---
---
Doncic meanwhile has now averaged 39 points per game in games where he has played when the Mavericks have faced elimination. According to ESPN, that is the most points ever for a player in the NBA playoffs who have played a minimum of three elimination postseason games. Second on the list is LeBron James of Akron, Ohio, and Alex Groza of Martins Ferry, Ohio, who have 33.5 points each.
In another remarkable statistic according to ESPN, Doncic set a Mavericks postseason record for most postseason games with a minimum of 30 points, 10 rebounds and five assists. In addition to his double-double, Doncic had eight assists. Doncic has now accomplished the feat five times, to break the record previously set by Dirk Nowitzki who did it four times. One must realize that Doncic has only played 22 playoff games. while Nowitzki has played 145 games.
---
Fill In The Form Below To Receive Our NBA News Straight To Your Email For FREE!