December 1, 2021, Wednesday
Verstappen in control of F1 championship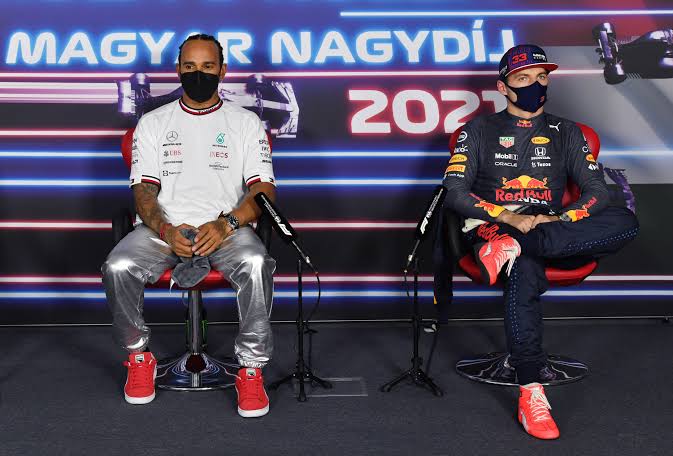 After securing a century of Formula 1 wins at Sochi, Lewis Hamilton said it will be "tough" to beat Max Verstappen to the 2021 F1 championship.
Hamilton regained the lead of the drivers' championship following his win at Sochi but the biggest talking point was Verstappen's second placed finish.
Starting at 20th on the grid, the Red Bull driver fought his way through the field and while Hamilton was able to benefit off Norris' mistake to claim the victory, Verstappen found himself with an unlikely podium finish.
The gap in the drivers' standings is only two points but Hamilton and Mercedes are expected to need a new power unit with only seven races left of the season.
---
---
When asked after the Russian Grand Prix about Mercedes' power units, Team Principal Toto Wolff was cagey in response.
"At the moment we are reassessing the performance of the power units because we have question marks, and therefore haven't decided which engines would go back into the pool," he said.
Despite not revealing if Hamilton will require another power unit it is unlikely he can last till the last race of the year. The Englishman would then be at risk of facing a penalty if the Silver Arrows find it necessary to take on a new unit.
Knowing Verstappen was able to convert his back of the grid start to a second placed finish and 18 points, the championship favours the Dutch driver.
It will be interesting to see what Mercedes decide to do as we head into the pointy end of the season.
---
Fill In The Form To Get Our F1 News Straight To Your Email For FREE!