October 17, 2019, Thursday
Perth SuperNight Preview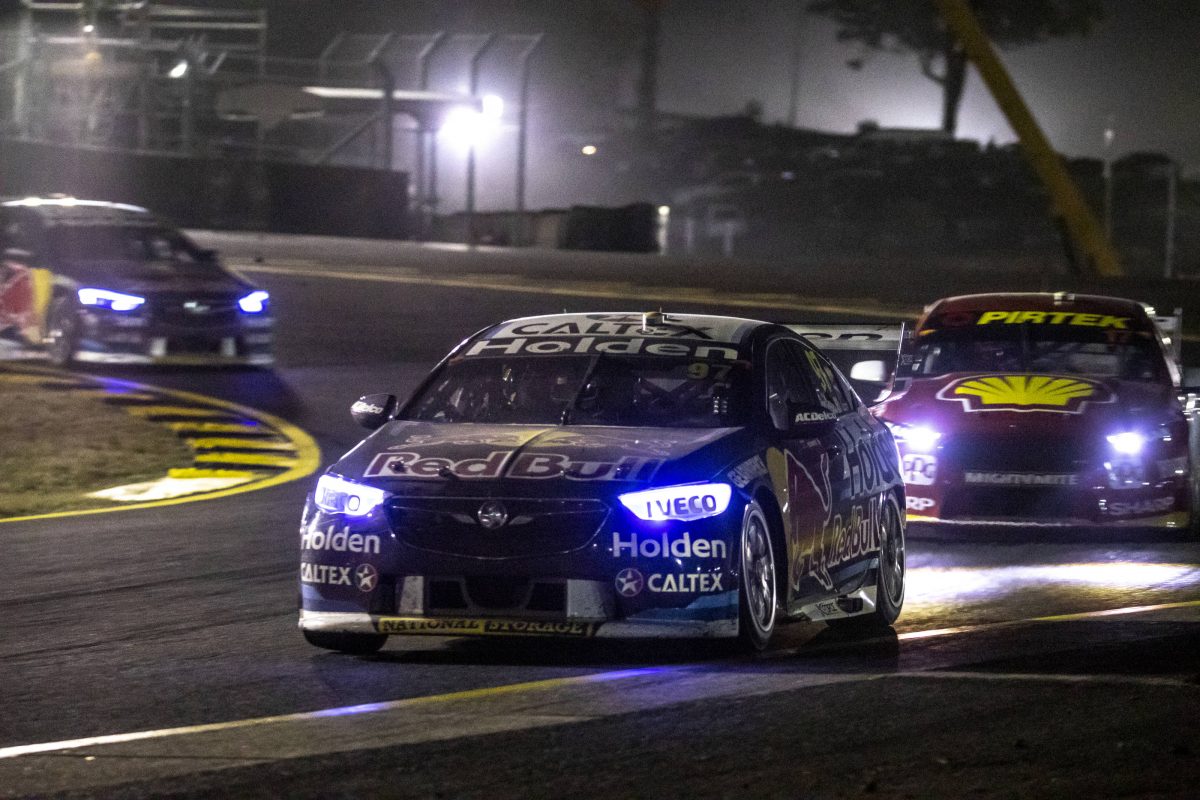 Barbagallo Wanneroo Raceway has become just the fourth venue to host a night race in the Virgin Australian Supercars, as the series has returned to Western Australia for the fifth round of the 2019 Championship.
---
Supercars co-driver Alex Rullo, who has teamed up with Simona de Silvestro for the endurance races, tested the newly resurfaced track under lights earlier this week, before the first Practice session on Thursday.  
Forty-one light towers and five stadium-type floodlights have been put in place around the 2.42 kilometre track for the event.
Supercars Media boss Nathan Prendergast told Supercars.com he was confident the lights are satisfactory.
"The intent is not to light it up like a stadium but to give the fans a feel of a glow of the brakes and the flames from the exhaust but to also make it a fantastic television product," he said.
---
---
Over the 2018/19 summer, the circuit was completely resurfaced for the first time since 2004. Holden driver Shane van Gisbergen told Supercars.com he has estimated lap times could be significantly faster than in previous years.
"The track could be three to four seconds faster and super grippy, maybe even faster than that because we'll be racing at night, and hopefully more a track where you can drive flatout," he said.
Retired driver Jason Bright recorded the fastest lap of a race at Barbagallo in 2019. He completed the lap in 55.9440 seconds.
David Reynolds, who will start his 300th Supercars race on Saturday, told Supercars.com many drivers have welcomed the different format of the race.
"New surface, night race. The new surface gets me excited the most because traditionally that's been a terrible track for grip, feel and tyre (degradation), which creates some really good races but as a driver you hate driving on it," he said.
Like much of the season, the pressure is expected to be on the six Ford Mustangs, who have been forced to make aerodynamic changes since the last round in Phillip Island. The changes related to the Mustangs' rear wing endplates and undertray, which were found to be contributing to an aero advantage. For the sake of parity, Supercars ordered the two Ford teams to make the changes under the Racing Entitlements Contract and Rule A1.4 in the Supercars Operation Manual.
---
---
Red Bull Racing has announced it will implement pit changes after a disastrous Phillip Island, where a loose wheel fell off Whincup's car during Race 9, and the pace of both cars was significantly slower than their rivals.
Team Manager Mark Dutton told Speedcafe.com the team had an extra-long debrief after the event.
"It's always about trying to understand why we couldn't get the car to perform at the level that we should've been able to," he said.
"But definitely we think we've found some of the reasons, or things we would've done different (at Phillip Island).
"We went on long about obviously the weekend, but then we also had spent a fair bit of time talking towards Perth," Dutton said.
Meanwhile, former Red Bull Racing driver Craig Lowndes said he thinks the team is struggling more than they have admitted.
"I feel the team is still really struggling to get their heads around the change to the linear spring from the dual or combination spring, it's proven to be more of a headache than what they expected," he wrote in a column on redbull.com.
---
---
Overall, Ford has won nine out of ten of this year's races – seven of which were won by DJR Team Penske's Scott McLaughlin, and one each by McLaughlin's teammate Fabian Coulthard, Tickford Racing's Chaz Mostert and Red Bull Racing's Shane van Gisbergen.
McLaughlin has won the last four races at Barbagallo, including Race 12 in 2018 after starting from 19th. Holden's Jamie Whincup has won the most Pole Positions in the west with eight in total, however they were all prior to 2014. Ford has won eight of the last nine Pole Positions, which were spread between Mostert, Coulthard, McLaughlin, Mark Winterbottom and Cameron Waters.
Veteran driver Rick Kelly has a perfect record at Barbagallo Raceway, where he has finished every one of the 44 races he has started.
Safety Cars have not played a significant role at the circuit recently with just two in the last 12 races, however, the night format and resurfacing of the track has potential to bring out the Safety Car at a moment's notice.  
Former full-time driver Tim Blanchard will return to the grid this weekend as a wildcard. Set to drive a Brad Jones Racing entry, Blanchard's car will be covered in livery made famous by Formula 1 team Mercedes.
---
---
Some of the cars will also sport different looks, with all six Mustangs set to sport glow-in-the-dark badges, while the famous Holden lion mascot has been painted on the side of Nick Percat's car.  
Three Practice sessions will take place on the weekend – including one at night and two during the day. Elimination-style Qualifying sessions will be held on Friday and Saturday afternoons, ahead of a 50- lap race (Friday) and an 83-lap race (Saturday).