October 6, 2022, Thursday
Top buy: To'o shapes as ripe 2024 target after Panthers delay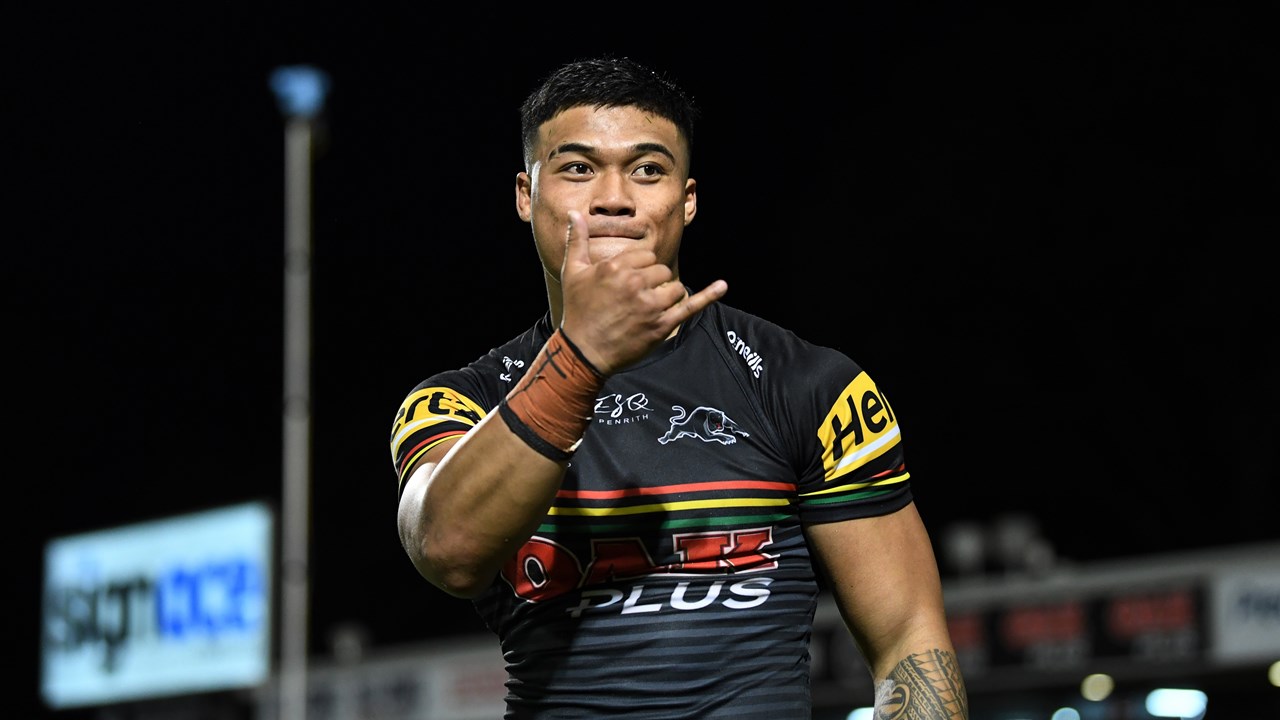 Delayed contract talks will see star Penrith winger Brian To'o hit the open NRL market in November, with rival clubs free to talk to the Blues tryscorer in a bid to lure him away from the Panthers from 2024 onward.
---
Finals, the World Cup, and a wedding have all jammed up early Penrith talks.
The deluge of "things" To'o is facing between now and November means he's put away the phone and short-stopped all Panthers discussions surrounding a new extension; a move that means all sixteen other NRL clubs will be free to table their offers for the proven 24-year-old superstar from November 1. And, The Sporting Base understands, nearly all sixteen will weigh in.
There would be little surprise if To'o had simply re-upped his Panthers deal by the time 2023 rolled around, but money will play a factor. The State of Origin winger is currently on less than $400,000 a season, and Penrith is hesitant to blow their cap out of the water with an upgrade.
To'o is, however, would be one of the most prized signings in the game for other teams and as such could find himself inundated with a host of big money offers akin to the deal that lured Josh Addo-Carr to the Bulldogs just last year.
The Sporting Base expects deals closer to $600,000 to $700,000 to land on his agent's desk.
---
---
There are several clubs already licking their lips at the possibility, including the Parramatta Eels, Gold Coast Titans, and Brisbane Broncos. Most clubs have gaps opening in their roster on the flanks heading into 2024, with the Sea Eagles facing the biggest losses—both Reuben Garrick and Jason Saab are signed up to 2023 right now.
The Redcliffe Dolphins would also be mighty interested in To'o.
The Sporting Base hasn't heard anything in terms of official moves yet, however.
And, of course, To'o is simply the kind of player you make room for, no matter who's on your list. Expect a feeding frenzy (and a big payday for To'o) if he doesn't simply stack more years on his Panthers package.
---
---
For the Samoan international, it's all exciting—and he has faith it will work out. "I haven't had to think about it before or be in a situation where I've had to test the market," To'o told the Telegraph.
"Whatever happens, I'm sure myself, my team, my family will decide from there. I'm trying not to think about it too much, I know November 1 is coming but I'm leaving it up to my manager to deal with it until the season is over and when it's time to talk about it, I'll start looking into it. I think it might have to wait until after everything, the World Cup, the wedding.
"It's exciting but I want to focus on the task at hand before anything else."
To'o is far from the only star Panther free to talk to other NRL clubs from November. Scott Sorensen, Liam Martin, Stephen Crichton, Spencer Leniu, and Charlie Staines will all be available.
---
Fill In The Form To Get Our NRL News Straight To Your Email For FREE!