Pacers fire head coach Nate Bjorkgren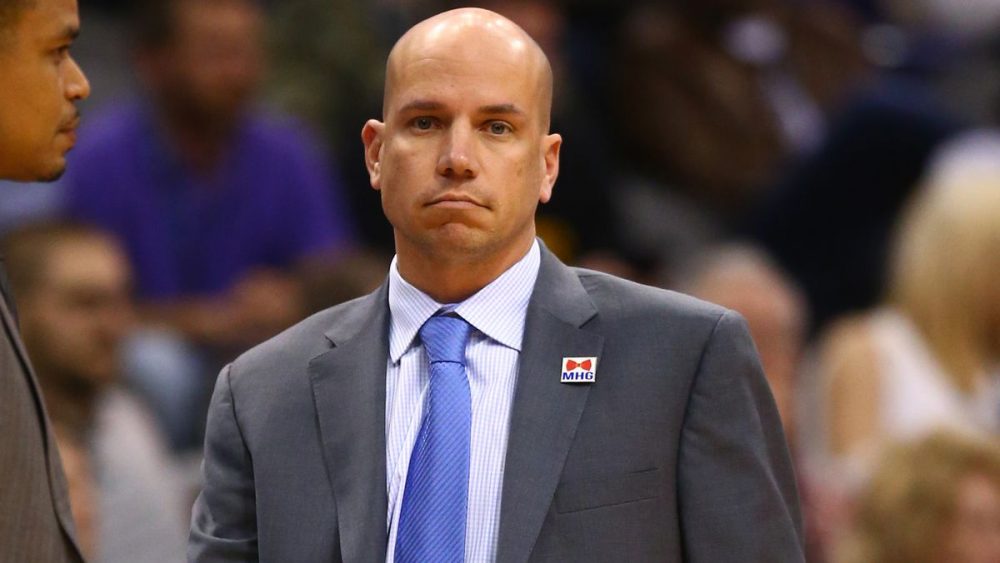 According to the Associated Press on Wednesday, the Indiana Pacers have fired head coach Nate Bjorkgren of Storm Lake, Iowa. Bjorkgren was only with the Pacers for a single season, and it did not go very well at all. Despite being in second place in the Central Division, the Pacers were four games below the .500 mark at 34 wins and 38 losses.
Indiana regressed in the NBA standings from a year before. In 2019–20, the Pacers also finished in second place, but had a much better regular reason record of 45 wins and 28 losses. The reason why the Pacers fired Nate McMillan is because Indiana underachieved in the postseason, as they were swept in four games by the Miami Heat in the Eastern Conference quarterfinals. With Bjorkgren at the helm, Indiana failed to make the playoffs this season.
McMillan meanwhile has done wonders in Atlanta this season after being named interim head coach midway through the year. The Hawks had a record of 27 wins and 11 losses for an outstanding winning percentage of .711. Then in the 2021 NBA Playoffs, Atlanta knocked out the New York Knicks in five games in the opening round, and are even with the Philadelphia 76ers at a game apiece in the second round.
---
---
It will now be interesting to see where Bjorkgren ends up. Do not be surprised if he returns to the Toronto Raptors, where he was an assistant coach from 2018 to 2020. While working directly with Raptors head coach Nick Nurse in 2019, the Raptors won the NBA Finals.
A favourite candidate to be the next Pacers head coach is Terry Stotts, who was recently fired by the Portland Trail Blazers. Stotts has an Indiana connection as he went to Bloomington North High School.
---
Fill In The Form Below To Receive Our NBA News Straight To Your Email For FREE!