New Orleans Pelicans fire head coach Stan Van Gundy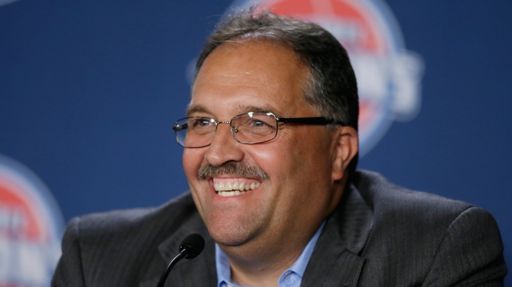 The New Orleans Pelicans experiment with Stan Van Gundy of Indio, California as their head coach only lasted one season. On Thursday, the Pelicans fired Van Gundy after New Orleans was unable to meet expectations this year with one of the game's young superstars leading the way, in Zion Williamson.
According to Jake Fischer of Bleacher Report, a reason for the firing came down to Van Gundy's communication style. He reportedly had a challenging time connecting with the Pelicans' younger players and staff members.
There was also an issue regarding the Pelicans' direction. While Van Gundy tended to play veteran players, management wanted him to play younger players more.
The Pelicans were the fourth team that Van Gundy was the head coach for in the NBA. He was with the Miami Heat from 2003 to 2006, the Orlando Magic from 2007 to 2012, and the Detroit Pistons from 2014 to 2018. Van Gundy was originally hired as the Pelicans head coach on October 22, but the Pelicans only had a record of 31 wins and 41 losses. Van Gundy's winning percentage of .431 was his lowest as a head coach over his 13 seasons in the NBA, and it was the first time he was in double digits below the .500 mark.
---
---
The Pelicans did show minor improvement from 2019-20. Last season they had a record of 30 wins and 42 losses for a winning percentage of .417, but it was not good enough to keep his job.
It will now be interesting if Stan Van Gundy returns to the broadcast booth. Stan's brother Jeff has been the lead NBA analyst for ABC and ESPN in the United States since 2007.
---
Fill In The Form Below To Receive Our NBA News Straight To Your Email For FREE!