Luka Doncic records an historic triple-double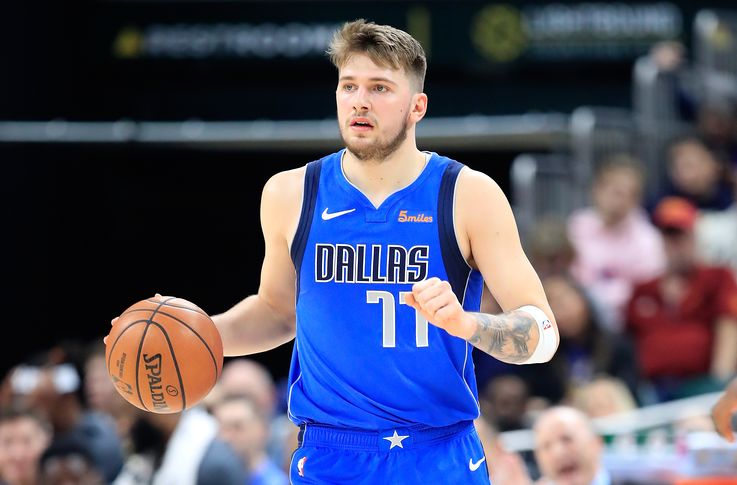 Luka Doncic of Ljubljana, Slovenia had a triple-double for the ages this past Saturday night for the Dallas Mavericks. Doncic had 31 points, 20 assists, and 12 rebounds as the Mavericks beat the Washington Wizards 125-124 at the American Airlines Center in Dallas, TX. In the process, Doncic became the fourth player in NBA history to record a triple-double with 30 or more points, and 20 or more assists, according to ESPN. 
The other three to accomplish this historic accomplishment were Oscar Robertson of Charlotte, Tennessee, Magic Johnson of Lansing, Michigan, and Russell Westbrook of Long Beach, California. Interestingly, Westbrook is currently on the Wizards team that Doncic and the Mavericks beat by a single point on Saturday.
---
---
Robertson had 32 points, 20 assists, and 15 rebounds on December 11, 1961, for the Cincinnati Royals in a 133-117 win over the Chicago Packers. Johnson had 32 points, 20 assists, and 11 rebounds on November 28, 1988, for the Los Angeles Lakers in a 109-104 win over the Philadelphia 76ers. Westbrook had 35 points, 21 assists, and 14 rebounds on March 29 in a 132-124 Wizards win over the Indiana Pacers. In recording the triple-double less than two months ago, Westbrook became the Wizards all-time leader in triple-doubles, and became the first player ever with a 35-point, 20-assist triple-double. Doncic is the Mavericks all-time leader in triple-doubles with 35.
Doncic meanwhile is averaging 28.6 points per game, 8.9 assists per game, and eight rebounds per game this season. The 8.9 assists per game is a career-high.
The Mavericks then played their second game of a back-to-back on Sunday, and lost 111-99 to the Sacramento Kings. Dallas is currently sixth in the Western Conference at 36 wins and 28 losses.
---
Fill In The Form Below To Receive Our NBA News Straight To Your Email For FREE!