Lakers acquire Wizards forward Rui Hachimura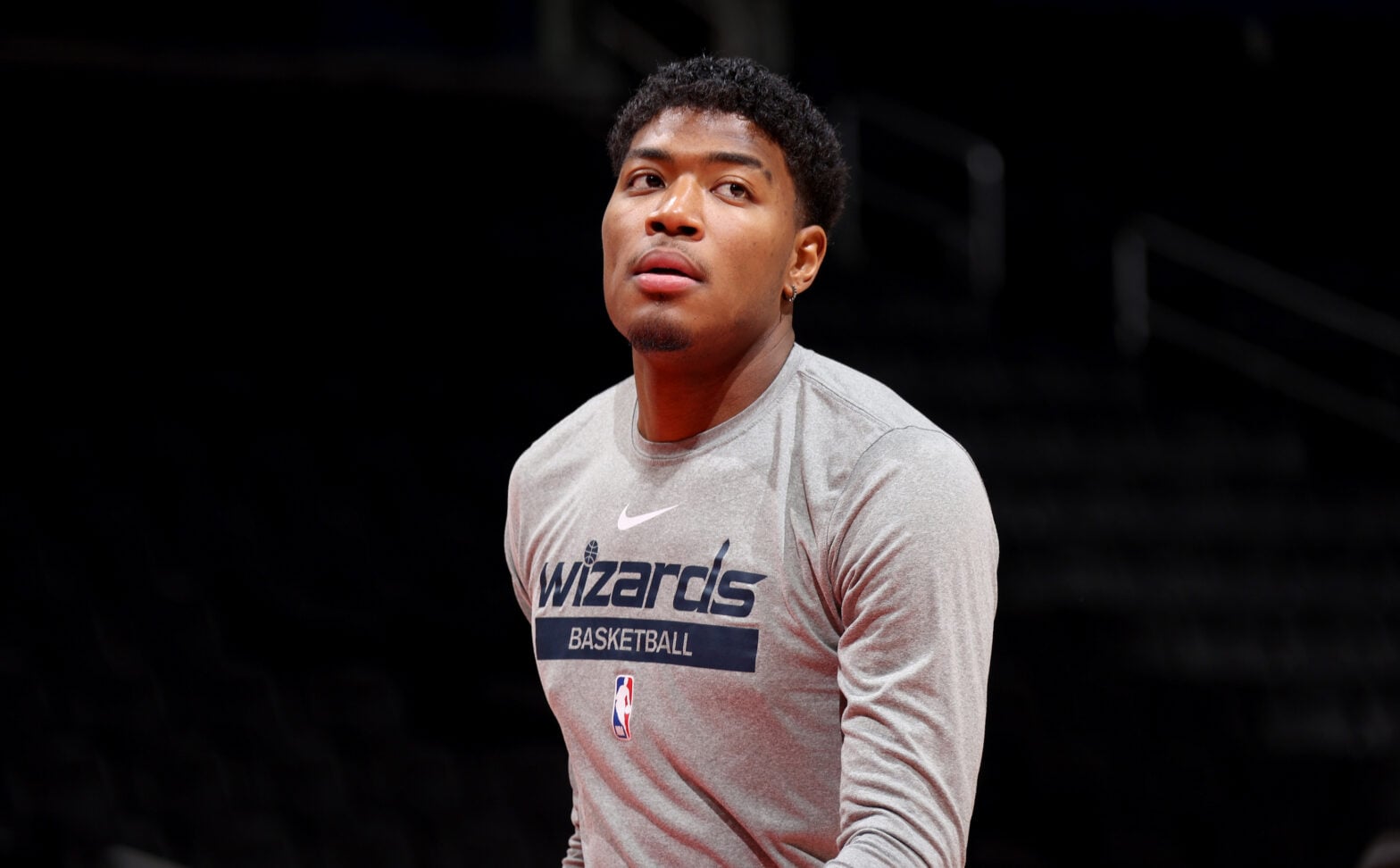 The Los Angeles Lakers have agreed to send Kendrick Nunn, a 2023 2nd round pick (from Chicago), their own 2029 2nd round pick and the less favourable of the Wizards' and Lakers' 2028 second-round picks to the Washington Wizards in exchange for Rui Hachimura, per Adrian Wojnarowski of ESPN.
---
Hachimura grew increasingly disgruntled in Washington after failing to come to an agreement on a contract extension preseason before his role in the team began diminishing.
The 24-year-old dropped 30 points in Washington's 138-118 win over Orlando on Sunday – tying his career-high.
It was his postgame comments, however, that caught league-wide attention.
"No comment," Hachimura responded to reporters when asked whether he had requested a trade out of Washington.
"I just want to be somewhere that wants me as a basketball player … I just want to be somewhere that believes in me and I can be myself. That's my goal."
Los Angeles acquire Hachimura – who can be a restricted free agent this offseason – with the intention of extending him.
The Japanese-native has averaged 13.0 ppg and 4.3 rpg on .558 TS% in 30 games this season.
---
---
At 6-8 and 230 lb, Hachimura offers the Lakers a bigger body to plug in alongside the likes of LeBron James and Anthony Davis and alleviates some concerns surrounding LA's guard-heavy roster.
Hachimura's three-point shooting and ability to create off the bounce will be the areas of his game that head coach Darvin Ham will look to tap into.
Hachimura has shot 41.3 per cent on catch-and-shoot threes over the past two seasons.
His shooting numbers have been down this season after he shot 44.7 per cent on 2.9 threes per game last season, however, players' shot qualities typically improve when playing alongside James and Davis.
The Lakers will be banking on Hachimura making improvements as a passer, defender, and finisher in a new system.
Nunn, on the other hand, has struggled for much of the season after missing all of last season through injury.
The 27-year-old has averaged 6.7 ppg in 39 games this season and has spent portions of the season out of LA's rotation.
LA will kick off a back-to-back against the Clippers and Spurs at home tomorrow before beginning a five-game road trip in Boston on Sunday.
It is currently unclear when Hachimura will join the team.
The Lakers are currently 22-25 and sit a game out of 10th and two games out of sixth.
Since starting the season 2-10, the Lakers have gone 20-15 and have won nine of the past 14 – all without Davis.
Davis, Austin Reaves, and Lonnie Walker IV are all progressing towards returns with Davis reportedly due back as early as the end of the week.
The Wizards, meanwhile, are 20-26 and are a game-and-a-half back of the 10th seed.
---
Fill In The Form Below To Receive Our NBA News & Tips Via Email!