January 29, 2022, Saturday
Hamilton Wins Singapore GP, Will He Become The Greatest Of All Time?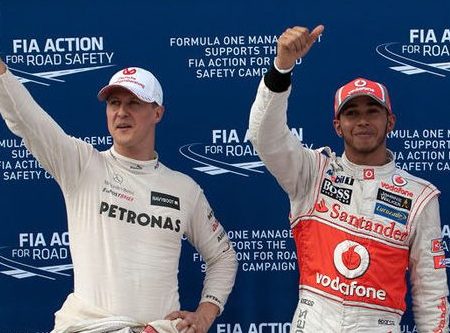 LEWIS Hamilton won the Singapore Grand Prix in dominant fashion to increase his Formula One championship lead over Sebastian Vettel to 40 points.
Hamilton made a clean start and was largely untroubled as he beat Red Bull driver Max Verstappen by nine seconds, with Vettel much further back in third.
A gutsy decision from Ferrari to pit in the 15th lap forced Mercedes to rethink their strategy in the searing South East Asian heat, but luck was on the Silver Arrows' side as Verstappen thwarted Vettel with a sensational undercut coming out of the pits.
Unsurprisingly, the Englishman and defending champion held his lead through the last sector and claimed victory with almost nine seconds to spare over Max Verstappen.
Will Hamilton become the best of all time?
With Hamilton set to win his 5th championship title, we're wanting to know your thoughts on whether he will overtake Schumacher and become the greatest of all time.
Should Hamilton take this years title he will be two titles behind Schumaker and if he can continue his recent form there is no reason why he cant level up with the current "GOAT".
When it comes to total wins Schumacher has the edge with 91 wins from 308 entries at 29.55% whereas Hamilton sits on 69 wins from 223 entries but has the upper-hand when it comes to strike-rates at 30.94%.
Let us know your thoughts in the comments below.