October 29, 2020, Thursday
Daryl Morey resigns as general manager of the Houston Rockets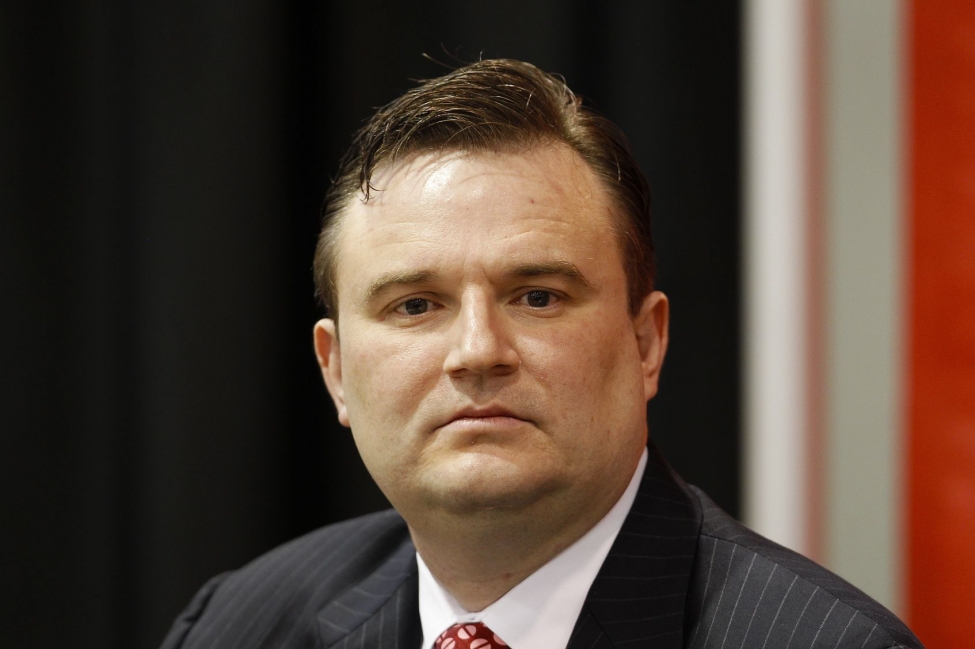 Daryl Morey of Baraboo, Wisconsin has resigned as the general manager of the Houston Rockets according to Tim MacMahon of ESPN on Thursday. Morey had been the Rockets general manager since 2007, and was the National Basketball Association executive of the year during the 2017-18 season.
In 13 seasons managing the Rockets, Morey had a record of 640 wins and 400 losses. Morey was also the Rockets general manager when they won eight playoff series since 2007. The Rockets got to the Western Conference Finals in 2015 and 2018 before losing to the Golden State Warriors on each occasion.
Morey is best known for two trades the Rockets have made over the last eight years with the Oklahoma City Thunder. On October 27, 2012, the Rockets acquired James Harden in a blockbuster deal with the Thunder that saw six players and three draft picks be involved in the acquisition.
Then on July 16, 2019, Morey made another substantial deal with the Thunder. The principal players this time saw point guard Chris Paul going from Houston to Oklahoma City and fellow point guard Russell Westbrook going from Oklahoma City to Houston.
Morey will reportedly still help the Rockets find a head coach until the team announces his replacement. Mike D'Antoni resigned as Houston's bench boss on September 13. At the time, D'Antoni was expected to be a leading candidate as the head coach of the Philadelphia 76ers, but Philadelphia chose Doc Rivers instead.
---

---
According to the Canadian Press, Morey generated significant controversy a year ago when he declared his support for anti-government protestors in Hong Kong. As a result, the Chinese government refused to show Rockets games during the NBA regular season on Chinese television this past year.
---
Fill In The Form Below To Receive Our Tennis News Straight To Your Email For FREE!