Brooks Koepka voices legitimate concerns about PGA coming back without fans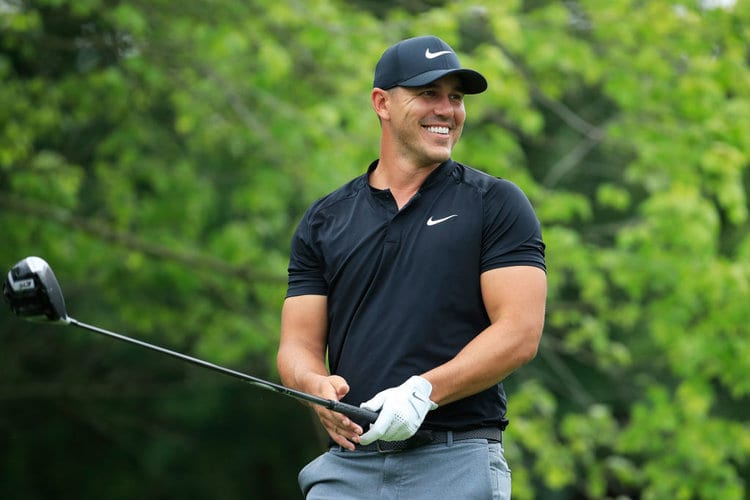 The PGA Tour could be coming back in June without fans. Due to the world's regulations on social distance measures related to the nasty disease of coronavirus, the best golfers on the planet may be participating to television audiences only.
That could be perfectly fine for many hard core sports fans like myself, however the fact that players could be playing without fans could have significant consequences indeed. The issue is connected to a new rule that was put in place at the start of 2019. Now players have only three minutes to search for a golf ball instead of five minutes.
The more spectators in the gallery, the better chance players are able to locate their golf ball. Without spectators and the new time rules from 2019 in place, and you could find different situations in each round that would completely alter the final outcome of particular events.
They include an emphasis on speed. Players could get sprinting lessons from Usain Bolt so they can run down the fairway at an accelerated rate and then into the rough to find their golf ball.
Secondly, accuracy is also more important than ever. Players will definitely be rewarded for hitting the ball into the fairway.
Thirdly, players will no longer make fun of Bubba Watson's Victoria Secret pink coloured golf ball. Players could start using a variety of different colours for their balls just so they can find them easier and faster. How about Fozzie The Bear orange or Big Bird yellow? The options are endless!
One person who has voiced his concern about golfers competing without fans is four time major champion Brooks Koepka. The 2017 and 2018 U.S. Open champion and 2018 and 2019 PGA Championship winner believes players are going to lose a lot of balls each round. He thinks it could definitely work, but thinks it is going to be very "weird" playing without the energy than fans bring and possibly winning an event in absolute silence according to Kevin Cunningham of golf.com.
My response to Koepka's concerns is simple. Just be appreciative you get to play golf in 2020. With coronavirus negatively impacting the majority of sports across the globe, having a chance to participate in a sport where there is immense social distancing already, is something all professional golfers should covet.