November 29, 2023, Wednesday
Jokić finishes with 32 as Nuggets hand Clippers 6th-straight loss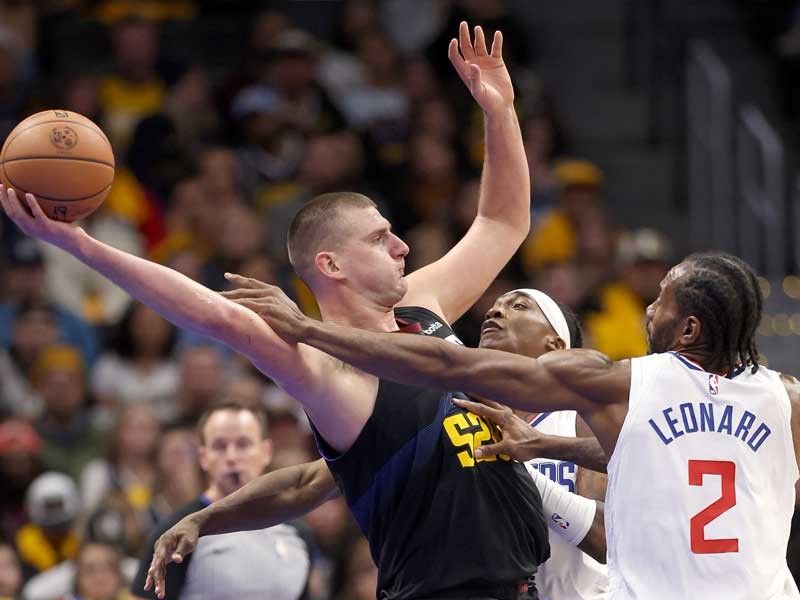 A 32-point, 16-rebound, nine-assist night courtesy of reigning Finals MVP Nikola Jokić powered a Jamal Murray-less Nuggets squad to a 111-108 win over the Clippers to remain undefeated at home on the year.
---
The win sees Denver improve to a league-best 9-2 on the season whilst the Clippers fall to 3-7 – their worst start to a season since 2011.
Along with Jokić's near triple-double, the Nuggets were buoyed by Aaron Gordon's 20 points, five rebounds, and five assists as well as Reggie Jackson's 18 points on 7-of-11 shooting off the bench.
Whilst his stat-line makes for its usual pretty reading, Jokić's shooting touch was off for much of the night with the star bigman hitting on just 8 of his 23 field goal attempts including 2 of 9 in the second half.
Denver led by as many as 13 late in the first half before the Clippers made an incision into the lead thanks to a hot start to the third before wrestling the lead back off the defending champions entering the final frame.
Leading by seven halfway through the final period, the Clippers looked destined to end their five-game skid but eight Jokić points in the final 4:45 boosted the Nuggets to a game-sealing 19-9 run.
Despite winning the rebounding battle and forcing 14 Denver turnovers, the Clippers were dominated in the paint and shot just 43 per cent from the field.
The Clippers actually shot better from three-point range (44.8 per cent) than they did from inside the arc (42.1 per cent).
Paul George led the way for them with a game-high 35 points on 13-of-26 shooting to go along with seven rebounds and three steals.
James Harden (21 points on 7-of-15 shooting) had his best game as a Clipper whilst Kawhi Leonard (15 points on 4-of-15 shooting) and Russell Westbrook (eight points on 4-of-12 shooting) both struggled.
The Clippers are back in Los Angeles on Saturday to face the red-hot Rockets whilst the Nuggets are in New Orleans the same day.
---
Fill In The Form Below To Receive Our NBA News & Tips Via Email!