FREE: Pakenham Tip Sheet & Staking Plan: Wednesday 25th January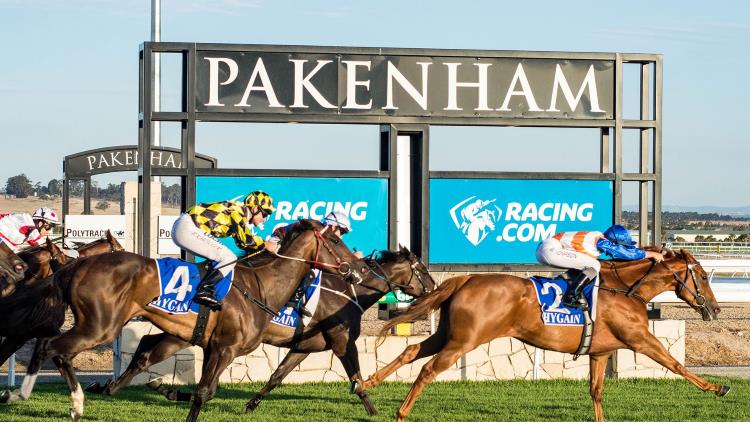 Wednesday Metropolitan racing in Victoria heads to Pakenham where the track will host 8 twilight races with the first set to commence at 5:35pm local time.
---
The track is currently rated a Good 4. Victorian's are set for a hot with tops of 29 degrees! This track will be in top order for what will be a great betting mate.
The rail is out 9m for this meeting. With the rail out 9m for this meeting expect horses to come down the outside part of the track and search for the best going.
---
Race 1 – 5:35PM Patient Paws Dog Training (1200 METRES)
How Dare You – 1. Carnival Row – 4. Dios – 6. Imminance
View TOPSPORT Racing Markets Here!
Click Here For The Best Greyhound Odds
---
Race 2 – 6:15PM RW Advisory Group (1600 METRES)
Brand New – 8. Patrick – 2. Chihuly – 9. The Woke Waiter
View TOPSPORT Racing Markets Here!
Click Here For The Best Greyhound Odds
---
Race 3 – 6:45PM Reach Gymnastics (1600 METRES)
Kurolation – 7. Dancinginthedark – 10. Radstar – 2. Mr Rouquin
View TOPSPORT Racing Markets Here!
Click Here For The Best Greyhound Odds
---

---
Race 4 – 7:15PM Bunyip Equipment (1200 METRES)
Lonsdaleite – 10. Adamant – 12. Take On Jen – 4. Tick Tock Boom
View TOPSPORT Racing Markets Here!
Click Here For The Best Greyhound Odds
---
Race 5 – 7:45PM Sportsbet Future Stars Series Heat 5 (1200 METRES)
Von Hauke – 6. Firestorm Boy – 5. Crown Crusher – 10. Shocking Habit
View TOPSPORT Racing Markets Here!
Click Here For The Best Greyhound Odds
---
Race 6 – 8:15PM G'Day Ink Tattoo Studio Pakenham (1400 METRES)
Aperol Blitz – 9. Madam Dubai – 3. Sheer Class – 6. Awol
View TOPSPORT Racing Markets Here!
Click Here For The Best Greyhound Odds
---
Race 7 – 8:45PM Sportsbet Bet With Mates (1400 METRES)
Rhinoceros – 6. Sunfall – 12. Warm Smile – 1. Invincible Bay
View TOPSPORT Racing Markets Here!
Click Here For The Best Greyhound Odds
---
Race 8 – 9:15PM 9 Mile Fresh (1600 METRES)
Colombe D'or – 8. Suizuor – 2. Ocean Raider – 5. Black Penn
View PLAYUP Racing Markets Here
---
---
Staking Plan
Race 5 – #9 Von Hauke (4 Units Win)
Total Outlay: 4 Units