FREE: Flemington Tip Sheet & Staking Plan: Saturday 14th May
Victorian Horse Racing Service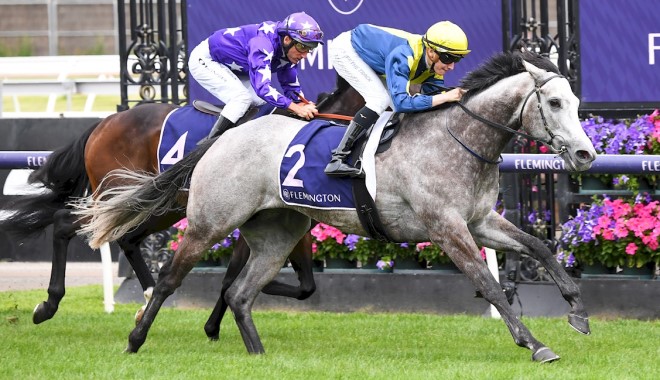 Saturday Victorian Racing heads to HQ where Flemington will host 9 races featuring the Lexus Andrew Ramsden which grants entry into the 2022 Melbourne Cup for one lucky winner!
---
The track is currently rated a Good 4. Victorians are set for a cool day with tops of 20 degrees! There's plenty of high and low clouds around the track as well as a touch of rain on the forecast. Expect the track to stay within the Good 4 to Soft 5 range throughout the day.
The rail is out 2m for today's meeting. With the rail only out 2m and a bit of cushion underfoot. Expect the track to play fairly throughout the day.
---
Race 1 – 11:55AM Next Generation Sprinters Series Heat 1 (1100 METRES)
#6 Doull, #10 Royal Signal, #8 Magnaspin, #3 Gold Bucket
---
Race 2 – 12:30PM Flemington Fillies Sprint (1100 METRES)
#6 Arranmore, #5 No Way Never, #4 Moon & Black, #7 Miss Melbourne
---
Race 3 – 1:05PM Mahogany Challenge Series Heat 2 (1700 METRES)
#4 General Firepower, #7 Flash Feeling, #5 Sonora, #10 Not A Brass Razoo
---
Race 4 – 1:40PM Leilani Series Heat 1 (1400 METRES)
#2 Butter Chicken, #10 Adele Armour, #4 Saigon, #3 Need New Friends
---
---
Race 5 – 2:15PM 2022 Lexus Melbourne Cup Tour Handicap (1600 METRES)
#9 Lyrical Lad, #12 Coolth, #19 Sindacato, #8 Beltoro
---
Race 6 – 2:50PM Silver Bowl Series Heat 1 (1400 METRES)
#9 Arran Bay, #5 Ice Pick Nick, #13 Cardinal Gem, #6 Star Of Chaos
---
Race 7 – 3:30PM Lexus Andrew Ramsden (2800 METRES)
#2 Luncies, #10 Point Nepean, #11 Splendiferous, #8 Through Irish Eyes
---
Race 8 – 4:10PM VRC-CRV Winter Championship Series Heat 1 (1400 METRES)
#17 Triple Missile, #18 Beehunter, #15 Stay Gold, #3 Morvada
---
Race 9 – 4:45PM Santa Ana Lane Sprint Series Heat 2 (1000 METRES)
#1 Dosh, #11 Whipcracker Way, #12 Easy Single, #2 How Womantic
---
Staking Plan
Race 5 – #9 Lyrical Lad (1 Unit Win, 4 Units Place)
Total Outlay: 5 Units
---