FREE: Cranbourne Tip Sheet & Staking Plan: Wednesday 22nd June
Victorian Horse Racing Service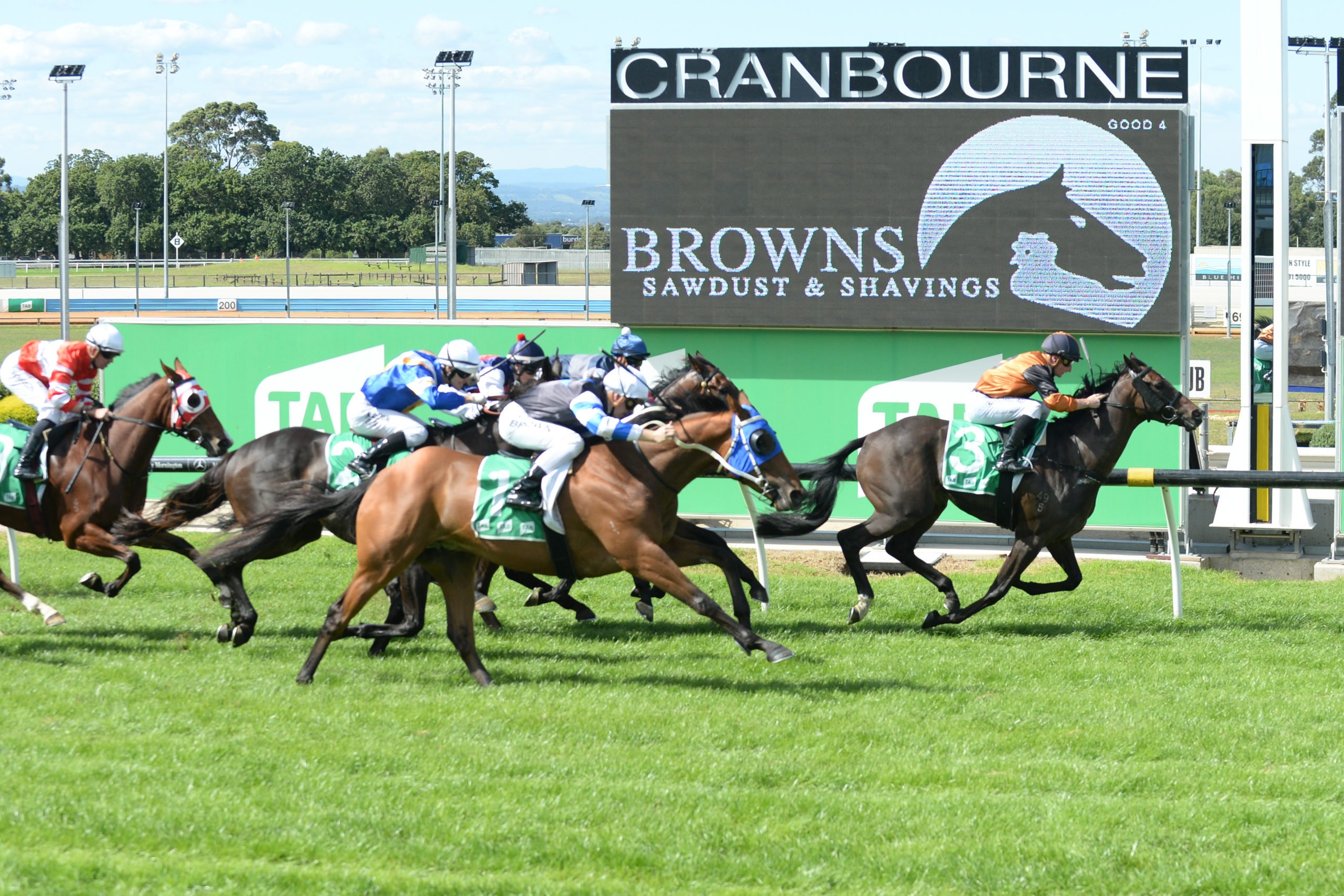 Wednesday Victorian Racing heads to Cranbourne where a winter 8 race program awaits punters!
---
The track is currently rated a Heavy 9. Victorians are set for a freezing day with tops of 14 degrees! There's no showers on the radar today however, the damage has been done. Track well remain well into the heavy range.
The rail is out 9m for today's meeting. Expect riders to aim towards the middle/outside part of the track.
---
Race 1 – 12:25PM Security123 2YO Fillies Mdn Plte (1200 METRES)
#1 Corner Off, #2 Field Of Praise, #4 Impel, #9 Smile And Wave
---
Race 2 – 1:00PM Hygain Maiden Plate (2080 METRES)
#9 Kintsugi Belle, #2 Calmsir, #1 Bishop, #6 Gmork
---
Race 3 – 1:35PM Bank of Queensland Maiden Plate (1400 METRES)
#5 Rotokura, #10 Nerrina Lolita, #4 Peak Road, #2 Lucky Sun
---
---
Race 4 – 2:10PM Gendore 3YO BM64 Handicap (1600 METRES)
#3 Audrey Girl, #2 I'don'tgetit, #4 Duhlata, #8 Frost Yourself
---
Race 5 – 2:45PM Heatstrip Fillies and Mares BM70 Hcp (1300 METRES)
#5 For Real Life, #9 Ryan's Girl, #2 Miss Gobcain, #7 Wintilly
---
Race 6 – 3:20PM Reed Logistics BM70 Handicap (1200 METRES)
#2 Realeza, #12 Queen Of Sass, #9 Beautrooper, #5 Elteecee
---
Race 7 – 3:55PM OBrien Real Estate BM64 Handicap (1400 METRES)
#4 Copperfield, #5 Sacred Command, #11 Letzxcel, #2 Carbonetti
---
---
Race 8 – 4:30PM Thank You TAB BM64 Handicap (2080 METRES)
#3 Shadow Hawk, #7 Wisaka, #5 Elveena, #1 Themoonlitegambler
---
Staking Plan
Race 7 – #4 Coppefield (4 Units Win) Bet Here
Total Outlay: 4 Units
---