February 26, 2021, Friday
Ascot Selections & Staking Plan: Saturday 20th February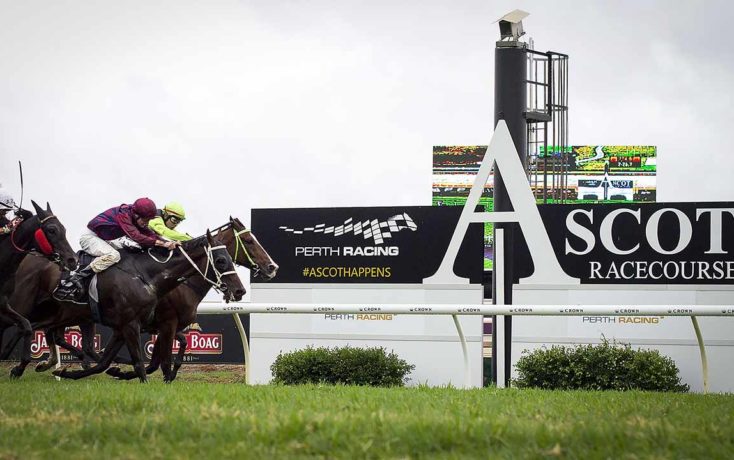 Even 9 race card at Ascot this Saturday with the rail out 6.5m (strange placement) but anticipating a fair, dry surface and keen to get involved to a somewhat reserved degree in what was a difficult card to dissect.
---
Race 1 – 12:23PM AUTUMN ASCOT RACING CARNIVAL IS COMING MAIDEN (1400 METRES)
7. Yardman – 12. Prize Pennies – 2. Tallinn – 9. Le Grand Risque
---
Race 2 – 12:58PM KIRIN MEGUMI HANDICAP (1000 METRES)
1. Charleton Eddie – 3. Island Charm – 7. Vadette De Star – 5. Fish Hook
---
Race 3 – 1:38PM PEOPLESTART PLATE (1000 METRES)
1. Featherweight – 4. Pixie Chix – 6. Liwa – 9. Bin Shalaa
---
---
Race 4 – 2:18PM SEACORP HANDICAP (1100 METRES)
1. Don's Legacy – 5. Dark Mission – 12. Amasenus – 9. Warfish
---
Race 5 – 2:48PM TABTOUCH – WESTSPEED PLATINUM HANDICAP (1500 METRES)
7. All In Red – 4. Pletto – 2. Luke's Choice – 8. Bruce Almighty
All In Red
 Relatively untapped 4yo comes down from Gero with some different formlines to the rest of the field. Lightly raced, versatile and has really impressed recently albeit in much more moderate fields than this, running relatively moderate figures in doing so, although the manner in which she has been doing her thing is what has caught my eye the most. Stormed home from back in the field two back, defeating Trade Prize who then ran a massive 3rd last weekend at Pinjarra, before last start led them up over the mile and ran them into the ground, absolutely loved the way she ran through the line late there so powerfully. Gets a beautiful map in a field that lacks genuine tactical speed, can find the rail and lead this field up from barrier 2 and prove very hard to get past late, will have tactical field positioning on obvious main danger Pletto, who is likely the one picking her up late if that is the case. If you see each way odds late I think it's more than a fair gamble.
1 Unit WIN
---
Race 6 – 3:32PM AMELIA PARK HANDICAP (1400 METRES)
4. Resortman – 9. Downforce – 3. War God – 1. Not To Be Mist
Resortman
Buttering up, you could say. Was a big win to get up in the Ducimus Crown at Pinjarra when covering extra distance in behind a hot speed and still being good enough to get his nose over the line first. The key there, after being advised pre-race he would be ridden back, was that once he found cover he settled really well, something which has been a problem for him in his races. His last 2 efforts at this trip have been epic failures due to him overracing badly and refusing to settle. If he steps clean Chris should be able to park him in 1-1 here and box seat with some cover and if he is able to settle in that position in running, I think he wins the race. If he doesn't settle and pulls, I think there's genuinely 4-5 other winning chances.
2 Units WIN
---
Race 7 – 4:12PM STORK TECHNICAL SERVICES HANDICAP (2200 METRES)
15. Wee Ripper – 2. Cousin Ivan – 6. Brother's Keeper – 3. Baramagic
---
Race 8 – 4:50PM DETONATOR STAKES (1800 METRES)
16. Montelena – 3. Trap For Fools – 14. Divine Shadow – 13. Last Of The Line
Montelena
 Just looks so beautifully placed here by Dmac in the feature. Super run 1st up at the mile against much fitter horses, savaging the line from well back for 4th and now gets out to a more suitable trip with that run under her belt and 3kgs in her favour. Her turn of foot is electric and given the speed engaged here from out wide it should be well and truly genuine enough. Parnham can hopefully park her in that 3 deep with cover train peeling on straightening and she has the scope and the turn of foot to be running over these on the minimum. Huge upside and a very promising staying prospect.
3 Units WIN
Trap For Fools is so beautifully in at set weights and penalties here but the draw just sucks. Has had a 6 week freshen since the Perth Cup where he was genuinely massive with the 59kgs. Came out fresh in April last year over this trip in the Diggers Cup and was only beaten 1.5L lugging 63kgs. Carried 8kgs more than Utgard Loki that day who he now meets at set weights. The draw is just gross from 16, won't be able to cross Wrinkly, Harry Thomas or Cockney Crew I wouldn't think the way he has been stepping in his more recent raceday outings and will have to do it the hard way. No doubt he will keep running, but it will be telling late.
Race 9 – 5:30PM CROWN SPORTS BAR HANDICAP (1600 METRES)
16. Miss Marietta – 2. Recapitulate – 5. Seminole Brave – 1. Power Of St George
Miss Marietta
Plenty of merit in that run on resumption at Pinjarra in the Pearl Classic. CJP just couldn't find any room until the 150, following the wrong backs early in the straight before ducking back to the inside of horses and really hitting the line well late. That was a 66+, drops back in grade to a 60 here and gets in with 1kg less. Fitter, up to the mile, cushy run in a race with speed engaged. If the splits come she will be finishing off hard and Pope starting her 1st up in the Pearl suggests to me she's going really well. Easy each way investment for me in an open race to end the day.
0.5 Units EACH WAY
---
Staking Plan
Race 5 All In Red 1 Unit WIN
Race 6 Resortman 2 Units WIN
Race 8 Montelena 3 Units WIN
Race 9 Miss Marietta 0.5 Units EACH WAY
7 Units Invested.
---
Fill In The Form Below T0 Receive Our Tips Straight To Your Email Each Week For FREE!