FREE: Rockhampton Greyhounds Tip Sheet & Staking Plan 25th January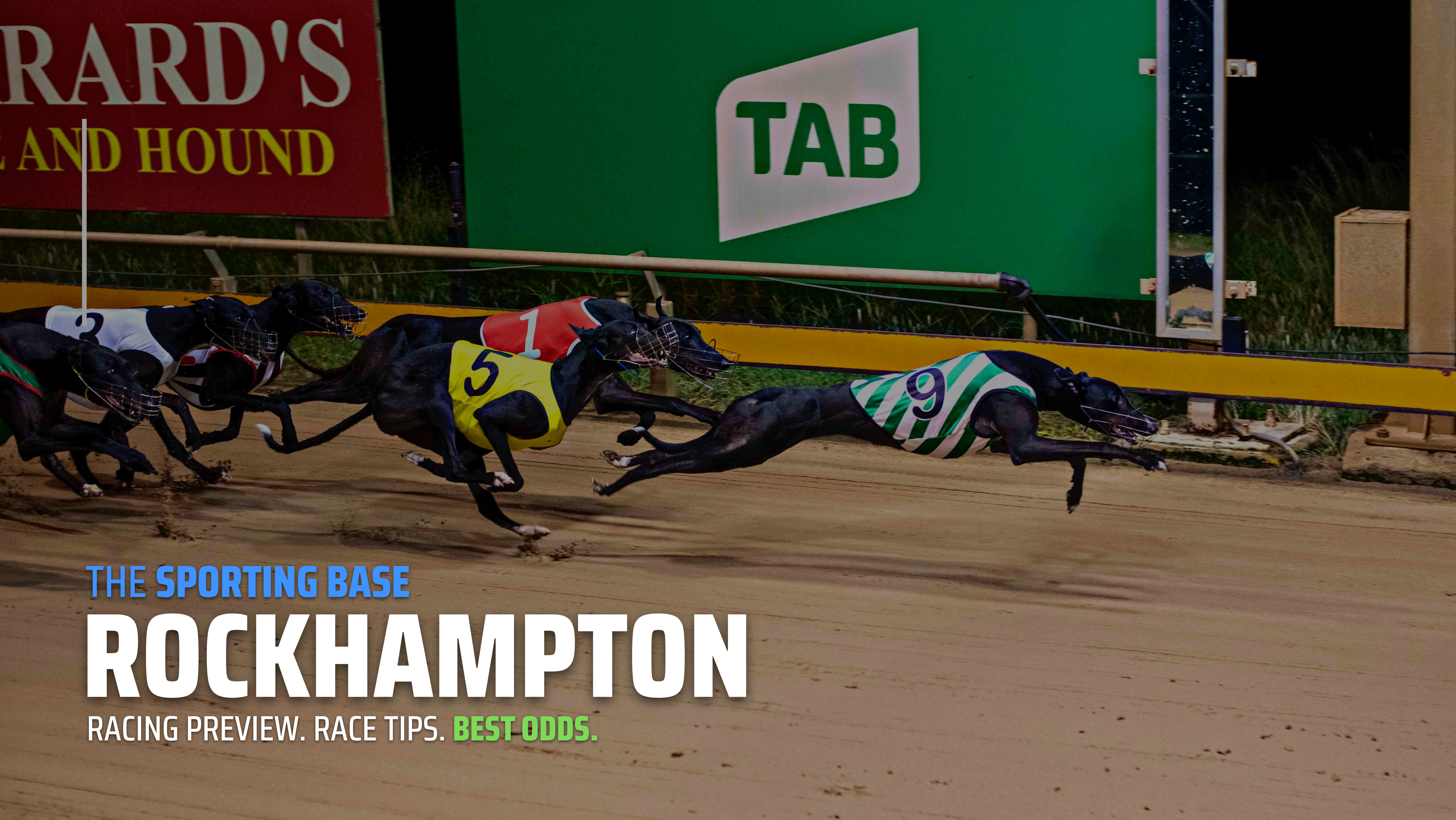 Rockhampton is set to host 12 races on Wednesday night with the 1st race kicking off at 6:42PM local time. We've got 6 dogs lining up in the annual "Australia Day Trophy" set to run over the 510m which will be the feature race of the night.
---
Results: +30.65 Units @ 28.12% ROI (Since Inception: 9th November 2022)
---
We have partnered with PuntOnDogs which is an Australian bookmaker that specialises in greyhound markets. They have a get on guarantee and also say they you get the highest odds with their team.
Click Here to bet with PuntOnDogs
---
Race 1 – 7:42PM Sky Racing Maiden 407m
Mockingbird Word – 5. Silky Ripple – 1. Sonic Groove – 6. Shirin
Click Here To Get The Highest Odds For Loveless with PuntOnDogs
Click Here For The Best Greyhound Odds
---
Race 2 – 8:00PM TAB Novice 407m
Solitary One – 3. Thriller Strike – 2. Shona's Fury – 8. Rosas Routine
Click Here To Get The Highest Odds For Atomic Hope with PuntOnDogs
Click Here For The Best Greyhound Odds
---
Race 3 – 8:16PM Garrard's Horse And Hound 407m
Systems Down – 3. Semiyon – 7. Hit List – 8. Rosas Legend
Click Here To Get The Highest Odds For Zipping Mork with PuntOnDogs
Click Here For The Best Greyhound Odds
---
---
Race 4 – 8:35PM Dinky Di Web Design 407m
Japanese Chica – 3. Creme De Monte – 1. Zambora Chief – 8. Velocity Queue
Click Here To Get The Highest Odds For Bocconcini with PuntOnDogs
Click Here For The Best Greyhound Odds
---
Race 5 – 8:55PM Wendy Mulry Travel 407m
Job Done – 3. Be The Best – 2. Heslea – 1. Tokyo Dreamer
Click Here To Get The Highest Odds For Rybolt with PuntOnDogs
Click Here For The Best Greyhound Odds
---
Race 6 – 9:12PM Rocky Feed & Seed 407m
Rybolt – 1. Burnt Me – 4. Pitter Patter – 6. Yuri Magic
Click Here To Get The Highest Odds For Danish Cake with PuntOnDogs
Click Here For The Best Greyhound Odds
---
Race 7 – 9:35PM Diplock's Collision Repair Centre 407m
Ring Me – 6. Velocity Tamika – 4. Sorrento Breeze – 1. Velocity Queue
Click Here To Get The Highest Odds For Barooga Franky with PuntOnDogs
Click Here For The Best Greyhound Odds
---
Race 8 – 10:00PM Australia Day Trophy Final 510m
San Marco – 8. Blue Jeans Talk – 1. Bank Heist – 7. Barooga Franky
Click Here To Get The Highest Odds For Ring Me with PuntOnDogs
Click Here For The Best Greyhound Odds
---
---
Race 9 – 10:18PM Newsxpress Richardson Road 510m
Mean Pop – 4. Deadly Choice – 5. Sherman – 7. Chips In
Click Here To Get The Highest Odds For Misunderstood with PuntOnDogs
Click Here For The Best Greyhound Odds
---
Race 10 – 10:43PM Sky Racing 5th Grade 407m
Mr Original – 1. Perfect Mate – 8. Striking Stare – 6. Rifle Man
Click Here To Get The Highest Odds For Misunderstood with PuntOnDogs
Click Here For The Best Greyhound Odds
---
Race 11 – 11:01PM TAB Pathways 5th Grade 407m
Lektra Left – 7. Here Comes Rita – 5. Hooked On In – 1. Redeemers Kid
Click Here To Get The Highest Odds For Misunderstood with PuntOnDogs
Click Here For The Best Greyhound Odds
---
Race 12 – 11:17PM Garrard's Horse And Hound 407m
Road Home – 1. County Mist – 2. Blazing Brother – 5. Shaky Country
Click Here To Get The Highest Odds For Misunderstood with PuntOnDogs
Click Here For The Best Greyhound Odds
---
Staking Plan
Race 8 – #5 San Marco (3 Units Win)
Total Outlay: 3 Units
Click Here To Get The Highest Odds For Selections with PuntOnDogs